With all this talk about capsule wardrobes, black is enjoying its brightest moment ever. Stocking your closet with black is essential to building an easy mix-and-match wardrobe and lucky us, the colour is undergoing a refresh in high-quality, fade-resistant fabrics and chic new shapes. We've rounded up six style anchors en noir from some of our favourite Canadian brands to kick off the new decade in sophistication — and a dash of angst.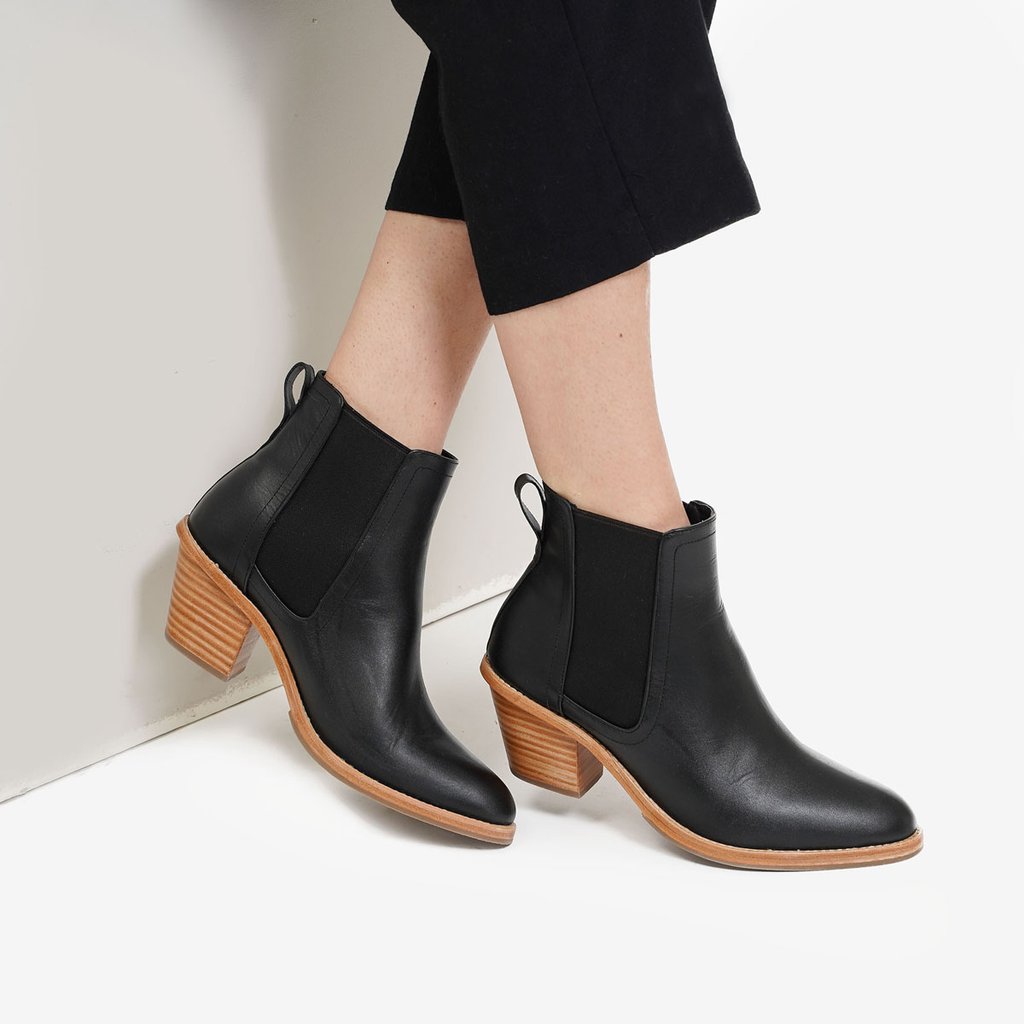 The perfect black bootie from Canadian shoe darling, Poppy Barley. This new iteration of the best-selling style has our countrymen considered with water-resistant leather and padded insoles for comfort in any weather. The ankle bootie looks especially chic with cuffed jeans or a flowy calf-length skirt. With their products designed in Canada and handcrafted by Mexican artisans, Poppy Barley has committed to ensuring all its workers are provided a living wage, healthcare, and a positive work environment — that's a boot we can get behind.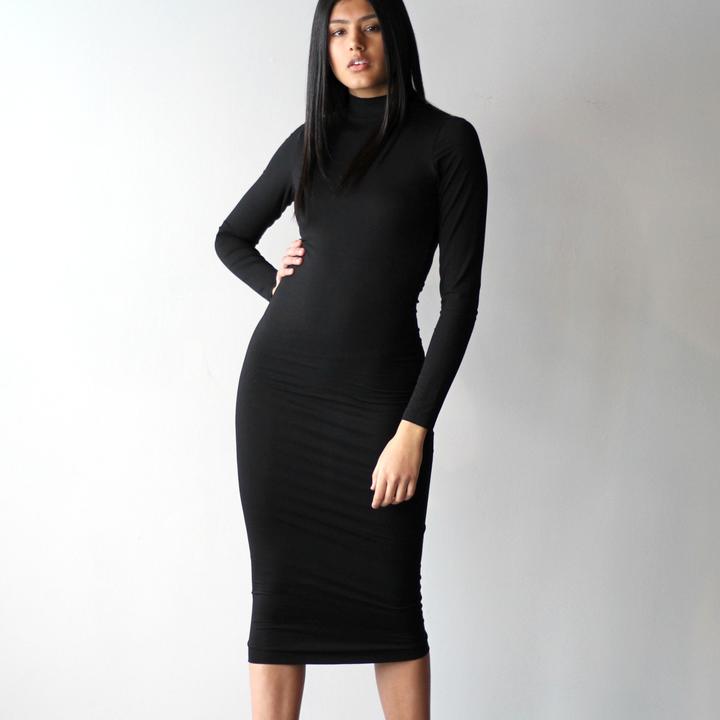 A Vern Magazine staff favourite, calling this bodycon a wardrobe essential is the understatement of the decade. Double-layered, high-stretch fabric hugs and smooths all your curves while utility zippers allow you to make the side slits as risqué or conservative as you like. Wear with white sneaks or a snakeskin boot depending on your mood. The entire EMMYDEVEAUX collection (which you can shop online or by appointment in Edmonton) is available in black for ultimate versatility and a long lifecycle as a go-to garment in your style rotation. We're calling it here first — EMMYDEVEAUX is the breakout Canadian fashion brand of 2020.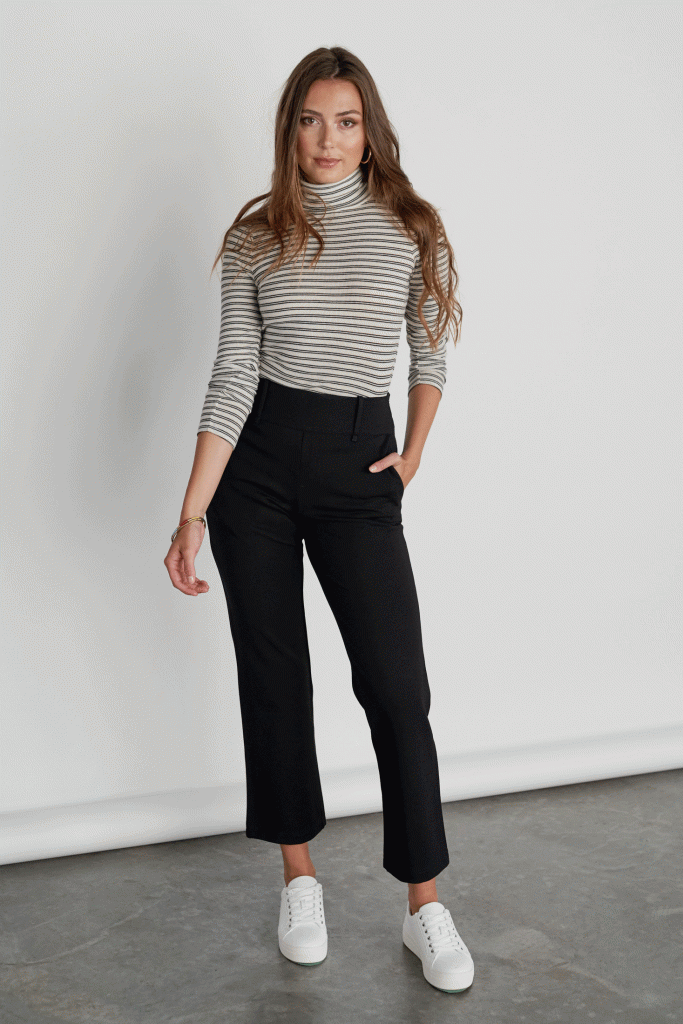 The famous black pant Canadians have gone mad for. The Everyday Pant was considered a breakthrough garment thanks to its unique recycled coffee fabric. Turns out more than 200,000 tons of coffee waste ends up in landfills yearly, and the Leze team discovered a way to utilize the grounds in its fabric. The magic ingredient also eliminates body odours and helps garments to dry faster, meaning fewer regular washing and less drying time — an eco-friendly dream.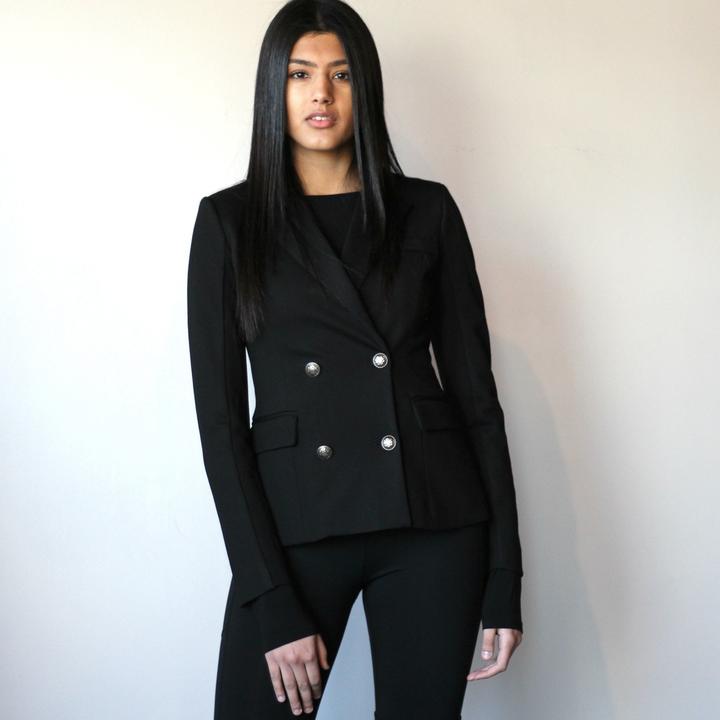 This EMMYDEVEAUX jacket is the one you've been praying to the fashion gods for. The label is all about empowerment, and what screams power more than a structured blazer? What makes this piece truly unique is the underarm stretch fabric that makes it easy to slip on and off without feeling like The Hulk. We love the double-breasted style as a more formal look, but layer a crop-top below to take it from the boardroom to the dance floor. Want to go more casual? Pair with jeans and a fresh white tee for that off-duty model vibe.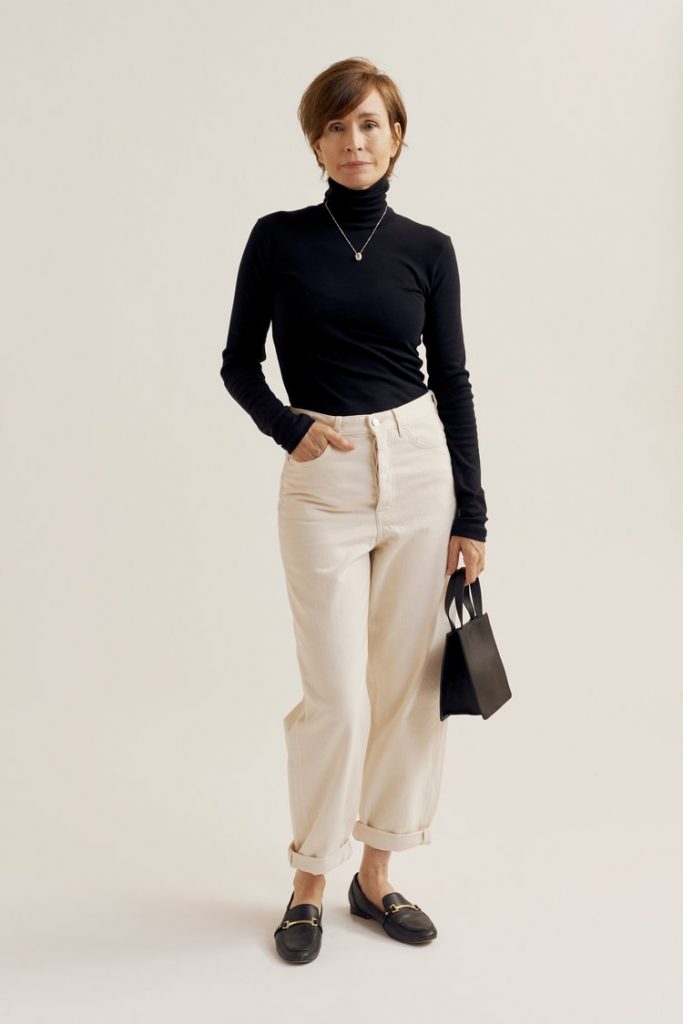 Turtlenecks are here to stay and we're not mad about it. We're all living out our Diane Keaton style dreams and brands like Kotn are making it easier than ever with affordable but ethically made designs. The B-Corp Certified label's signature turtleneck is made of 100% Egyptian cotton, micro-rib jersey, so it feels exceptionally soft and stretchy. Looks sophisticated under a boyfriend blazer, or effortlessly cool tucked into a pair of high-waisted cropped denim. Bonus: it's seamless when tucked.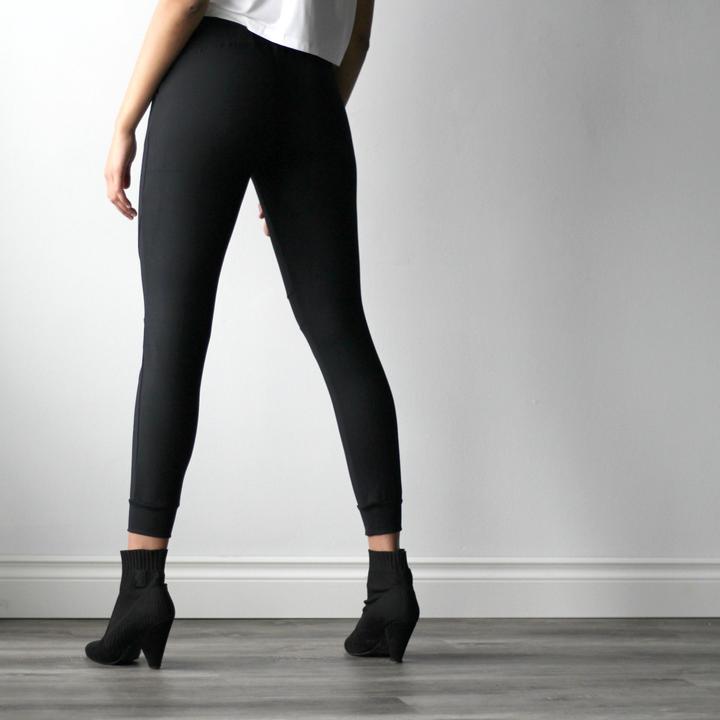 EMMYDEVEAUX makes our list thrice because anytime you can get away with wearing sweatpants at work, it's a no brainer. Form-fitted in a structured fabric, these Joggers are It-girl cool when paired with platform sneakers and a tucked in turtleneck (see above), or a bodysuit.  Dress them up for work with a sleek pair of leather flats or heels paired with a silk tank and blazer. Leave the office and go straight to the yoga mat or the couch.
Do you have a strange urge to peek into someone's bank account and track their daily spending habits? Well, here's your chance. See how this Calgarian lives on $56,000 a year.