It's no secret summer can be hard on the waistline. The enemies are stacked against us!
The Calgary Stampede is notorious for offering a delectable, astonishing and sometimes mind-bending array of midway cuisines. From the infamous mini donuts and classic corn dogs, to deep-fried-anything-you-can-think-of, after 10 days of indulging it nearly goes without saying that one may need a little pick-me-up. Camping adventures can quickly turn into chips, beer and marshmallow fests, and patio season (which has been particularly strong this year) means ingesting more than your fair share of glorious, empty calories.
Take a moment to treat your body to some much-needed — yet delicious — antioxidants, leafy greens and healthy fats.
Sunshine Smoothie Bowl at Seed + Salt

What's the best way to dive into a post-Stampede diet? One of Seed + Salt's divine smoothie bowls. Perfectly named for the beautiful Calgary summer weather, the Sunshine bowl is packed with antioxidants — with a blend of acai, strawberries, pineapple, banana and coconut milk topped with granola, strawberries, bananas, blueberries, coconut and honey.
2008 4 St. SW, 403-460-9904, seednsalt.com, @seednsaltcanada
Roasted Carrots at Ten Foot Henry

As a vegetable-centric restaurant, Ten Foot Henry is a fabulous option for health-conscious foodies. Although the menu cites many tasty veggie dishes, why not stack up on some Vitamin A with roasted carrots, served with peanuts, avocado and nuoc nam.
1209 1 St. SW, 403-475-5537, tenfoothenry.com, @tenfoothenry
Avocado on Toast at Bridgette Bar

Every Instagram darling's favourite photo op, this healthy fruit (yes, it's actually technically a berry!) smeared across sourdough toast, with zucchini and sunflower vindaloo crunch is the perfect way to treat yo' self. Stop by Bridgette Bar after your mid-morning or early afternoon spin class and see the likes stream in.
739 10 Ave. SW, 403-700-0191, bridgettebar.com, @thebridgettebar
Magic Dragon Bowl at The Coup

Calgary's go-to spot for vegetarian cuisine, The Coup offers many must-have dishes, including the Magic Dragon Bowl, which offers a variety of options for one to create a mouthwatering and nourishing dinner. Add seared tofu, lentils or chickpeas to steamed and sautéed seasonal vegetables, on top of your choice of organic wild rice or quinoa. Finally, the dish's denouement, add either tahini miso sauce topped with seeds, spicy almond sauce topped with slivered almonds, or Laotian eggplant tomato sauce topped with scallions.
924 17 Ave. SW, 403-541-1041, thecoup.ca, @thecoupcalgary
Herbal Detox Tea at Oolong Tea House

This list very possibly could not be compiled without mentioning at least one tea, and Oolong Tea House's Herbal Detox Tea is an excellent choice for those looking to rid their bodies of ten days worth of Stampede incurred toxins. The tea is comprised of dandelion root and juniper berries to aid digestion and detoxification and is mixed with orange peels, fennel and cloves.
110 10 St. NW, 403-283-0333, @oolongteahouse
Green Lantern Smoothie at Wild & Raw Superfood + Juice Bar

This blended shake is aptly named, for its ingredients truly are super for you. Infused with spirulina and spinach, and blended with apple, lemon, and mint, the Green Lantern Smoothie's detoxifying properties cleanse your kidneys and liver. Could there be a better way to get rid of summer indulgance toxins? Believe me, your liver will thank you.
1119 Kensington Rd. NW, 587-354-2729, wildandraw.ca, @wildandraw
Well Ink: Charcoal Lemonade from Well Juicery

Despite its dark appearance, this charcoal juice by Well Juicery is a light tasting lemonade meant for removing unwanted toxins and is ideal for normalizing your body after indulging with midway treats. Charcoal detoxifies, cleanses, and helps the body naturally heal — perfect for overcoming tricky hangovers.
1327 9 Ave. SE, 403-519-9576, drinkwell.ca, @drinkwell
Build Your Own Poke Bowl at Kona Poké

Not only is poké the cuisine-of-the-moment, but raw fish also has many health benefits — such as being packed with Omega-3 fatty acids — and is a nice and lean protein. Build your own bowl at Kona Poké from top to bottom, with bases including brown rice and field greens, sides including sweet onion and jalapeño, and poké such as ahi tuna, salmon and a vegan option.
939 10th Ave. SW, konapoke.com, @konapokeco
Glory Bowl at all National locations

Next time you're out on your favourite National patio for drinks, pass on wings, burgers or (albeit delicious) tater tots, and opt for the Glory Bowl — equally as yummy, and much healthier. Tofu, roast pumpkin seeds, sesame, zucchini, baby kale and beets tossed in tahini sauce rest on brown rice and create a dish that is, well, glorious to say the least.
Various locations, ntnl.ca, @ntnl17
Purple Ginger Classic Kombucha by Happy Belly Kombucha

Aiding digestive health, and also possessing detoxifying properties, kombucha is a tasty and refreshing beverage perfect for rebalancing your body after Stampede's revelries. Brewed with green and black tea, and flavoured with ginger and butterfly pea flower, Happy Belly's Purple Ginger Classic Kombucha has a hint of spice that warms and soothes the belly.
7005 Fairmount Dr. SE, 587-888-0092, happybellykombucha.squarespace.com, @happybellykombucha
*Bonus: Snickas Bar by Little Tucker

With all the detoxifying, cleansing and nutrient-rich foods you are about to eat (right?) you are definitely going to deserve a little something sweet. That's where Calgary-made Little Tucker's Snickas Bars come in. Raw, gluten free, dairy free and vegan friendly, these to-die-for date caramel and nut butter bars are coated in dark chocolate before being covered in crunchy peanuts. Try one (or 10) at locations such as Amaranth Foods, Blush Lane Organic Market and Bite YYC.
littletucker.ca, @littletuckeryyc
By Sarah Comber
Summary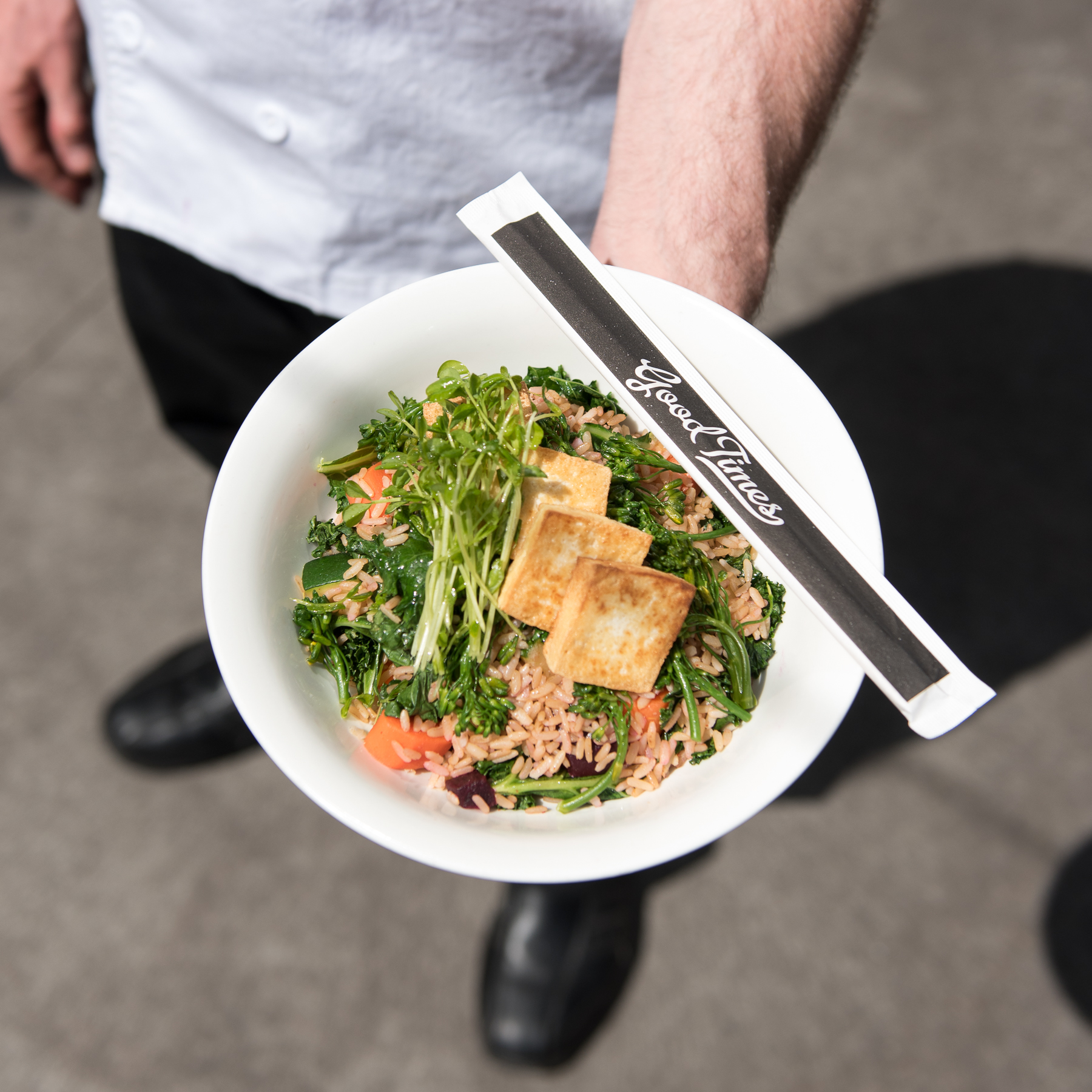 Article Name
10 Foods to Help You Detox From Summer
Description
It's no secret summer can be hard on the waistline. The enemies are stacked against us!
Author
Publisher Name
Publisher Logo