You probably remember hygge — a recent trend of "coziness" motivated by Danish practices. The focus was on comfort through jumbles of knick-knacks, fuzzy blankets, tranquility, and being snug (most of which are big factors to a Canadian lifestyle).
As wonderful as it is to some, it's not for everyone – which is where the other side of the spectrum comes in: wabi-sabi, a contrasting but equally delightful observance from Japan. The concept is a bit of a difficult translation, but it essentially combines two Japanese words: wabi, a sense of simplicity; and sabi, a beautiful ode to imperfection.
It's not a forceful attempt at appearing authentic or homely, but rather a reincorporation of the old into the new and simple. Natural, long-lasting materials paired with simple accents are used, entirely for the purpose of clearing the mind and living plainly. It's not shabby, cluttered, or distressing, but rather peaceful and uncomplicated.
Wabi-sabi is definitely not the easiest concept to wrap one's head around, but it's definitely worth one's involvement and effort. To help you add a little of this charm to your daily routine, we've thrown together 10 ways that you can truly embrace wabi-sabi in your home and lifestyle without completely overturning your long-established habits.
1. Let the Light In
This first hint is a simple but efficient fix to make your home inexplicably more alluring. Regardless of whether you're going for wabi-sabi, or simply finding a new approach to your home, adding natural light is one of the best ways to refresh a space. In terms of this Japanese style, natural lighting is essential as it adds clarity and sharpness to a space, while also diminishing the boundary between the earth and the home.
So, go for it. Tear down those dreary curtains, lug off those blinds, and let the light in. This definitely doesn't have to be a mere addition to your home, though. You can certainly embrace the wabi-sabi of Calgary simply by taking a mindless stroll in one of the numerous well-lit and windowed spaces, like the Core Shopping Centre, one of the 62 Plus15 bridges, or the stunning Sky360 restaurant.
2. Open it Up

Just as windows focus on light and shining spaces, so too do they facilitate a certain degree of airiness. Nature is important to the idea of wabi-sabi, and even indoor spaces can simulate the environment. It's especially pertinent to consider that windows can quite literally bring the outside to the domestic sphere, simply by being unlatched.
Obviously, you can easily do this yourself at home, though it's also not limited to the domicile. Many restaurants and public spaces have begun embracing this convention – particularly for the summer. The list is ever-increasing and includes spots like Bistro Suzette or Clive Burger in the downtown area. Though not always exactly the most peaceful of places, with many such dining areas being on busy streets, they still make a significant effort to bring the outdoors in and help to welcome wabi-sabi into your daily engagements.
3. Embrace the Vegetation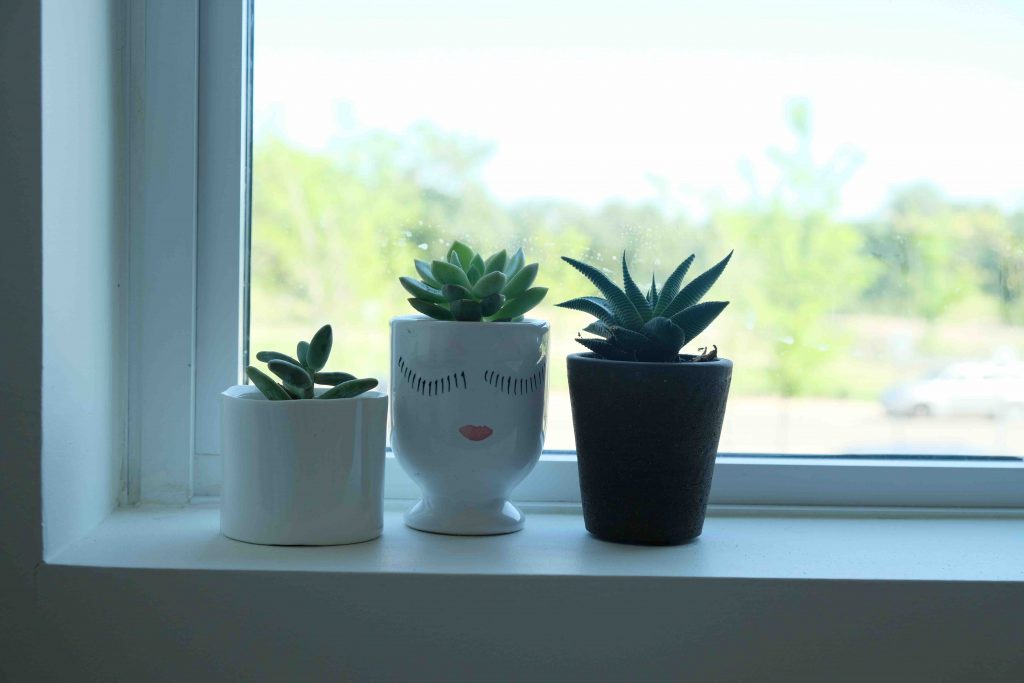 No, we're not saying you need to eat more vegetables (though you can certainly use this as a reminder). Wabi-sabi has a central focus on the natural, and what's one of the most natural aspects of planet Earth? It's enormous amount of vegetation. Trees, flowers, shrubs, various grasses, and even weeds can be found worldwide, and each is a phenomenal example of the "beauty through imperfection" so frequently seen in this Japanese custom.
Harsh barks, twisted roots, withering leaves – all of the natural and gorgeous in their own right. It's so easy to add these to your home, you'll be wondering why you didn't bother before. Places like Plant in Inglewood are a convenient one-stop-shop for all your needs, from storage, to care, to the flora itself.
4. Reuse and Recycle
Calgary has a bad rap for tearing down the old to make room for the new. It's fortunate that places like Heritage Park exist to preserve history, though they need not be the only ones. While you shouldn't stand atop a soon-to-be-razed structure, you can certainly make use of the ragged in your own home – be it natural wood flooring, a brick fireplace, or even inherited furniture.
If you need a little inspiration, check out Bridgette Bar on 10th Avenue SW. The interior displays many aspects of wabi-sabi. Reclaimed brick walls, natural lumber, and even organic-inspired mugs made by Julia Schumacher in Canmore. It's all about "in with the old, and out with the new," an emphasis on the well-worn and enduring aspects of nature; and the importance of straying from overly-refined living.
5. Simple Over Sentimental
We all have those little trinkets around the place that serve as reminders of the past. They're fun, sentimental prompts of how far we've come and what we've accomplished. However, the focus of wabi-sabi isn't about these little baubles and ornaments, but rather on the importance of simplicity. The removal of small novelties does not signify the removal of your past or pay disrespect to your memories, but rather underlines the importance of the present.
A less-is-more approach means you have reduced clutter, which does wonders for one's organization and also serves to help in terms of a subconscious tranquility – both in and out of the home. To make the situation even better, you can always donate your superfluous goods to charities like Value Village or Goodwill to be sure they're serving a better purpose.
If you need some real-life insight, check out areas like the Devonian Gardens (when it reopens) or Phil & Sebastian on Stephen Avenue.
6. Show Your True Colours
Colour is a big deal when it comes to wabi-sabi. As you're focusing on nature and simplicity, hues such as magenta or neon yellow simply won't do well. Remember, a space with this design focus should almost feel as if it's been organically grown, and you just happened to stumble in with a few chairs and accent pieces. Rough browns,
Rough browns, somber greens, dark greys — all tones that are so frequently incorporated in the real world — are great starting points. The aim isn't to create a dingy dungeon in your home, so feel free to throw in some whites or slightly more vibrant accents, but be sure that they aren't overpowering. Consider picking up test pots of Behr "Wabi-Sabi" paint from Home Depot.
7. Texture
As important as colours are, they'd be nearly nothing if not for texture. You need different feels and finishes to really implement a natural essence into a space, lest you end up with an area that appears to be more of a child's playroom than an eloquently wabi-sabi expanse.
Of course, that doesn't mean you should go take sandpaper to your walls or tear your tablecloths — just aim for authenticity in design. Grainy woods, fabrics with a deep-set weave, or brickwork with unrefined facades are ideal. They're all things that add a rustic and organic appeal to a space. Goro + Gunn is a fantastic example of these finishes and qualities to look for. While you're there, stop at the stand-up Tachigi Bar to integrate the simplicity and uncomplicated ideals of wabi-sabi into your day, especially since it gives you an excuse to eat some tasty food.
8. Be More Scent-sitive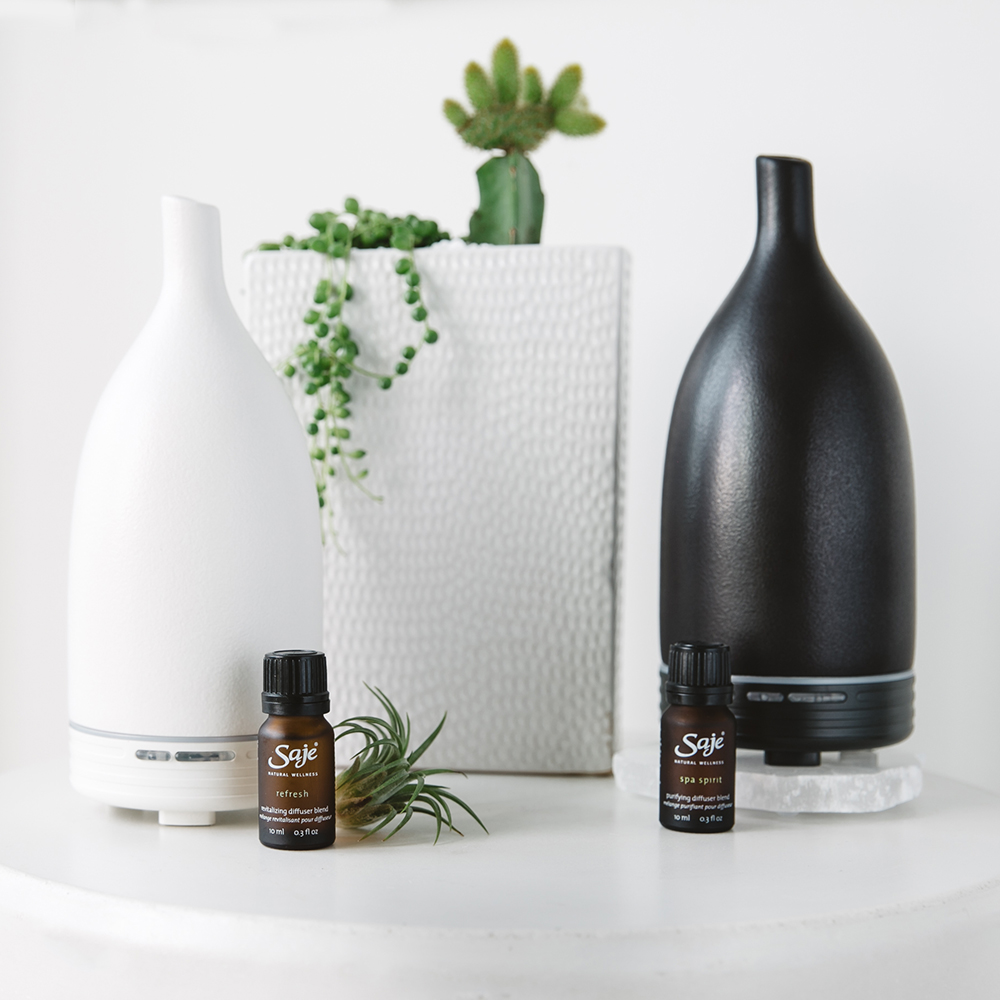 Pardon the pun, but the meaning still stands — both in the home and in one's own lifestyle. Natural scents are a key part of wabi-sabi, though you have to be careful in curating them. Fragrance can do wonderful things if it is chosen well. It can transport you to a pine forest, a sandy beach, or a field of wildflowers. Alternatively, it can make you imagine the house of your Great Aunt Ruthie, or proffer the memory of wet dog. It's so important to abide by the inherent naturalness of the world, and choose subtlety overdominance, as even the best of scents can be overpowering if used unsparingly. For some help with choices, try places like Saje or The Apothecary.
10. Efficient Elegance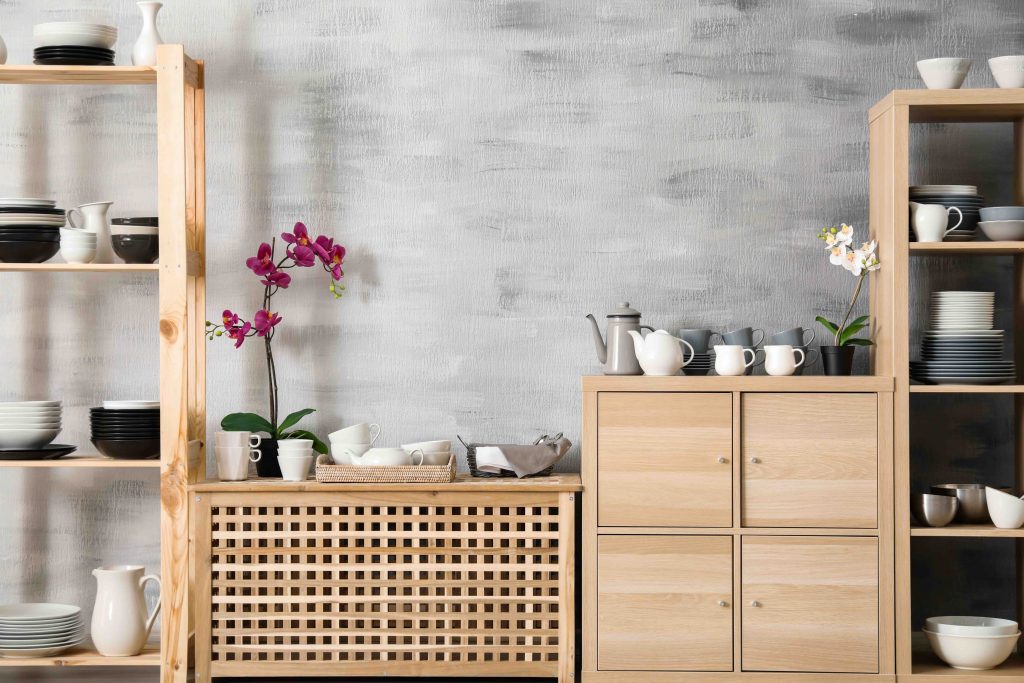 Wabi-sabi focuses on simplicity and imperfection. To many, that may read as a sort of caveman approach to living, though that's certainly not the intention. Practicality and charm can easily go hand in hand, though it's often ignored for excessive decoration. It's important to focus less on how a space looks and more on functionality, but that doesn't meant they're mutually exclusive.
Just make sure to find as much purpose in the decor as you can, and you can't go wrong. Think along the lines of stones as paperweights, broken branches as wall hooks, natural wood as shelves, and clay vases for storage. Many of these can be found in nature, with do-it-yourself fixes here and there. When you need a hand with inspiration, or simply don't have the time to refurbish old logs (totally understandable!), check out places like Country Pine or Prefontaine. If you want a bit more authenticity (an important aspect of wabi-sabi), then your local antique furniture store will undoubtedly have some remarkable pieces.
Craft your own Wabi-sabi masterpiece at Workshop Studio. We toured inside, take a peek here.
By Matt Moghadam