Deep-fried scorpions are so 2016. We're zeroing in on several varieties of deep-fried balls, lots of magical ingredients and several forms of bacon this year at the Calgary Stampede. Here's a rundown of the new foods in all their caloric glory.
The Cookie Dough-ne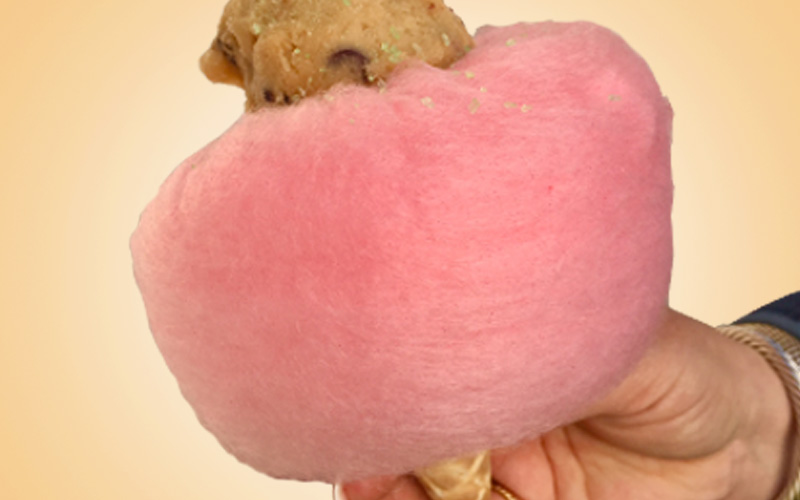 This is the ultimate take-out food. Heaps of raw cookie dough conveniently packed in a waffle cone you can take with you as you tour the Rotary Dream Home. To pretty things up even further, Stampede Halo! Cotton candy and sprinkles are added, making this an Instagrammer's (and sugar addict's) delight.
Chili Lime Popcorn Shrimp Perogies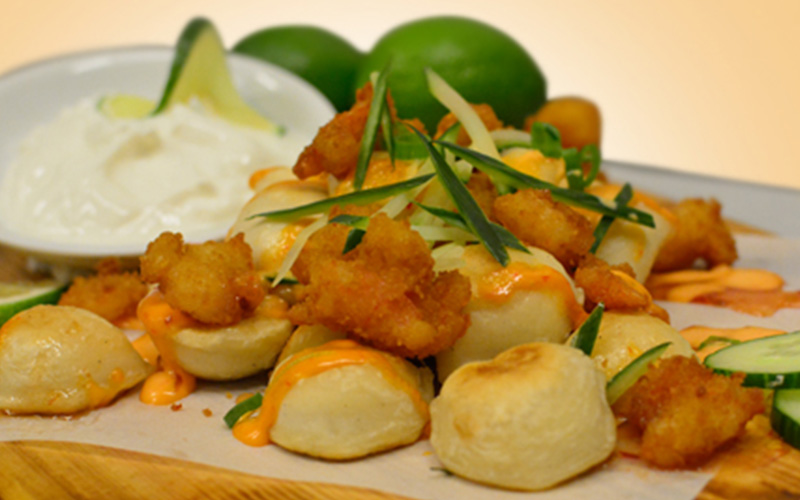 This is global fusion cuisine at its best — Thai and Ukrainian! These mini perogies are topped with crispy panko encrusted shrimp and slathered with a sweet chili glaze and siracha mayo. We're very happy to stop there and dig right in thank you very much, but the addition of cucumbers and lime juice finishes it off quite nicely. Take that, Baba.
Cereal Monster Sandwiches
There's nothing dainty about these marshmallow squares, because they're cereal-infused and used to sandwich a massive scoop of ice cream. You know how on the Midway it seems at least ten degrees hotter than the actual temperature? This is the cure.
Mini Donut-Chata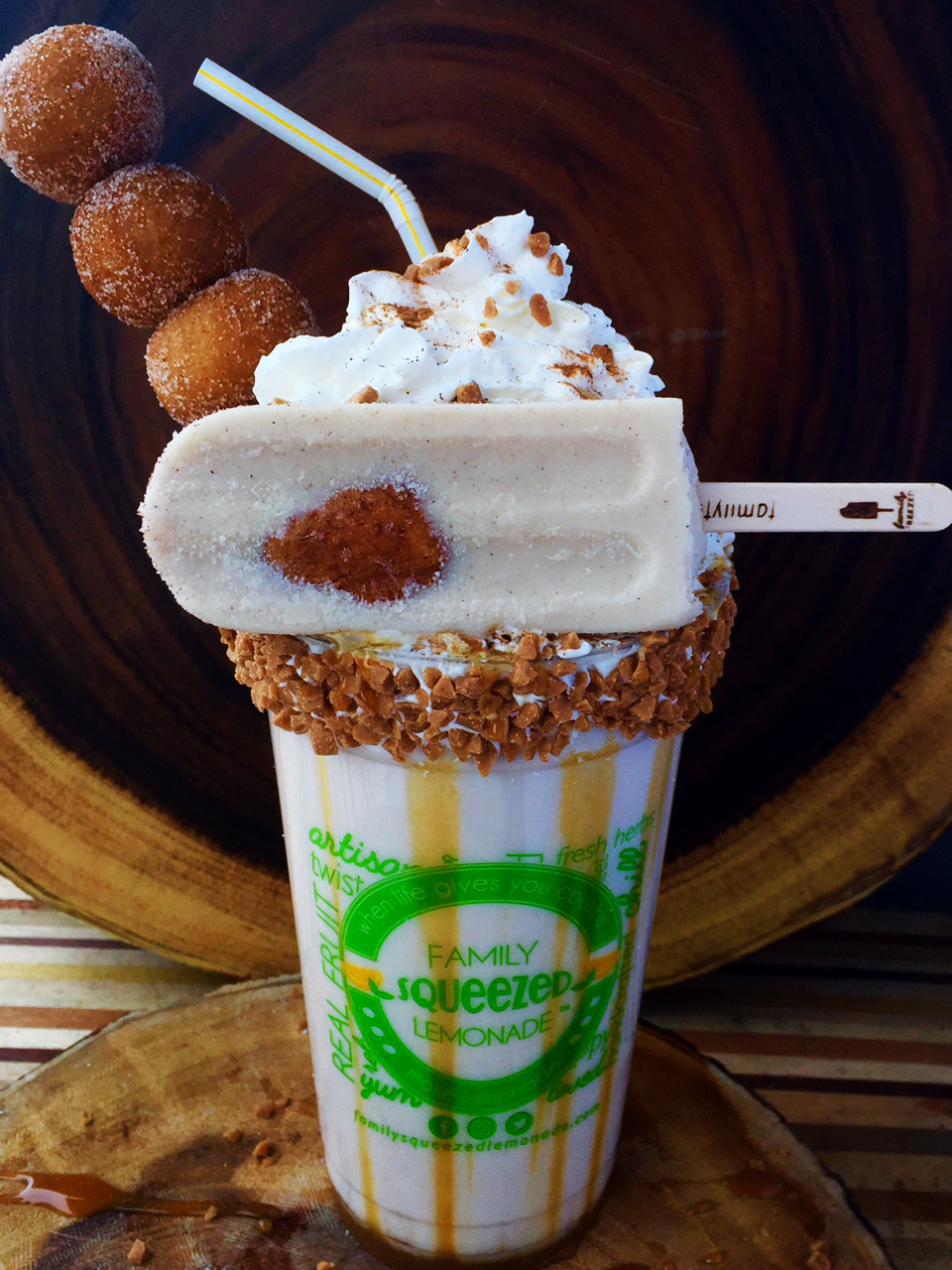 Horchata might not be your Stampede go-to treat, but it will be now. Super-cold cinnamon dulce rice milk is rimmed with toffee bits and topped with whipped cream. But why stop there? Add another dash of toffee bits, cinnamon toast crunch cereal and caramel drizzle. But why stop there? Opt for an additional smattering of Moose Balls and a mini-donut ice pop on top. Ok, you can dig in now.
Rolled Ice Cream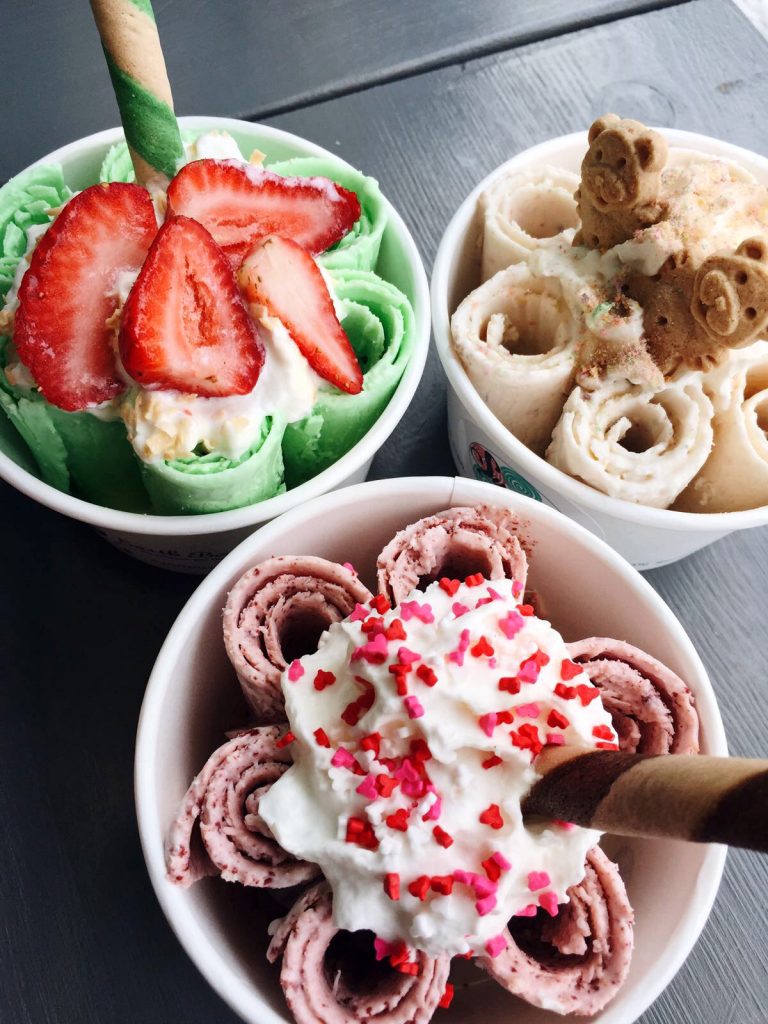 Pop into the International Pavilion for this trendy treat. Delish ice cream is rolled up and loaded into a cup, then topped with all the fixin's — choose from whipped cream, graham crackers, strawberries, brownies and more.
Mr. Crab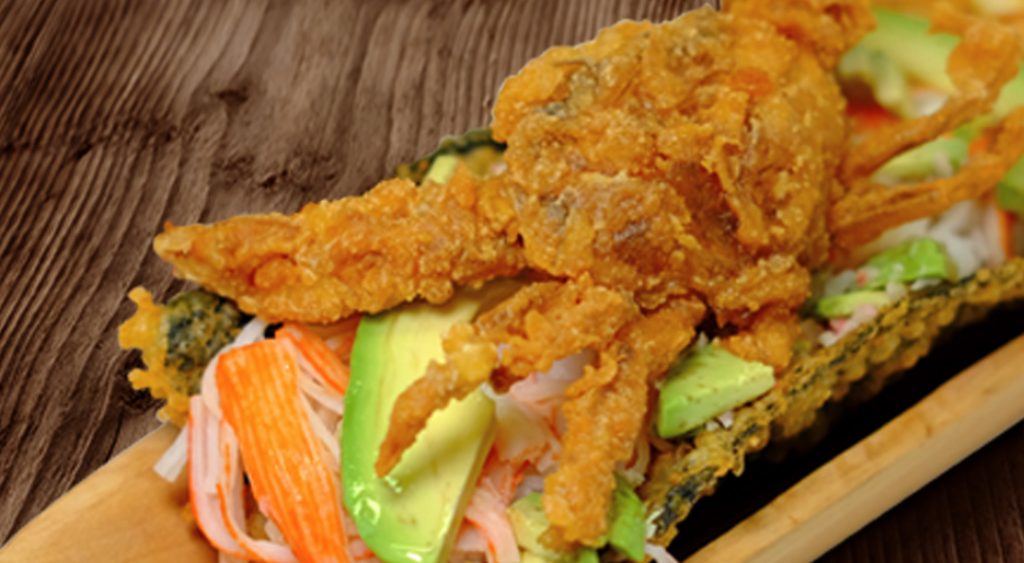 Who said Stampede food isn't sophisticated and worldly? Well their case is weak because this year you can order up this tempura nori taco shell filled with sushi rice, California crab meat, topped with soft-shell crab and drizzled with a dreamy unagi and mango sauce. We'll take two, please.
Unicorn White Hot Chocolate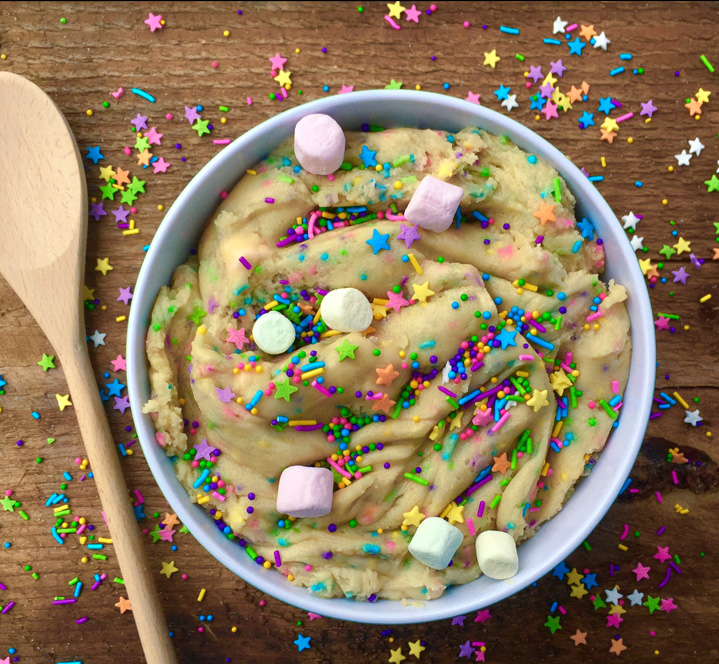 You had us at unicorn. Rich and creamy white hot chocolate is amped up by magical layers of rainbow sour poppers, sprinkles, sugary stars, a ribbon rainbow tail and pillowy soft cotton candy. Maybe we're hallucinating?
Butter Chicken Bear Balls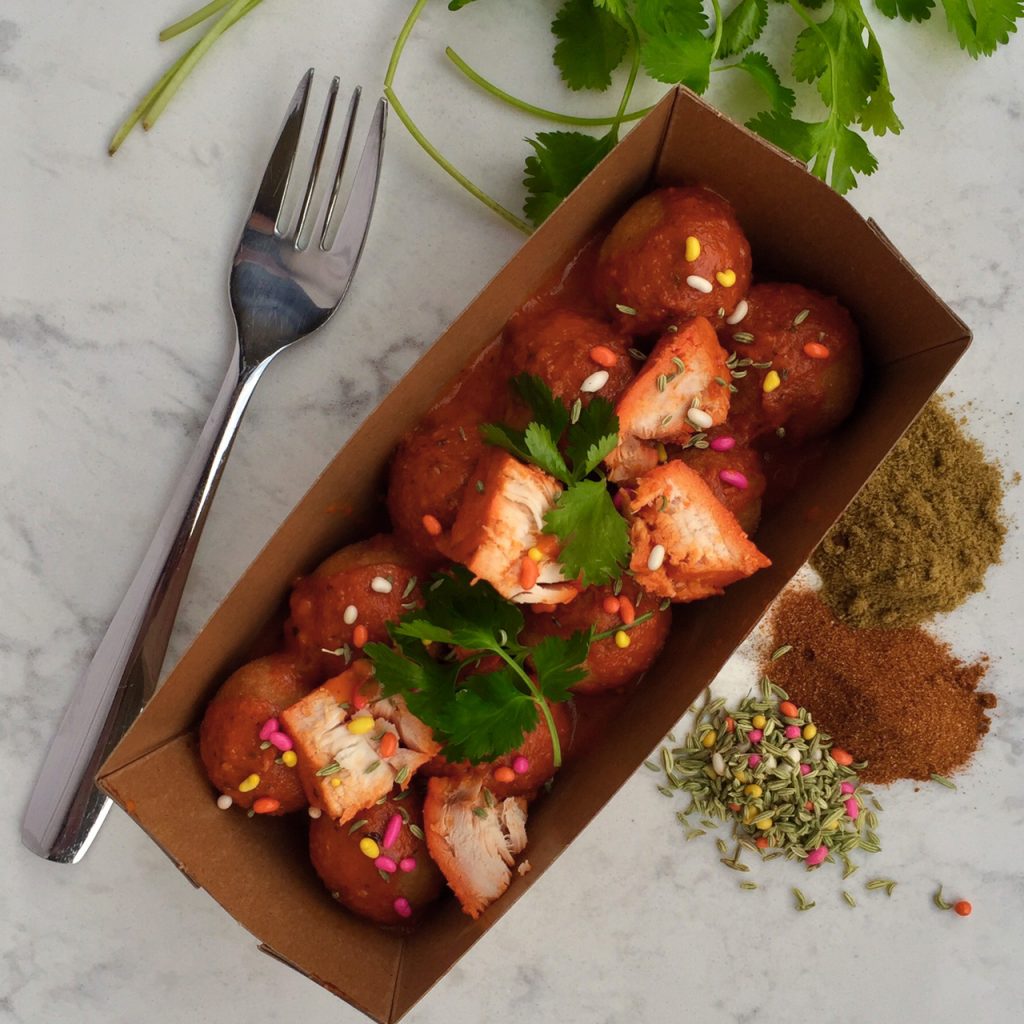 We honestly don't know what exactly these deep fried balls consist of — will research further and report back. Said balls are smothered in butter chicken sauce and topped with cilantro and candy-coated anise. So confused!
Double Bacon Mac N' Cheese Dog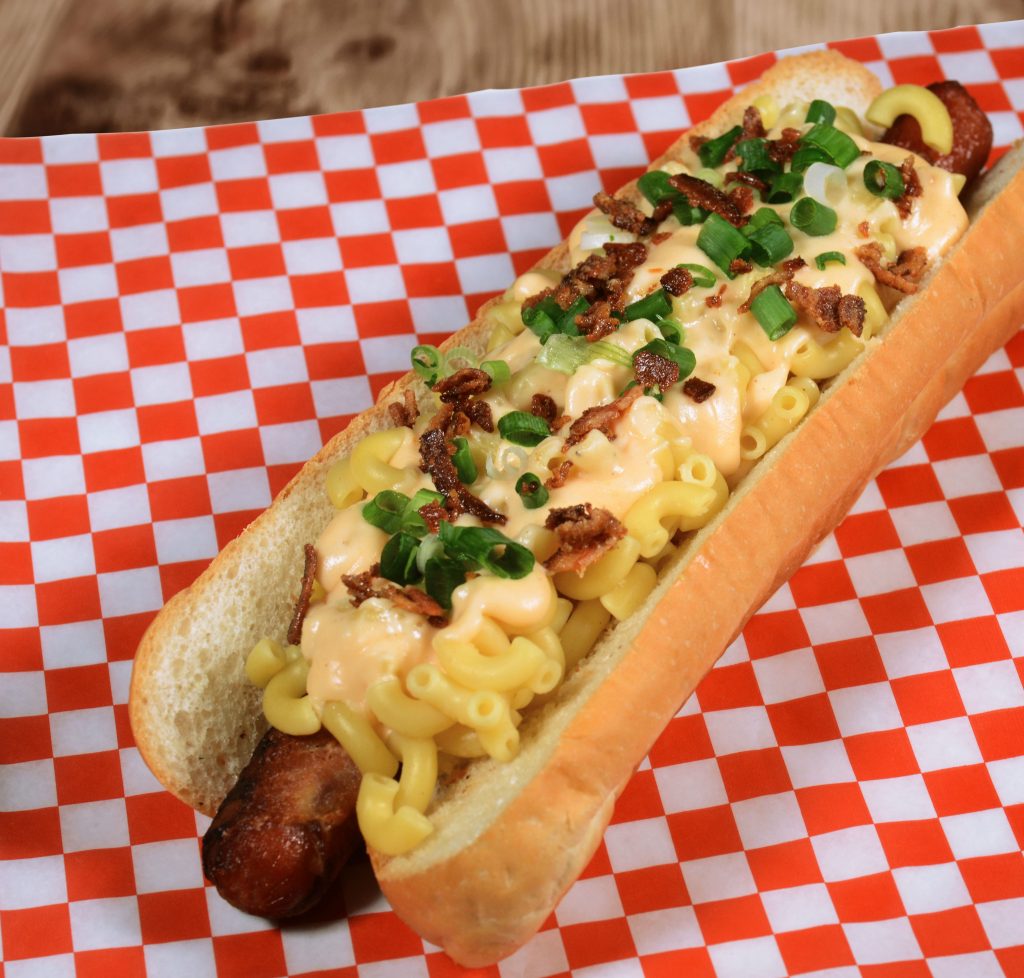 So you start with an "award-winning" bacon-wrapped foot long hot dog. Many vendors might stop there and soak in the accolades and watch the money pile up, but not the Stampede. This foot-long is topped with gooey bacon mac 'n' cheese. A heady concept.
Clam Chowder Poutine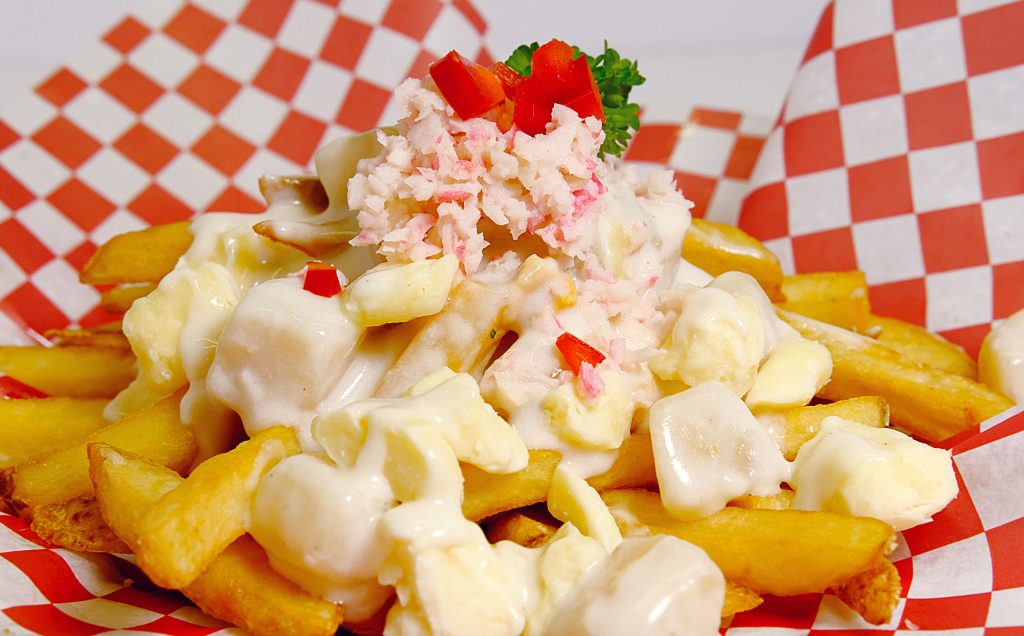 File this under the "why didn't anyone think of this sooner" file, because creamy chowder-topped cheesy fries is a no-brainer. Garnish with crispy crab meat and parsley and you've got yourself some next-gen poutine, folks.
Deep Fried Pork Belly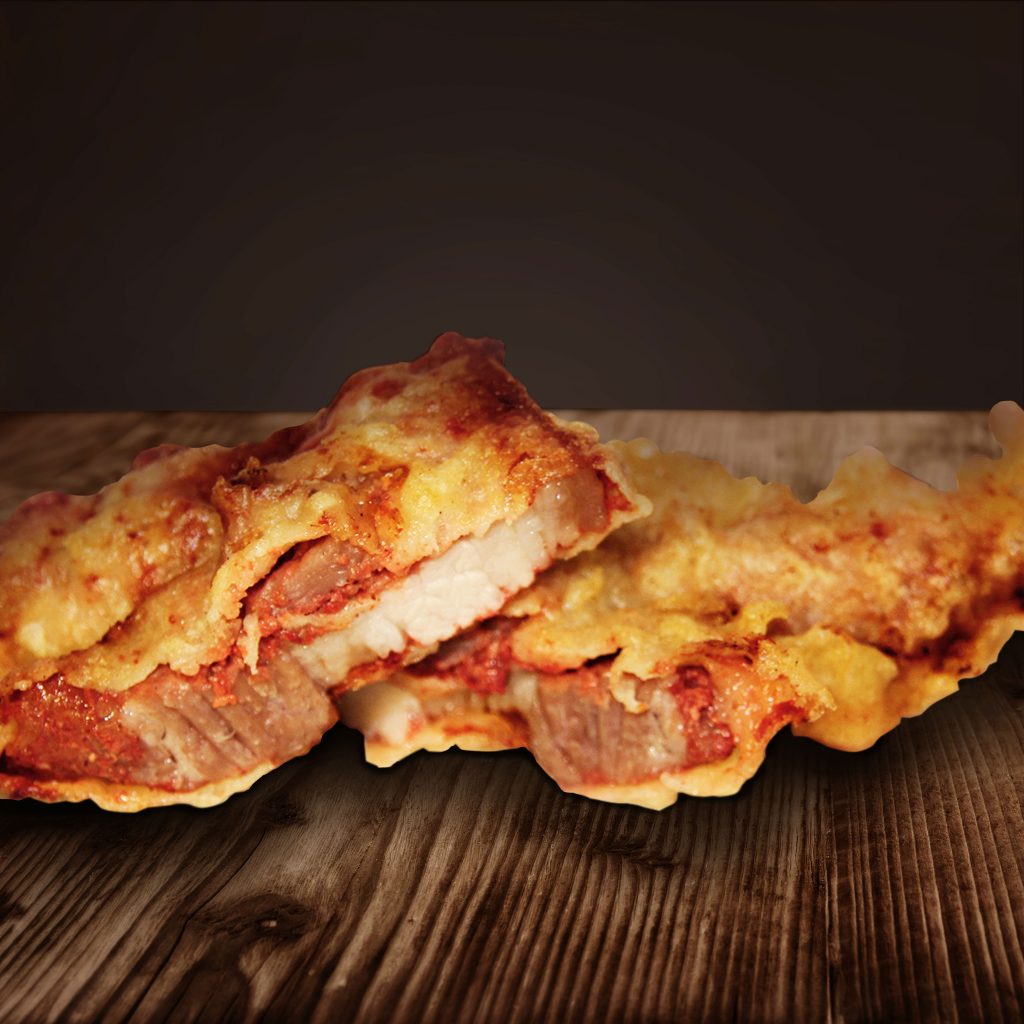 We're still lamenting the loss of beef bacon from the Stampede food offerings, so imagine our joy to discover this tasty treat on offer. This slabs of pork belly are marinated for 24 hours and then deep fried, leaving a crispy crust and juicy delectable inside. It's the little things.
The Tropical Bobster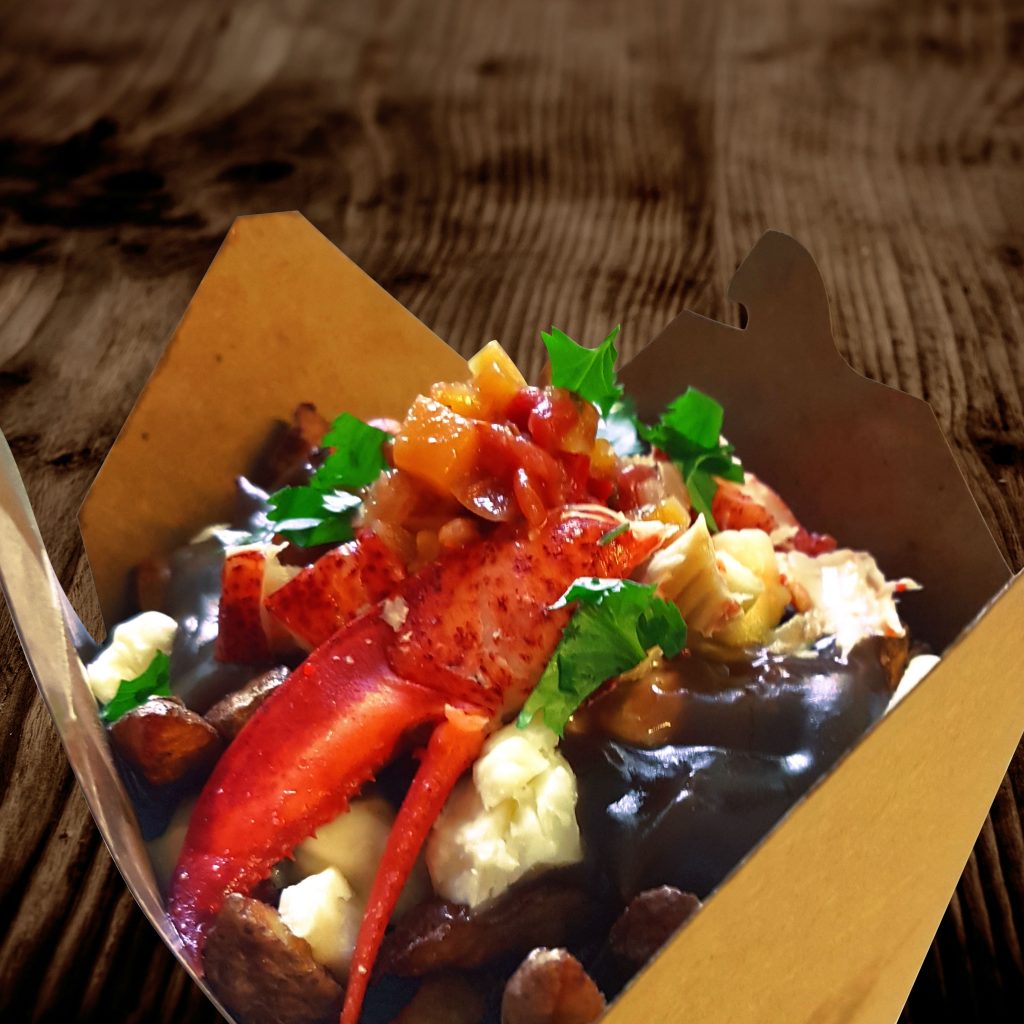 The seafood poutine offerings this year are just getting better and better. This one starts with a base of crispy fries and is topped with plenty of juicy lobster, mango salsa and fresh coriander. Um, you won't find that just any where thank you very much.
World's Hottest Pizza
When you infuse a pizza with Carolina reaper peppers, apparently you get the world's hottest pizza. Totally believing this.
Rabbit Pizza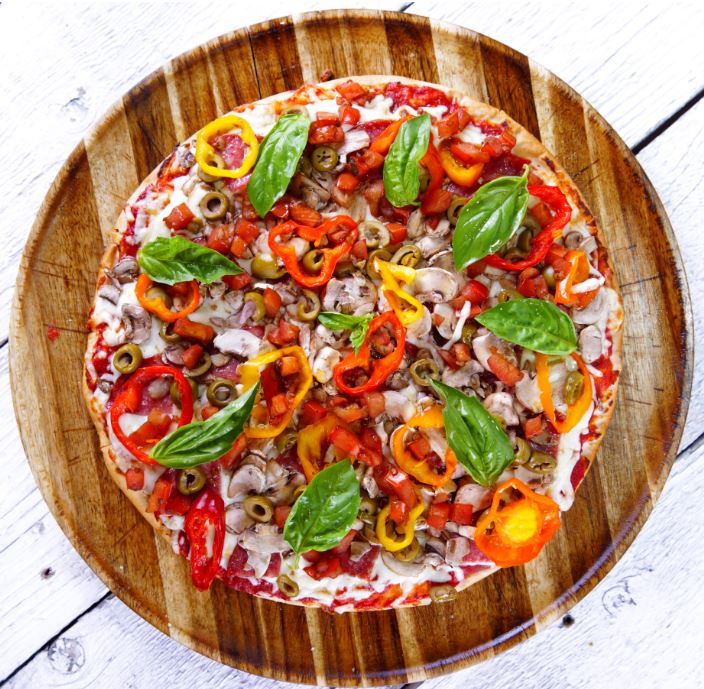 Obviously the Stampede is becoming your go-to source for eating locally sourced game meats, so this slow-roasted rabbit flatbread pizza drizzled with dark honey will be on your must-eat list.
Angry Chicken Sandwich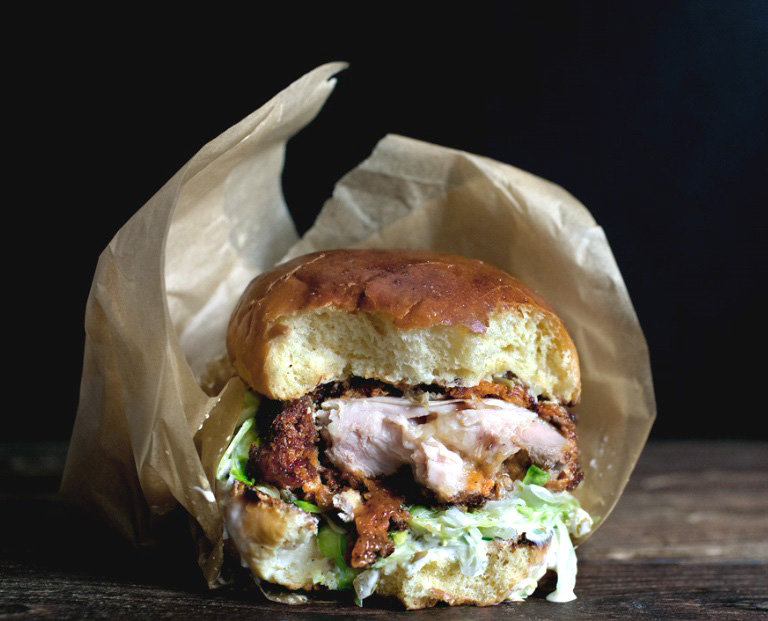 While this chicken sandwich might be angry, the hard feelings with end as soon as you bit into its deliciousness. How could it be so mad? Being slathered in chipotle aioli and sweet and sour sauce, nestled with coleslaw in a warm brioche bun would be nothing but a joy. Each to his own.
Deep Fried Jell-O
What's next, deep fried water? This isn't far off. A ball of Jell-o is breaded and fried and dusted with powdered sugar. Almost brilliant in its ingenuity and simplicity.
Canadian Bacon Pickle Balls
We see a ball trend developing. This time, it's a hot dog and pickle wrapped with bacon, cut in half, deep-fried and served on a stick.
Crispy Chicken Feet on a Stick
Yup, exactly how it sounds.
By Ricky Zayshley