The Calgary International Film Festival — the event that local cinephiles have been looking forward to all year — is running September 20 to October 1. And with hundreds of films to choose from, we've broken it down to these must-see screenings.
The festival will be showcasing up to 200 multi-genre features, documentaries and short films from over 40 countries, including a number of local productions.
And while each of the 200 films on display at this year's festival showcase an array of talent, creativity, ingenuity and innovative storytelling, we have streamlined the extensive viewing list to 25 not-to-be-missed films.
Headliners
1. Borg/McEnroe, directed by Janus Metz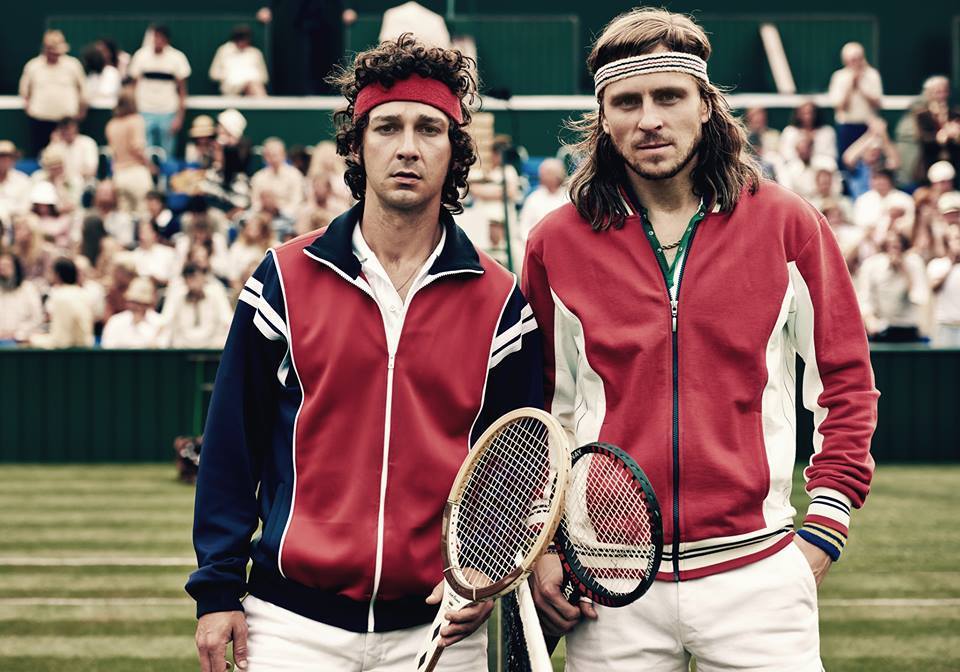 You won't be able to peel your eyes away from the big screen as this biopic featuring one the sports world's greatest rivalries unfolds before you. Set in 1980, the film depicts fan-favourite Björn Borg (Sverrir Gudnason) as he sets out to defend his fifth consecutive Wimbledon title against short-tempered underdog "Superbrat" John McEnroe (Shia LaBeouf).
2. Breathe, directed by Andy Serkis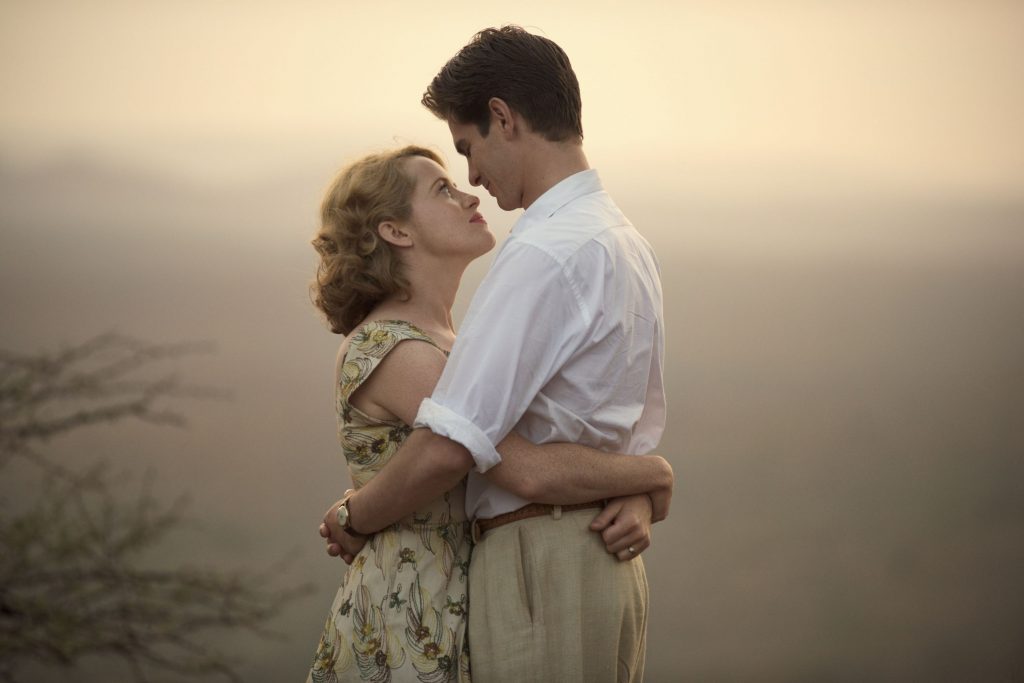 Based on a true story, this film truly encapsulates how love can conquer all. Robin (Andrew Garfield) and Diana (Claire Foy) Cavendish's romance seems picture perfect until Robin is struck down by polio. Refusing to let the disease tear them apart, Diana enlists the help of her twin brothers (Tom Hollander) and inventor Teddy Hall (Hugh Bonneville) to help break her husband out of the hospital and pursue a fulfilling life raising their young son and helping other polio patients.
3. Human Flow, directed by Ai Weiwei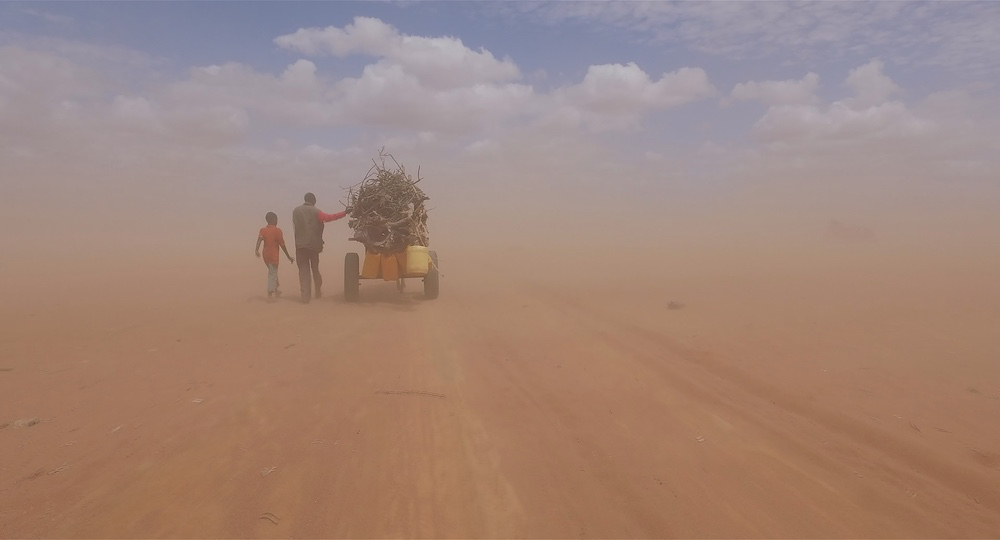 It's no secret that the world is facing a refugee crisis — and it is exactly this crisis that Human Flow captures through the use of beautiful cinematography. The documentary highlights the journey of millions of people across the Middle East and Africa who are forced to flee their homes due to drought, war or religious extremism. Shot in 23 countries over the course of a year, the film shares the refugee journey in ways many people would not otherwise see.
Alberta Scene
4. Everfall, directed by John Kissack
Accepting an invitation to a figure skating competition in the sleepy mountain town of Everfall seems like a fresh start for Eva Saint (Jessica McLeod) as she desperately strives to regain her career following a serious injury. Accompanied by her boyfriend and extreme sporting vlog star Daniel (Joe Perry) and his camera man (Kristian Jackson), this tale takes a turn as it soon becomes apparent that Everfall hides sinister secrets behind its charming façade. Watch as Eva is drawn into a supernatural intrigue, and is forced to fight for her life.
5. Made in Vietnam, directed by Thi Vo
This documentary outlines Calgarian Thi Vo's quest to find his father, who was left behind in Vietnam when Vo and his mother fled as refugees. In the film, Vo recounts the heartbreaking tale of their escape to Hong Kong, and eventually to Calgary, when he was only four-years-old. Now at age 33, he is returning to Vietnam to track down his father — going off of a name and a photograph taken when Vo was a child.
Canadian Cinema
6. Don't Talk to Irene, directed by Pat Mills
This heart-warming comedy follows Irene (Michelle McLeod), an overweight teenage misfit, as she strives to make it on her high school's cheer team. Scorned and teased by the other students, Irene acts out and ends up being sent to a senior's home to complete community service. Not to be deterred from her dream of being a cheerleader, Irene works with a cast of colourful characters to persuade the home's bored residents to enter auditions for a reality show.
7. Entanglement, directed by Jason James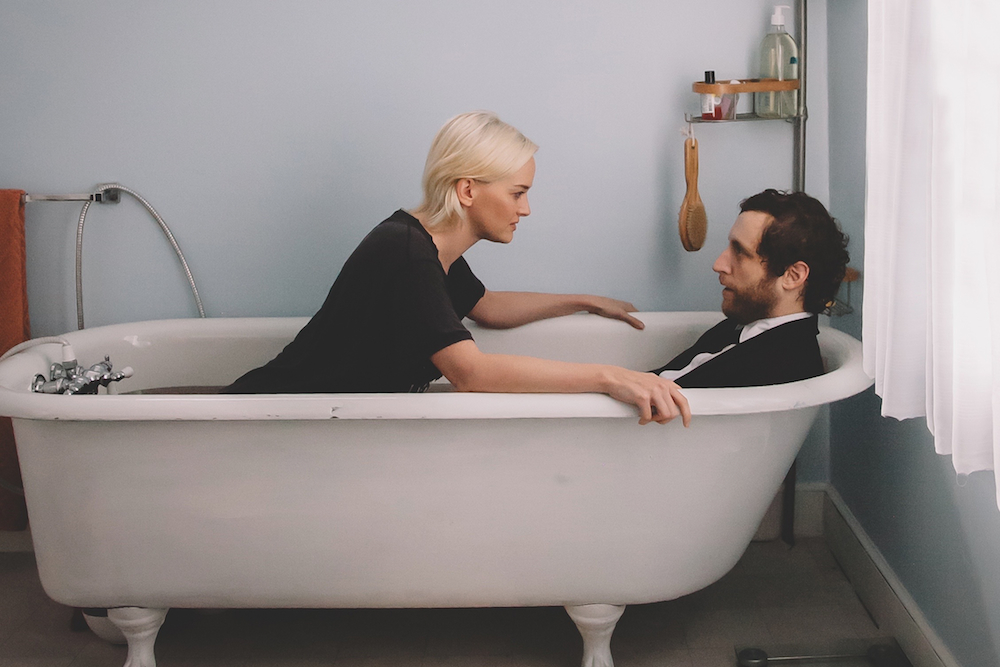 After a failed suicide attempt, Ben (Thomas Middleditch) decides to find out where along the line his life began to go wrong. Enter Hanna (Jess Weixler) a beautiful, interesting and eccentric woman who — it turns out — was almost Ben's adopted older sister, until he was born and she was shipped off. Could having an older sister all these years later make Ben happy again?
8. Meditation Park, directed by Mina Shum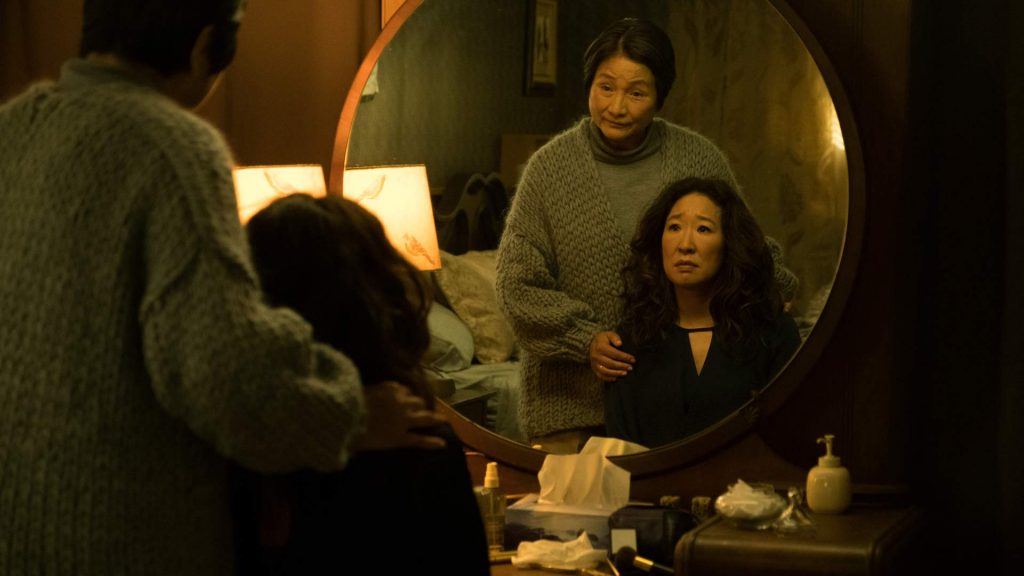 Faithful wife, mother and grandmother Maria has her world shaken to the core when she finds a racy orange thong in her husband's laundry. Forced to re-evaluate everything she perceives her marriage to be, she faces the issue head-on — supported by her daughter Ava (Sandra Oh) and quirky neighbours — and sets off on an adventure of self-discovery, liberation and truth.
New American Cinema
9. Bad Match, directed by David Chirchirillo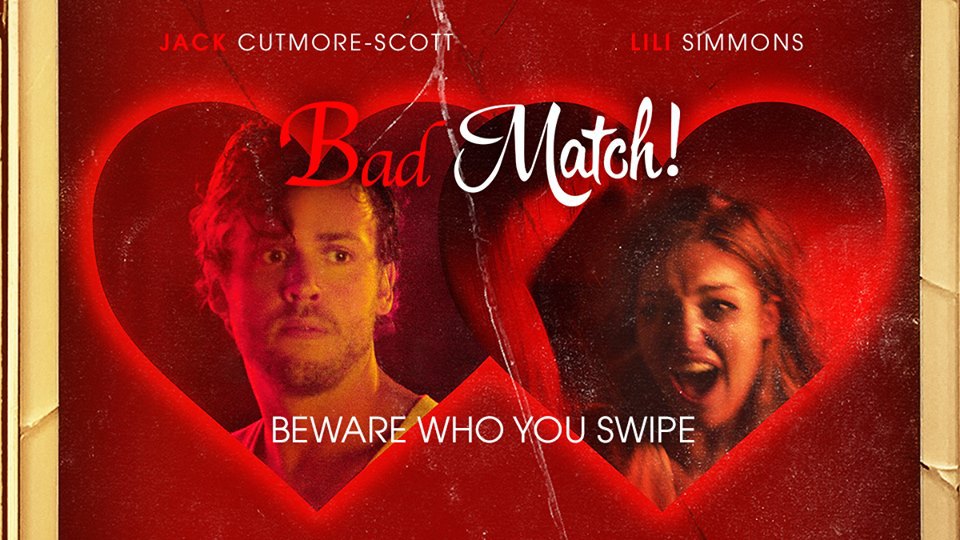 A thriller catered towards the Tinder generation, this dark film portrays how the life of Internet playboy Harris (Jack Cutmore Scott) goes horribly wrong when he swipes right and matches with Riley (Lili Simmons), who is just a little too obsessed with her new match. The film satirizes how in the modern dating world, no one is as they seem and true connections are exceedingly rare.
10. Signature Move, directed by Jennifer Reeder
Zynab (Fawzia Mirza) is a Pakistani living in Chicago, where she works as an immigration lawyer and taking care of her widowed, traditional Muslim mother (Shabana Azmi) — who seems quite intent on finding a suitable husband for her daughter. However, Zynab is keeping two secrets from her mother. Firstly, she is learning to be a wrestler, and secondly, she is in love with a confident Mexican-American woman. The film offers a funny and sincere take on generational shifts, love, and family.
World Cinema
11. A Day, directed by Cho Sun-Ho
This Korean thriller will keep you at the edge of your seat, as you watch two men who are forced to re-live the most terrible day of their lives. On his way home after traveling abroad, skilled doctor Jun-young encounters a car accident where a taxi has hit a young girl. It is then revealed that the victim is Jun-young's daughter, Eun-jung. Likewise, as paramedic Min-chul rushes to the scene to check on the other victims — one of which, is his wife. As the days repeat the plot begs the question, will the two men be able to change their fates?
12. Call Me Buy Your Name, directed by Luca Guadagnino
Precocious 17-year-old Elio (Timothée Chalamet) is enjoying a summer holiday spent at his parent's villa in Italy. Seemingly worldly and sophisticated due to his love of reading, classical music and other high-culture delights, Elio is soon to discover he has much to learn about love and lust when he meets his father's intern, Oliver (Armie Hammer). This erotic coming-of-age story traces the unfolding romance between Elio and Oliver that will change their lives forever.
13. Emo the Musical, directed by Neil Triffett
Not all high school musicals consist of cheer-filled scores where the jock falls for the beautiful nerd. Sometimes, it's the emo who as been kicked out of school after a failed suicide attempt who falls for the evangelical classmate who wants to save his soul. However, Ethan (Benson Jack Anthony) may have gotten more than he bargained for when he join's his new school's emo band Worst Day Ever, and the group's bass player Roz (Lucy Barrett) insists they date — while he is drawn to the lead singer of the rival Christian folk band Trinity (Jordan Hare).
14. Have a Nice Day, directed by Liu Jian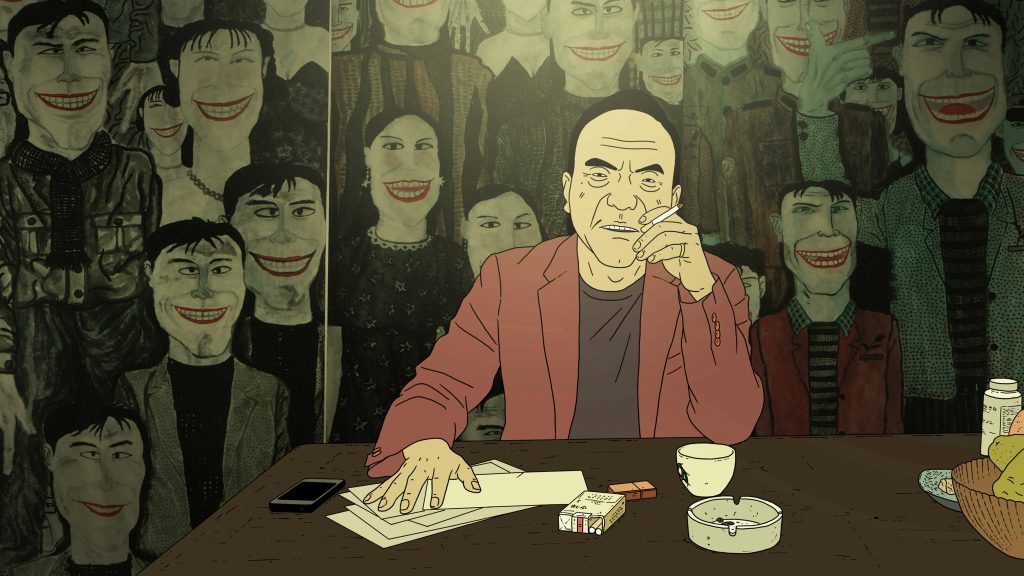 If Quentin Tarantino made an animated film, he'd be hard pressed to out-do Have a Nice Day. Smartly mixing references to the work of Jia Zhang-ke and, indeed, Quentin Tarantino, the film centres around a million yuan that driver Xiao Zhang steals from his mobster boss, Uncle Liu. Xiao Zhang wants the money so that his girlfriend can have corrective plastic surgery, and Uncle Liu wants what he is owed. Meanwhile, word of the robbery spreads quickly and soon other's join the hunt for the cash.
15. Lipstick Under My Burkha, directed by Alankrita Shrivastava
This award winning film tells the story of four different women, while exploring and challenging larger societal issues. Rehana (Plabita Borthakur) is a college student with dreams of becoming a pop star, but hides that dream beneath her burkha. Leela (Aahana Kumra) works as a beautician and yearns for a new, exciting life away from her small town, Shirin (Konkona Sen Sharma) is an oppressed housewife who balances raising her children with a secret career as a saleswoman, and Usha (Ratna Pathak) is a 55-year-old widow who is forced to hide her rekindled sexuality from the judgments of her community. Each woman yearns for freedom within a restrictive society.
Documentary
16. Birth of a Family, directed by Tasha Hubbard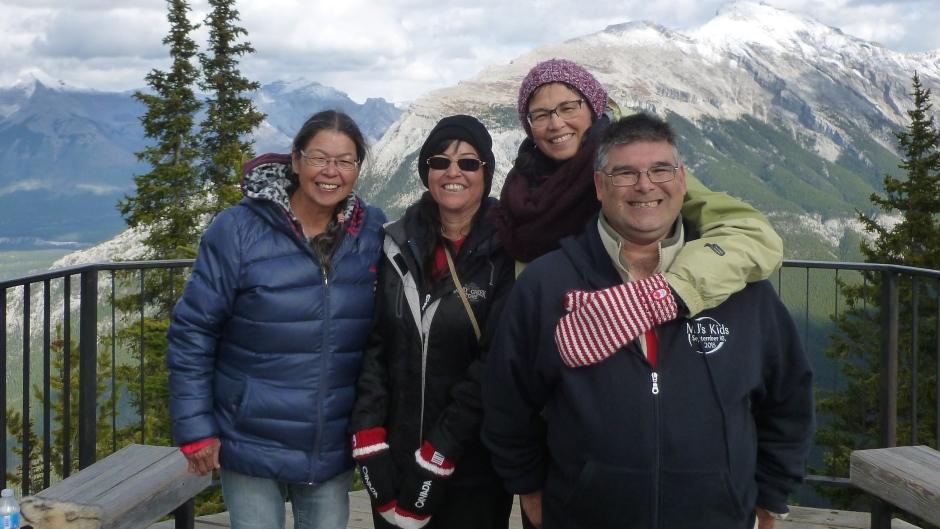 Betty Ann, Rosalie, Ester, and Ben were taken from their Dene single mother, Mary Jane Adam, in Saskatchewan during the 1960s and placed in different families. In 2015, the siblings reunited in Banff, Alta., for the first time. Their story shares moments of heartbreak, injustice and pure joy as they attempt to build the family ties they were once denied.
17. Brimstone & Glory, directed by Viktor Jakovleski
Truly a film for the senses, Brimstone & Glory will hold you captivated from start to finish. Goosebumps will race up and down your arms as this masterfully shot documentary captures the major fireworks manufacturing city of Tultepec, Mexico. Each year, city residents cautiously and painstakingly build fireworks by hand to compete in the annual National Pyrotechnic Festival that attracts thousands of spectators. With ambulances on standby, the crowd quite literally plays with fire and stands in the wake of the fireworks — believing that doing so blesses their families.
18. Rebels on Pointe, directed by Bobbi Jo Hart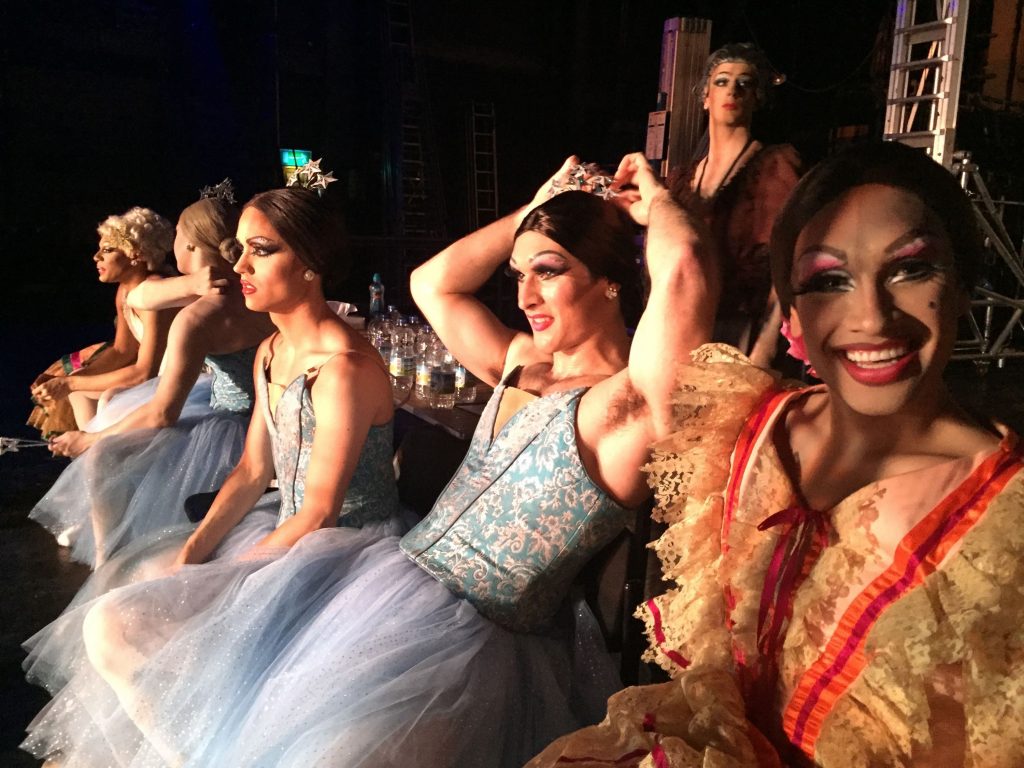 For the first time ever, Les Ballets Trockadero de Monte Carlo, an all-male drag ballet company founded after the Stonewall riots, takes a film crew backstage and offers a glimpse into the troupe as they tour the world with their satirical take on ballet classics. The documentary interweaves performance scenes while sharing stories from the birth of the company over 40 years ago and a rising wave of gay activism in the 1970s.
19. Strad Style, directed by Stefan Avalos
Quirky Danny Houck — a self-professed "nobody" living in rural Ohio — possesses an over-the-top passion for classical music, which he pours into his primary fascination: violins. In an impulsive moment, he "friends" violin virtuoso Razvan Stoica on Facebook, and promises he can create a perfect replica of the famous Guarneri's II Cannone for Stoica's next performance. Will Houck succeed, with only months to learn the ancient art of violin making with only images from the internet and improvisation?
20. The Workers Cup, directed by Adam Sobel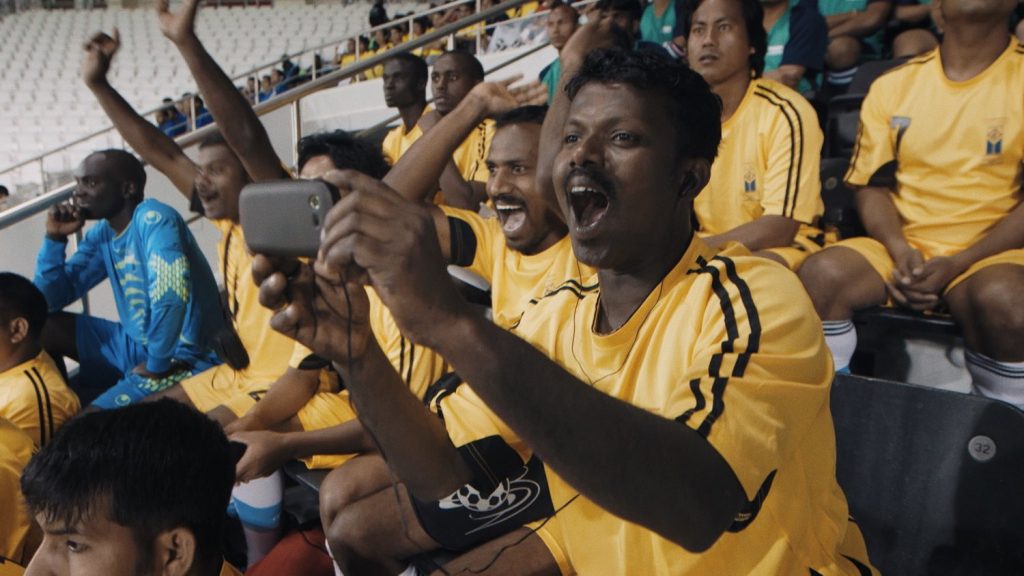 In 2022, Quatar will host the FIFA World Cup. Yet, far from the roaring crowds and fascination of the sporting world, 1.6 million migrant workers constructing the many stadiums needed for the event are competing in a league of their own. Of millions of workers, 24 teams are competing to bring home the glory of "The Workers Cup." Still, this documentary is about more than a game as it takes a look at the poorest residents working in the world's richest country, and shares their struggle as they endure backbreaking work for low pay in order to strive for a better life.
Music on Screen
21. Mighty Ground, directed by Delila Vallot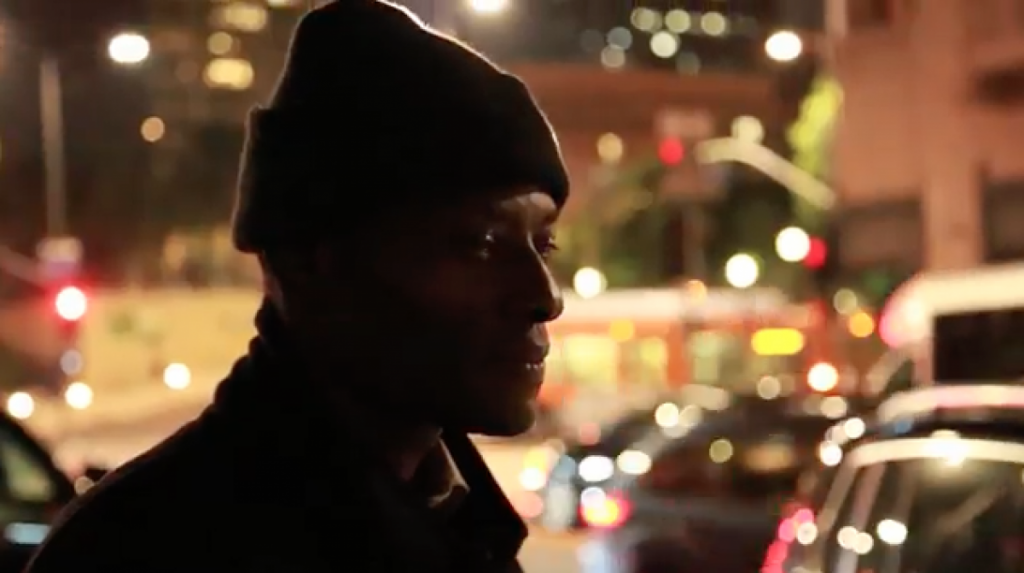 Ronald Troy Collins is a musician living on the streets of Los Angeles. He as spent 25 years in and out of the prison system, and remains unseen to passersby — until be begins to sing. With a voice like velvet, he catches the eye of filmmaker Delila Vallot and attempts to overcome his battle with addiction for the sake of his music. As Collins pursues his dream of recording music, with the support of Vallot and her crew behind him, this documentary shares how music can bring people together and become a healing force.
22. No Roads In, directed by Josh Wong
What happens when you take Calgary-based filmmaker Josh Wong, musician Blake Reid, sound engineer Adam Naugler, and the rest of the Blake Reid Band and put them in an abandoned house turned into a recording studio? That is exactly what No Roads In explores as these musicians break convention and attempt to record 13 analogue tracks in a desolate building in the midst of a wheat filed surrounded by the expansive Alberta prairies.
Late Shows
23. Buckout Road, directed by Matthew Currie Holmes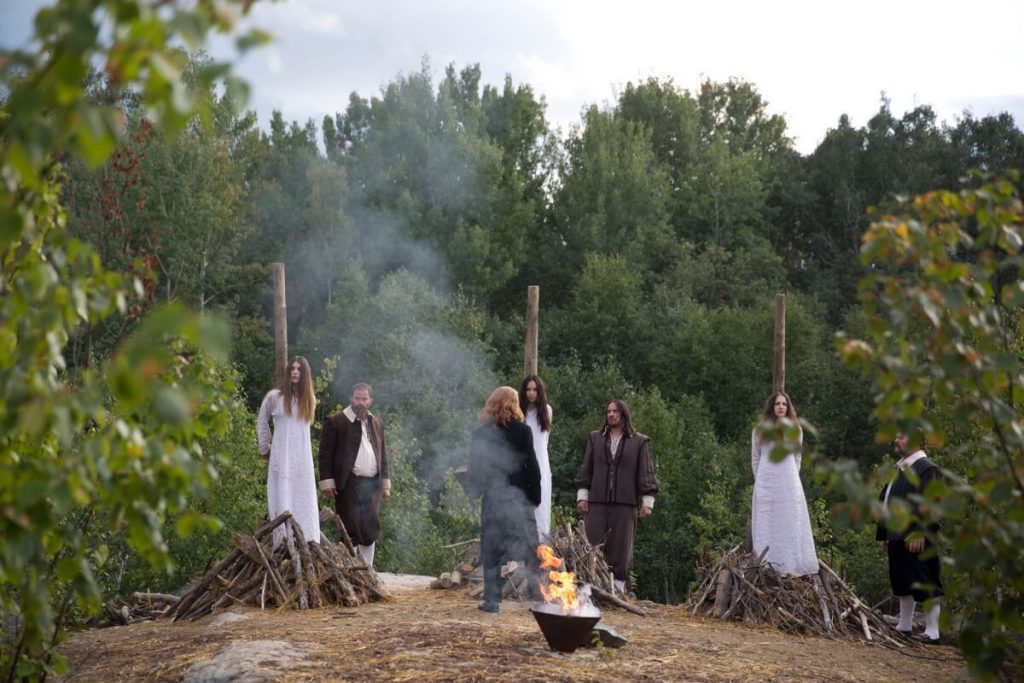 This film will get you in the spirit for Halloween, as it outlines how the urban legends surrounding one of America's most haunted roads may be true. Aaron Powell (Evan Ross), is a soldier recently returned from war. At home, he finds his brilliant psychiatrist grandfather (Danny Glover) reeling from the suicide of his patient, Stephanie Hancock (Mayko Nguyen), a university professor. One of Hancock's students, Cleo (Dominique Provost-Chalkey), begins to experience similar symptoms as Hancock did before her death — including nightmares, sleepwalking, and a feeling that something evil lurks on Buckout Road. Together, Cleo and Aaron attempt to find out just what that evil may be.
24. Tragedy Girls, directed by Tyler MacIntyre
Twisted teenagers Sadie (Brianna Hildebrand) and McKayla (Alexandra Shipp) will do almost anything to gain Internet fame. Even if that means kidnapping and electrocuting serial killer Lowell (Kevin Durand) who is terrorizing their small town, and convincing him to begin targeting their enemies. With all of Twitter and Tumblr watching, the girls gain the celebrity they crave through being the first reporters on the scene of the gruesome crimes. But, fame is not without its price.
Shorts
"In the Name of All Canadians" presented by Hot Docs
While there are many short film screenings covering topics and genres such as family, science fiction, documentary and romance, if you can only make it to one screening it should be In the Name of All Canadians. Produced in honour of our nation's 150th birthday, the six shorts take a look at contemporary Canadian life through exploring our country's Charter of Rights and Freedoms.
For more information about the Calgary International Film Festival, and to check out the other 175 fantastic screenings, visit calgaryfilm.com.
Looking for something else to do in Calgary? Check out Otahpiaaki Indigenous Beauty, Fashion and Design Week.
By Sarah Comber