I know, I know, I'm late with the horoscopes but it's totally because of Mercury being in retrograde last month, and the holidays really crept up on me, and I've got a million excuses, but mostly it's just because I was a little tipsy for the majority of December and forgot that this was even part of my job! My apologies — I will work harder in 2018, which seems to be in the stars for most of us anyways!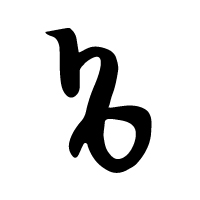 Capricorn Dec 23 – Jan 19
The first bit of January will have you feeling like a bit of a lone wolf, Capricorn – keeping to yourself just to sort out your brain and recharge after all the recent holiday action. After some time to yourself, you'll find your mental energy surge, and you'll be sharing all your ideas and getting down to work. Romantic opportunities are pouring in, but this month is just for fun – smooch whoever you want, but don't expect anything serious or permanent.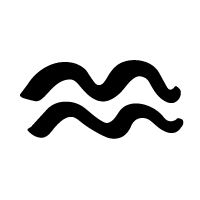 Aquarius Jan 20 – Feb 18
Way to go, Aquarius! You made it through December without any major malfunctions, but all that socializing drained you, so now is the time to just chill and reflect. By yourself. Maybe in nature if you want? After the 17th, you will start to like people again, and you'll find yourself focusing on what you really want, and there's something about leading a group or starting some sort of organization, but you can figure that out on your own with all the clarity you're going to have.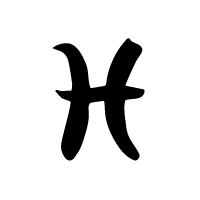 Pisces Feb 19 – Mar 20
You may have felt like you've been kinda floating along lately, Pisces, and now you're ready to buckle down. Your public image and magnetic personality have attracted many contacts that will play an important role for you this month, so if you're not already in a career that you love, use this opportunity to speak up and work on plans for change.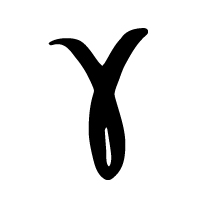 Aries Mar 21 – April 19
Your 2018 is kicking off with tons of energy, Aries, and your best bet is to direct it all towards your career. You're feeling more comfortable at work, so start sharing all those great ideas you have. Watch out for your "my way or the highway" attitude, as some of your best work this year will be done with a team. There's a possibility of some romantic encounters in the office this month, so if that's what you're into, that could be fun!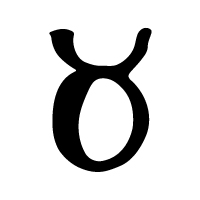 Taurus April 20 – May 20
January is going to kick off a year-long journey of self-discovery, Taurus. Personally, I think you should quit your job, sell all your shit, and hit the road in order to REALLY find yourself, but if that's not feasible maybe just sign up for a foreign cooking class or something.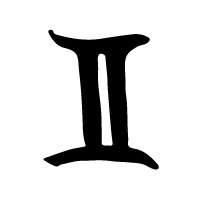 Gemini May 21 – June 20
You've had enough family time over the last few weeks, Gemini, so take January as a month to yourself. Not like, solitary confinement or anything, but it's a good month to work on your independence. Your work life is looking good though, and you'll have a few opportunities to travel. Nothing in the stars about your love life this month, so take from that what you will….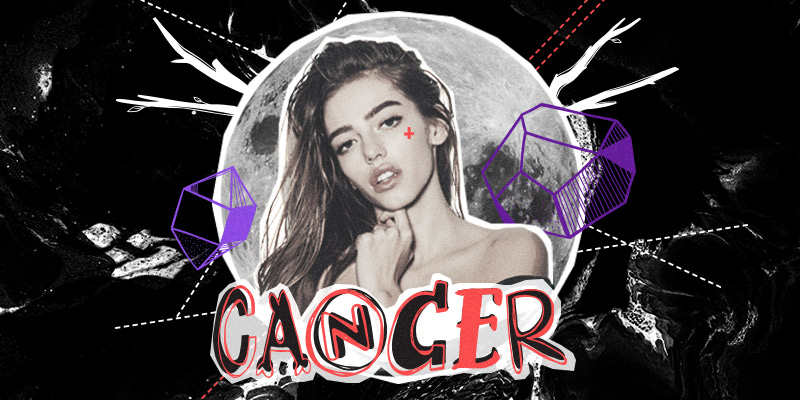 Cancer June 21 – July 22
You may have been struggling with some big decisions for the past little while, Cancer, and this is the month where things will become clearer for you. Try not to take too much on this month so you'll be able to get organized. Maybe try something new to help you be healthier. Also, you're going to be arguing with a lot of people this month, but after the 25th everything will be normal again.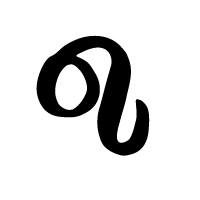 Leo July 23 – Aug 22
Sometimes you can be a real turd, Leo, and 2018 is the year for you to give your attitude an adjustment. Opportunities for love are all over the place, so keep your eyes open if you're looking! Your job is fine, your money situation is fine. Everything is fine, except for how you're sometimes a turd, so work on that and it's smooth sailing.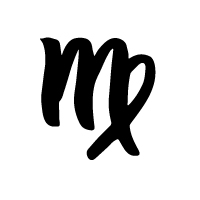 Virgo Aug 23 – Sept 22
Lots of weird stuff going on in your workplace, Virgo. Stay on your toes and buckle down – work on productivity and streamline your routine. Give online dating a try! Not while you're at work. Pay close attention to details.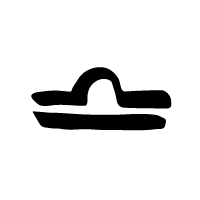 Libra Sept 23 – Oct 22
Didn't get enough partying done in December, Libra? Carry it over into January — it's ok! Put work on the backburner and focus on friends and relationships. You'll have to talk to more people this month than you typically like, but just be normal and don't brag. You tend to brag a lot.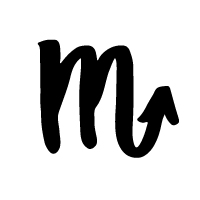 Scorpio Oct 23  – Nov 21
Busy month ahead, Scorpio. Requests and obligations are coming at you from all directions, but you handle them like a champ! A higher up has you on their radar, and how you navigate through your busy schedule during the first half of the month pays off for you towards the end of the month. Don't worry about burning out, you'll get a second wind after the 26th giving you the energy to connect with close friends that you may have neglected earlier in the month.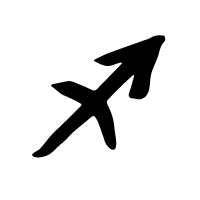 Sagittarius Nov 22 – Dec 22
Are you getting paid what you're worth, Sagittarius? I don't just mean financially, like the money you're getting, but like…what about how you're feeling about what you're doing? You know what I mean? Your chart is foggy for me but I think I'm supposed to be telling you to do some self-reflection this month. Open up to others with your thoughts and ideas, and focus on the ones you feel strongest about.
Ditch the desk job and get out there with those creative ideas!
By Twyla Yacyshyn