Winter is here, sinking its teeth in, and apparently planning to stay awhile. To ease the sting of those frostbitten fingertips and frozen-together eyelashes, we offer you the following expert's guide to hibernation.
1. Wear MEC Hut Booties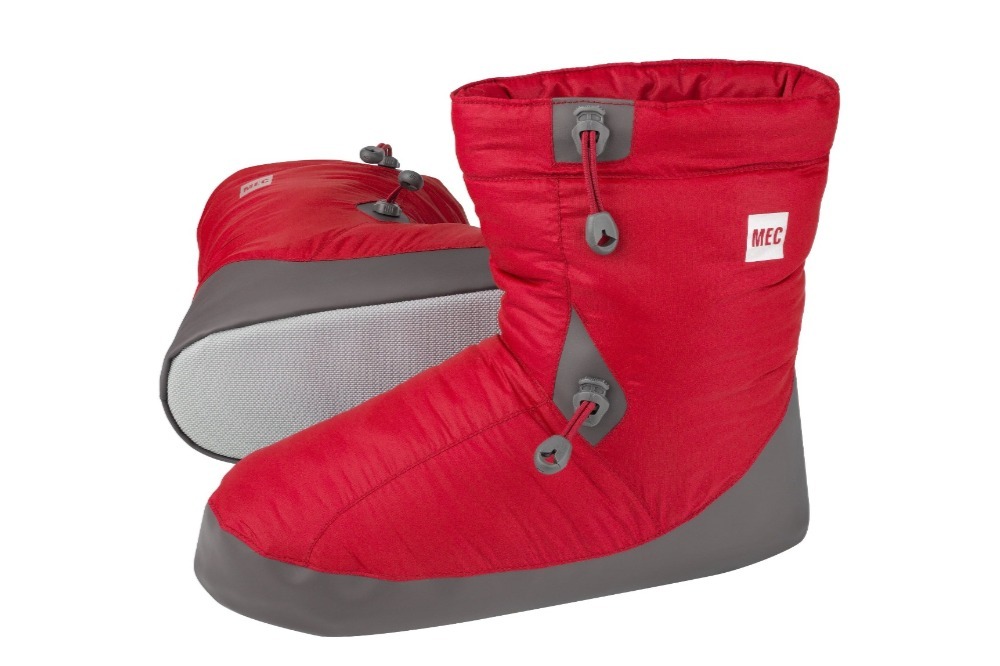 If you're one of those folks who has perpetually cold feet — and this weather is not helping, thank you very much — then you've got to get yourself a pair of these MEC Hut Booties. These booties are like a down parka for your toes, with a thick, squishy insulating insole. The rugged anti-slip soles mean you can even wear them outside (to run and plug in your car, for example).
2. Totally Encapsulate Yourself in a Poler Napsack

Now that we've got your feet covered, you'll want something to wear over your coziest PJs. Forget about the huge inconvenience of having to pull a blanket on and off when you move around your house – instead, just zip yourself into the cooler, more fashionable cousin of the Snuggie®, the Poler Napsack.
This revolutionary piece of winter hibernation equipment is essentially a sleeping bag, with a hood. BUT, you can unzip it at the shoulders to let your arms out, AND undo the bottom to walk around (there's even a drawstring system to shorten your Napsack up to a ¾ length). Back on the couch or time for bed? Zip up the bottom, zip up the armholes and doze off in warm, cozy comfort.
3. Curl Up In an Alpaca Fleece Throw
Knitters know not to make sweaters from 100% alpaca wool because it is just too warm to wear (someone once described such a garment to me as "oppressively hot"). Alpaca does, however, make a great blanket material, and when it's freezing cold in your living room, 'oppressively hot' starts to sound prrretty good. (Try Ten Thousand Villages for their range of ethically sourced, 100% Alpaca fleece throws.)
4. Take a Knitting Class at Stash Needle Lounge

Perhaps you'd like to take the matter into your own hands, as it were, by crafting your own personal line of self-defense against the weather. A knitting class at Stash Needle Lounge will give you the skills to make all the hats or blankets you'll need to keep you and your friends well-insulated this winter. Go ahead and use the oppressively hot alpaca yarn, if you like.
5. Read Something
Maybe winter's not so bad here. Maybe you just need a little perspective. In 1845, the HMS Erebus and the HMS Terror set sail under the command of Captain Sir John Franklin, headed to the Arctic, seeking the Northwest Passage. They never returned. The subject of much speculation over the years, the mysterious misadventures of the lost expedition have also been fodder for many writers. Read about men trudging through -50°C weather in wool pea coats and unlined leather boots, shiver, and snuggle down further in your mercifully warm Napsack. Try Minds of Winter, by Ed O'Loughlin (historical fiction), or Dead Reckoning, The Untold Story of the Northwest Passage by Ken McGoogan.
6. Read This, Too — Trust Us
Another perfect winter read is The Break — listen to the book trailer here. The book opens with a crime being committed on a bleak, cold Winnipeg winter night, and once the unsettling chill grips you, it stays with you through the book. This complex and beautifully written work of fiction by Métis writer Katherena Vermette touches on many timely issues, bringing the reader into a tight-knit, multi-generational family of Indigenous women as they confront trauma, sexual assault, and murder.
7. Watch Lots of Movies
On those days when it's just too cold to even leave the house, hunker down and host your own winter-themed film fest. Screen some winter classics: The Shining, Fargo (the original movie, please) or on the lighter side, Cool Runnings (the Winter Olympics are coming up, after all!). Hot buttered popcorn, and no ice in my drink, please.
8. Drink Homemade Hot Chocolate
The perfect accompaniment to any hibernation-related activity is, of course, hot chocolate. Try this: Combine 1 Tbsp dark chocolate chips and 1 cup milk. Heat on the stovetop or in the microwave. To the hot milk add 2 tbsp Camino Intensely Dark hot chocolate mix and 1 tbsp good quality cocoa powder. To make sure all that melted chocolate really gets emulsified, use an IKEA milk frother to zip the ingredients together. Top with house-made marshmallows from Manuel Latruwe (available in a variety of rotating flavours like raspberry, peach, passionfruit and coconut, in packages of 12) and add a few drops of Bitarome extracts in flavours like hazelnut, maple, ginger, pistachio, or coconut (available at Cookbook Co. Cooks).
9. Eat Homemade Ramen or Pho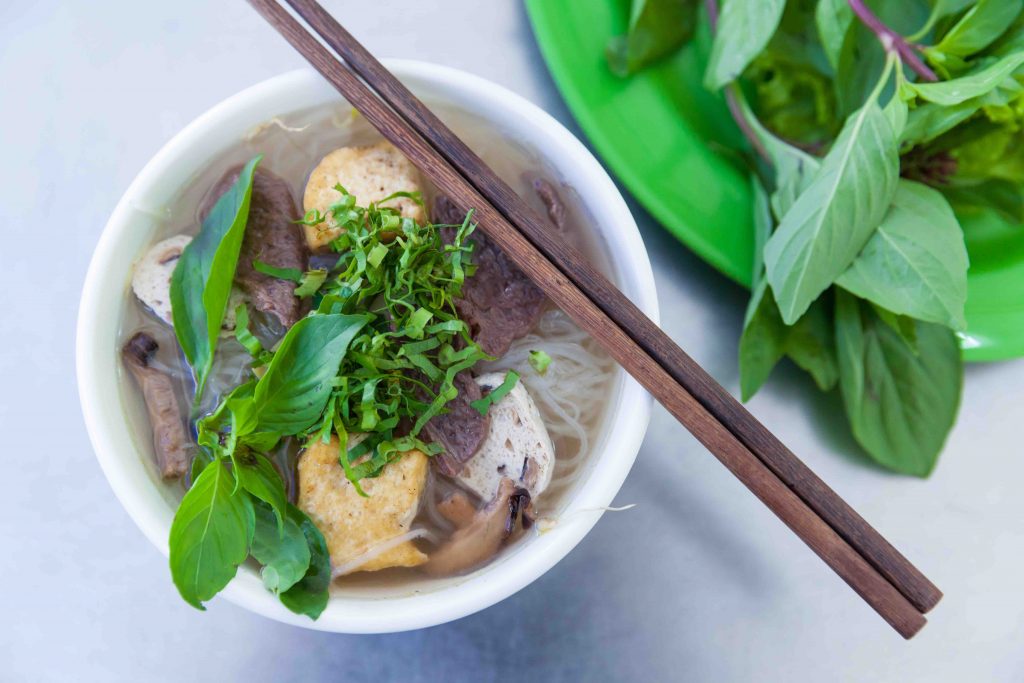 There are plenty of great restaurants serving noodles in town these days, but who are we kidding, it's -37°C with the windchill and we are not. going. anywhere. Instead, make your own cozy warm ramen at home with recipes from Bowl: Vegetarian Recipes for Ramen, Pho, Bibimbap, Dumplings, and Other One-Dish Meals by Lukas Volger The vegetarian broths are much easier and quicker than meat-based broths, so you'll have noodles warming your belly in record time. Get key ingredients like fresh ramen noodles, kombu, and furikake from T&T or A-Mart.
10. Attend the Banff Mountain Film Festival World Tour
Last but not least, watch other people doing adventurous and death-defying outdoor activities in frigid temperatures this January at the Banff Mountain Film Festival World Tour at U of C. Showtimes and tickets are here. Pro tip: Park at the Arts Parkade on campus, and stay indoors by following the +15 to Craigie Hall, then at ground level to the Reeve Theatre, on to your destination, the Rozsa Centre (you're welcome).
If you do feel like venturing outside, check out our guide to winter sports in and around Calgary.
Julya Hajnoczky