Men of Calgary. Think about the underwear you put on this morning. Are they running threadbare? Do they leave everything to the imagination? Would a potential partner yawn at the sight of them? If you answered yes to any of those questions, then Modern Apparel is your next must-shop destination.
This Beltline boutique features wall-to-wall designer underwear for the fashion-conscious man. Modern, which opened in December, is the result of owner Manuel Anastacio's eight years of intention to open an underwear-centric men's store. Along with his co-owner, Dan Marchand, Anastacio saw an area of men's fashion Calgarians could only access through online shops and decided to fill the niche.
Even if you've only picked up multi-packs of underwear, Modern Apparel will have something to fit your style. Styles range in coverage including the standard brief and boxer brief, but also include fashion jocks, bikinis and more. For the locally-minded shopper, the store offers its own label alongside a strong Canadian showing in brands such as Pump, Garcon Model, Saxx and MyPakage.
A word of advice: if you see something you like, be sure to pick it up. Many of the styles are a single run and may not be there on your next visit.
Here's what you'll see when you visit: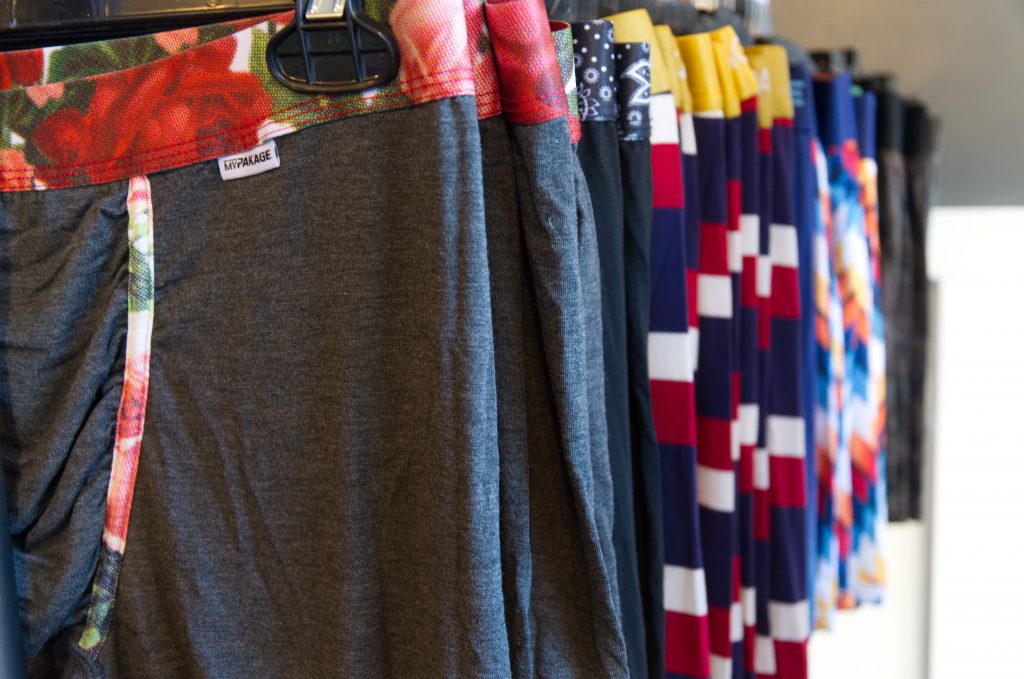 Modern Apparel is located at 1314 1 Str. SW; @modernapparelyyc
Text and photography by Fraser Tripp