Calgary is one of the best cities in Canada — in fact, it's one of the best cities in the world — and it's full of thousands of merry Maritimers who happily call it home. But there are times (holidays, St. Paddy's Day, weekends, weekdays) when it's damn near impossible to bid a true farewell to Nova Scotia and its briny ocean coast.
Luckily, you don't have to. Whether you're a displaced Bluenoser living in Calgary, or a landlubber looking to dip your toe in some Atlantic Canadian culture, this city has a lot to offer. And don't worry. You won't have to learn all the words to "Barrett's Privateers" — just the refrain will do.
Here are a few local suggestions for some classic East Coast comfort food.
Donair, Don't Care

A messy wrap of spicy meat and sweet sauce (it's all about the sauce), the donair's cult-like status is the stuff of Maritime lore. Haligonians dig their donairs so much they named it the official food of Halifax. Word on the street is Jimmy's A&A in the city's NW has Calgary's cure for your dire donair needs. Or, brave the long lines for the real deal Mighty Halifax Style Donair food truck. Bite, drip, wipe, repeat. Just don't call it a gyro.
Jimmy's A&A Deli, 1401 20 Ave. NW, jimmyscalgary.com
Mighty Halifax Style Donair, mightyhalifax.com
Pizza Corner
Any Nova Scotian worth their salt has heard of pizza corner. Originally a late night (early morning) hot spot for hungry patrons spilling into the streets after last call, this downtown landmark has evolved into a hub for Halifax's world-class street food. Calgary's own Blowers & Grafton is named after the infamous Halifax intersection and does its forbearer proud. Order the garlic fingers to start and drown each greasy sliver (and all your troubles) in sweet, sweet, donair sauce.
Blowers & Grafton, 709 Edmonton Tr. NE, blowersgrafton.com
Sociable!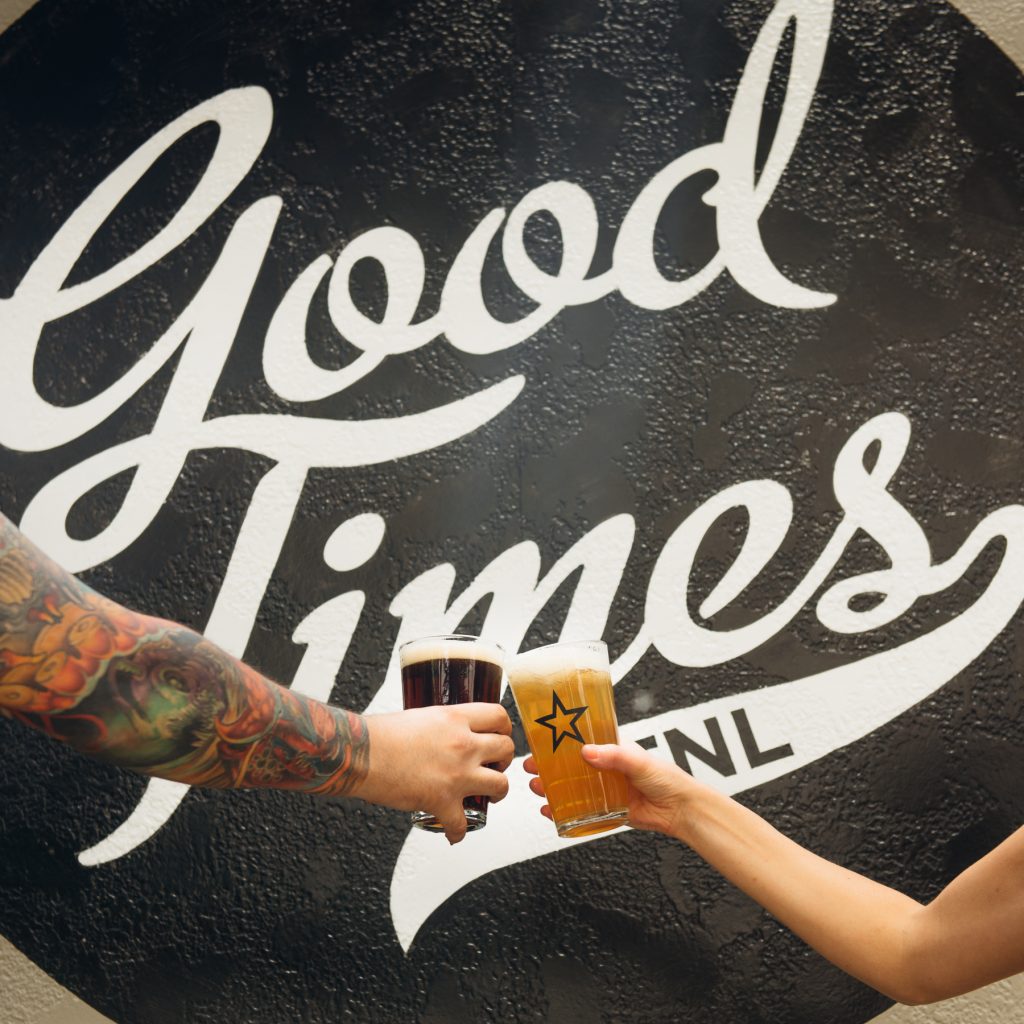 Calgary has access to some damn fine beer. Head down to National 8th to try one of the 60 craft beers, ciders and sodas on tap. (Better yet, pair it with their Friday special of Fish & Chips or happy hour oysters for $1.50 each all day Monday and Tuesday and 3 to 6 pm Wednesday to Sunday). Watch the merriment ensue.
National on 8th, 360, 225 8th Ave. SW (+30 Level, Scotia Centre), ntnl.ca
Scotian Style

Why not take a good thing, like a donair (can you sense a theme developing here?) and make it a great thing. Scotian Style Take Out in the city's NE takes your donair obsession to a whole new level with its donair egg roll. More of a traditionalist? Order the clam strips and chips or a Pictou County pizza with infamous Pictou County brown sauce. (Is it as good as the original? Investigate and report back.)
Scotian Style Take Out, 5268 Marlborough Dr. NE
Surf & Surf

Check the overhead of any cross-Canada flight from Halifax and you'll probably find a crate full of fresh crustaceans. (Yes, lobsters can be carry-ons.) Staying grounded? Visit Boyd's Lobster Shop on 14th St. SW for a huge selection of fresh and frozen seafood. Dig out your lobster pot (you do have a lobster pot, right?), and invite your neighbours over for a good, old-fashioned lobster boil. Don't forget the crackers and bibs.
Boyd's Lobster Shop, 1515 14 St. SW, boydslobstershop.ca
Kilts and Cabers
The Kilt & Caber Ale House may be deep in the city's southeast, but this Scottish-style pub would feel right at home on the cobblestone streets of Nova Scotia's most populated port city. Come for the Scotch list and Kilt Burger, stay for the live bands and caber-size pints. For a pub closer to downtown, duck into the Celtic Cellar (site of The Unicorn's Superpub) for a pint and some Brothers fried pepperoni.
Kilt & Caber Ale House, 53 High Street SE, kiltandcaber.com
Celtic Cellar, 223 8 Ave. SW, superpub.ca
Hair of the Dog
There's something poetic about a plate of ham and eggs. James Joyce Authentic Irish Pub serves breakfast on Saturdays and Sundays, the perfect early morning anecdote to your late night shenanigans. Sip some coffee, sop up your bread pudding with some sweet Chantilly cream, and await your epiphany.
James Joyce Authentic Irish Pub, 114 8 Ave. SW, jamesjoycepub.com
Is BBQ more your thing? Check out our Smokehouse Roundup.
By Shannon Cleary