Canada is celebrating its sesquicentennial anniversary and our intern, Michelle, couldn't help but jump on the 150 train, literally. Over 30 days she travelled the country coast to coast with Via Rail's 150 Youth Pass, so she could report back to Vern with the absolute best things to do in Canada. The first few days took her way out east to experience the Maritimes — here's what she thought.
Halifax, Nova Scotia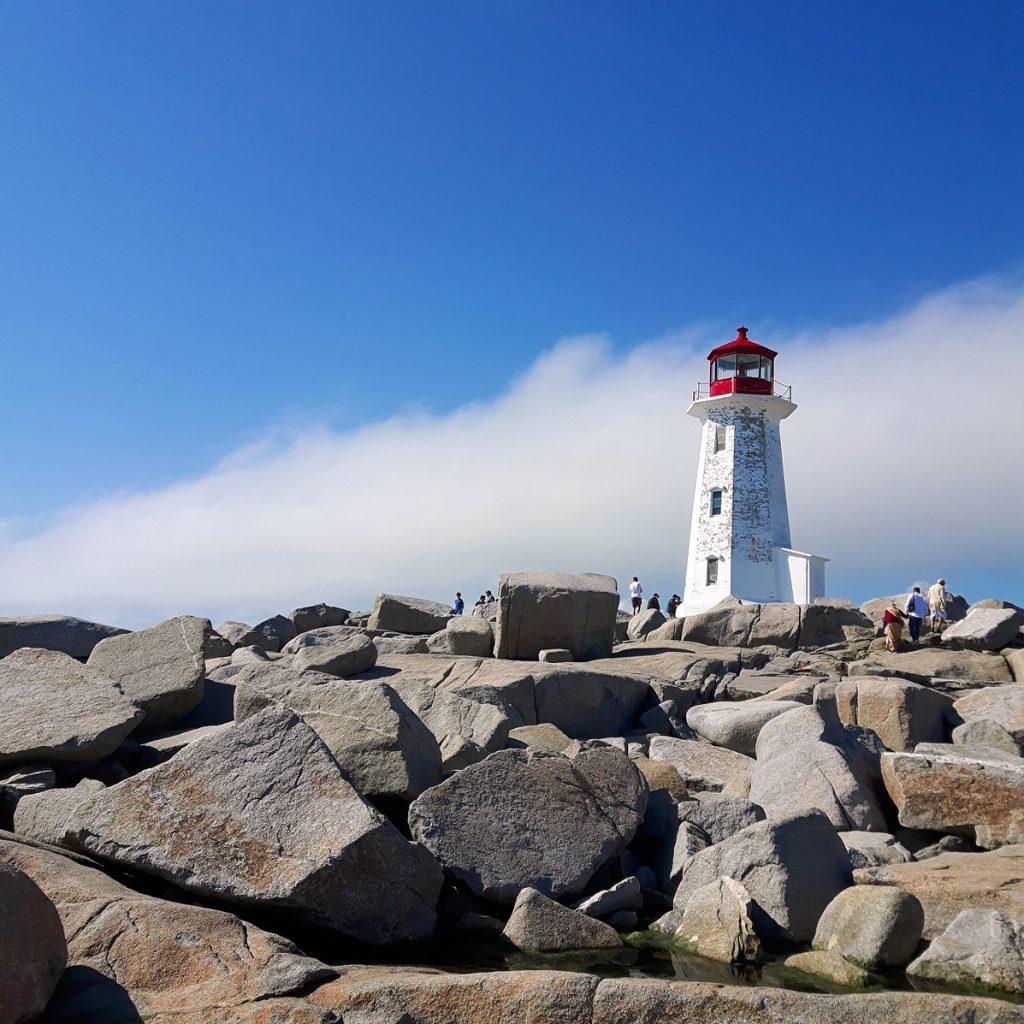 My trip began with a red eye flight to Halifax, which I landed at 6 am. This was my very first experience in the Maritimes, so I was ready to see it all. First mission in Hali: head down to the water. Being from Calgary, I don't see much of the ocean, but you don't understand how much I love it. I ended up spending at least an hour or two on the harbour walk everyday.
Halifax has a lot to do and there's something for everyone, so get ready for some serious walking. Hit popular food spots like The Bicycle Thief or Two Doors Down (Seafood Chowder or bust- it's probably the freshest you'll ever taste). More of a high-end drinks than high-end food person? The brewing industry here is booming in recent years, and spots such as Good Robot and North Brewing Co. will be exactly what you're looking for. If you just want some entertainment and a good ol' Keith's, The Lower Deck is famous amongst locals for the place to go every Sunday for live music.
Make sure to see The Canadian Museum of Immigration at Pier 21 and the Citadel if you aren't here for long. If you have some time to kill, don't miss out on the surrounding lighthouse towns like Peggy's Cove and Lunenburg. Dartmouth is only a hop and a skip away with a quick ferry ride right across the harbour ($2.50 round trip), so if you're wanting to give your eyes a refresher, head over here for the afternoon and grab a coffee and enormous cookie at Two If By Sea, some local beer from Battery Park or some maritime inspired eats at The Canteen. If all else fails, get some garlic fingers and a donair — Halifax classics.
Moncton, New Brunswick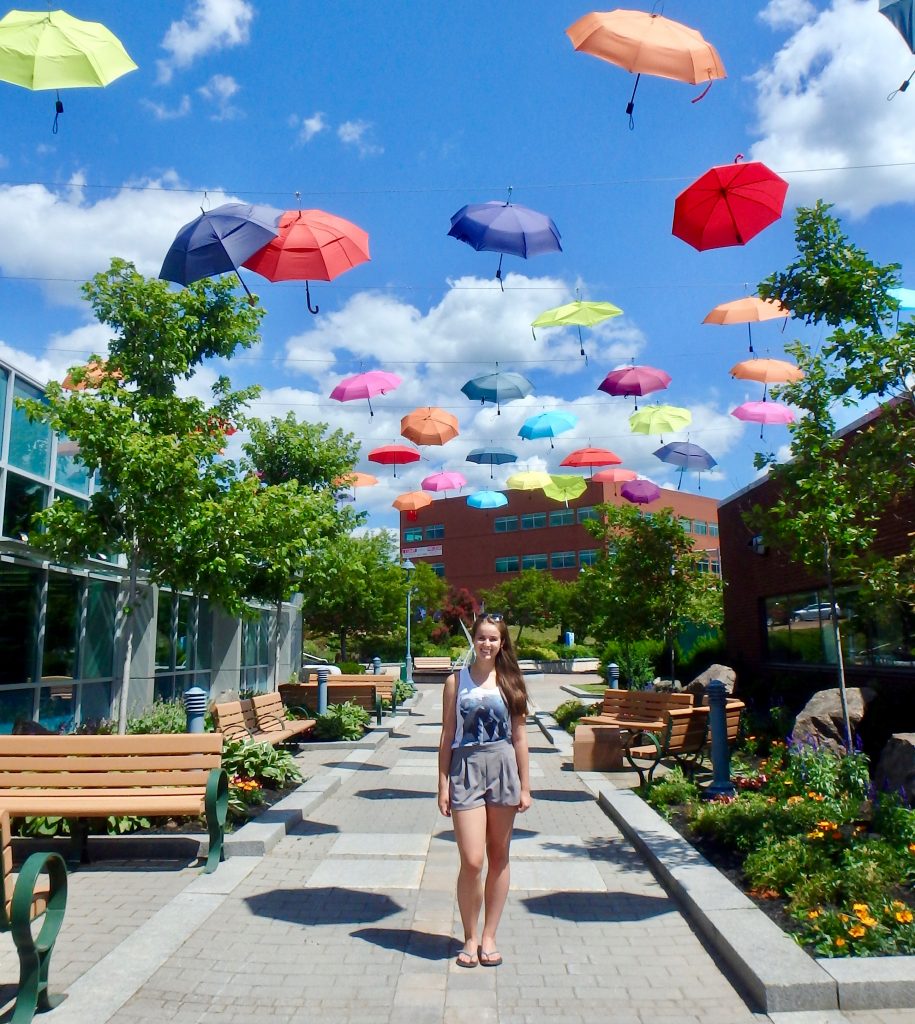 My first train ride took me to Moncton. This is a little town that almost no one I know has heard of, but that I ended up really liking. Don't be fooled, the town feels tiny, but it definitely has some stuff going for it.
For one, you're less than half an hour away from one of the coolest natural phenomenon in Canada: Hopewell Rocks, where you can experience one of the world's most insane tides that are brought to us by the Bay of Fundy (should be changed to Bay of Chocolate Milk cause that is actually what it looks like). High tide will get you an amazing kayaking experience around "floating rocks," low tide lets you explore the ocean flower with the now completely uncovered formations, called the Flowerpot Rocks, towering up to 21 meters above you.
Besides that, you can hunt for murals since the town holds a festival every year and commissions artists to come paint them on the buildings; at this point, they are edging on 30 murals and you can find a map of where they are or just get out and start looking. The biggest surprise was that the food scene actually has quite a bit going on. In this small town, you'll find a laundromat converted into an espresso and craft beer bar (Laundromat Expresso Bar), a hip little brewery with tasty pub grub (Pumphouse Brewery) and even wine flights (Third Glass). If you have time to spare, nearby Shediac has some amazing lobster rolls at the Golden Fry and you can swim in the warmest salt water in all of Canada at Parlee Beach. Once you're here you'll also have to take an obligatory Giant Lobster picture — sorry.
Charlottetown, PEI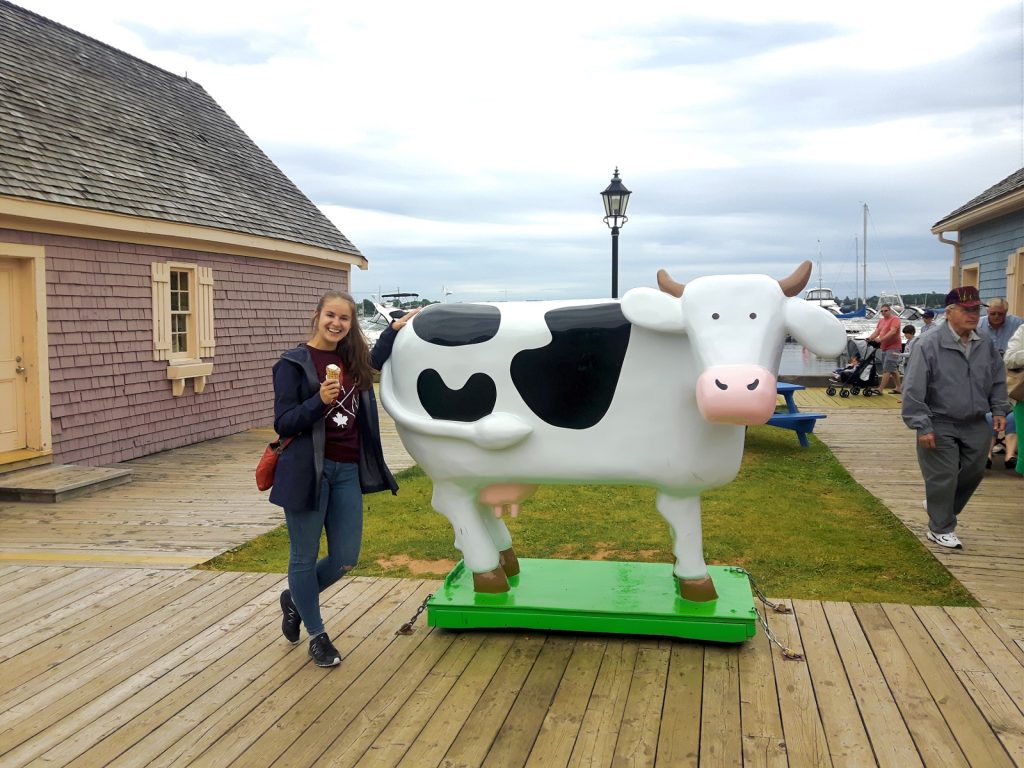 Prince Edward Island is only a stone's throw from the town of Moncton, so it's worth it to take a trip for the day, or even a few if you can. I did the day trip and got to experience the culture of a whole new province. Charlottetown was great to visit but did feel quite small. I'm not sure if it's true, and I know it has some less touristy outskirts, but I truly felt like I could walk across the whole thing in 5 minutes.
The biggest attraction here might just be one of my favourite summer treats, ice cream. Cow's Ice Cream in PEI was rated the best ice cream in the world, and with their unique flavours and creamy texture, it's no surprise.
If there is one other thing that you have to do when in PEI, it's run around on a red beach. There's many around PEI, but the most famous is in Cavendish (town, not fries). The rolling hills, the endless ocean, the reddish sand, and the very red rocks make for one of the coolest photo spots I've ever seen. Cavendish is also home to all things Anne of Green Gables, so keep an eye out for cool stops on the way here.
Stay tuned for next week's installment, where Michelle tries all the food in Eastern Canada (spoiler: it's delicious). Follow her adventures on @Intern150 on Instagram.