The elegant, precise nature of Brodie Sun Walk's hand lettering defies your assumptions of a typical 19-year-old. But Brodie Sun Walk isn't typical. He's a self-taught hand lettering and calligraphy artist from Siksika Nation whose #typesire (typography+inspiration) has been flooding the Instragam feeds of those in the know. He recently helped re-brand Siksika Media, the media arm for Canada's second-largest reserve, and he and his four Sun Walk brothers created a T-shirt line featuring the Blackfoot slang Guh. It means yeah.
And yeah, you should pay attention.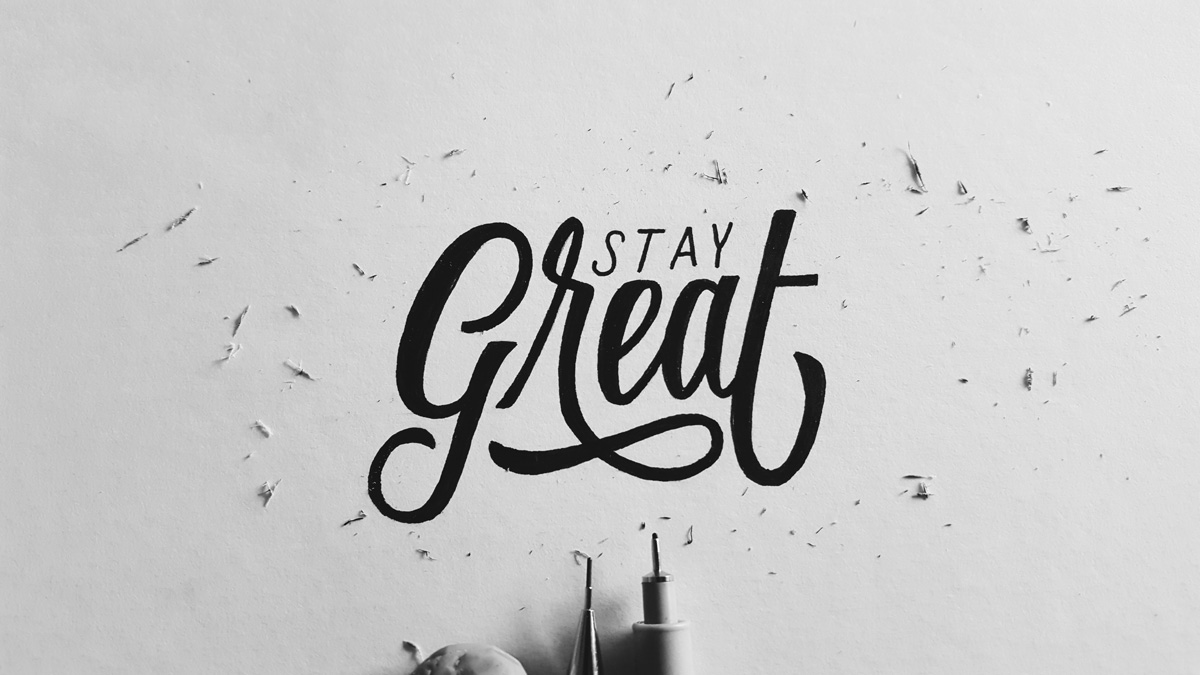 How did you get started?
All of my brothers are really artistic. One of my brothers started doing graffiti, script, stuff like that. When I saw that, I was amazed by it. That was six years ago.
How did you teach yourself lettering?
I started following Instagram pages of people who do the type of stuff I do. Seeing their feeds daily really inspired me.
How much time does it take for one word?
Depends. There are certain letters I can write really well, and there are certain letters, not so well. [laughs] If it's a long word, I could spend 20 minutes on it. It just depends on how I want it to flow.
What letters are harder?
X, Z.
Is there any word you wouldn't do?
No.
What are your favourite tools?
I really like to use Crayola markers. The nib isn't too flexible, but it has some flex to it. I can use them to make thick or thin strokes in my brush calligraphy. I also use other brush markers and just your basic pencil and pen.
Do you feel more creative when you're alone, or when people surround you?
When I'm alone.
How did your T-shirt line get started?
About the time I was getting into hand lettering, I thought, this would look cool on a T-shirt. My brothers and I started thinking we should do T-shirt designs for our community on our reserve. We wanted something that connected to our people.
What does the word "Guh" mean?
It's not a real word in Blackfoot language. It's more like a saying. Like, "Yeah." It's an expression of agreement.
What is it like when you see people wearing your design?
It makes us so proud. Like, "We made that, basically by hand." It pushes us to get more stuff out there.
Follow Brodie Sun Walk on Instagram @brodie.sunwalk
Here are some examples of Brodie's work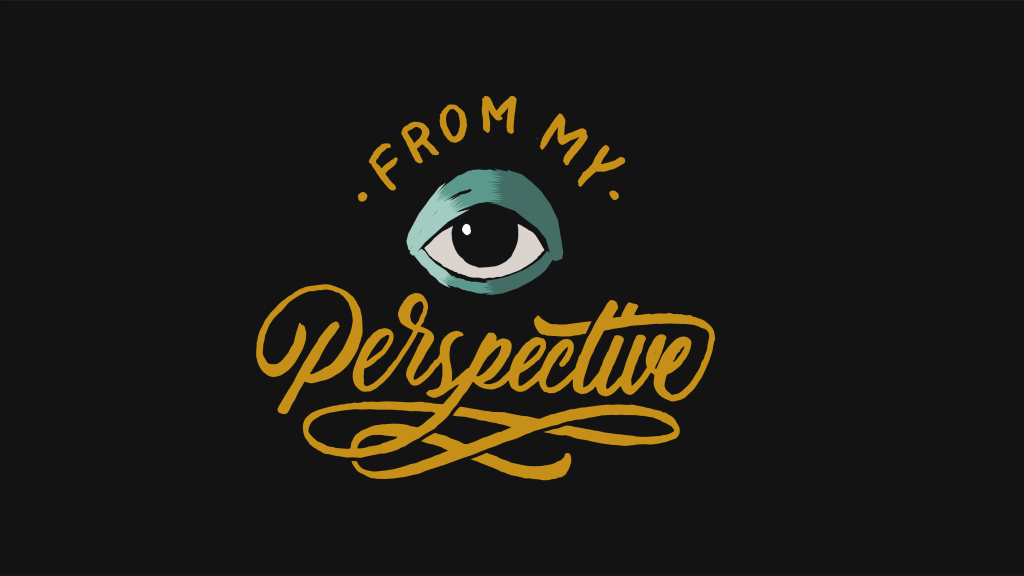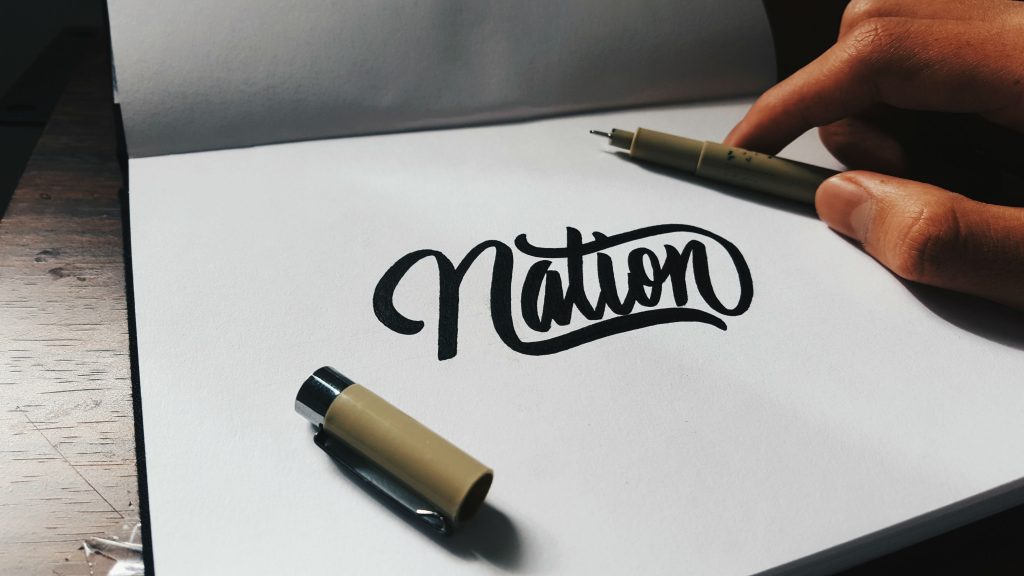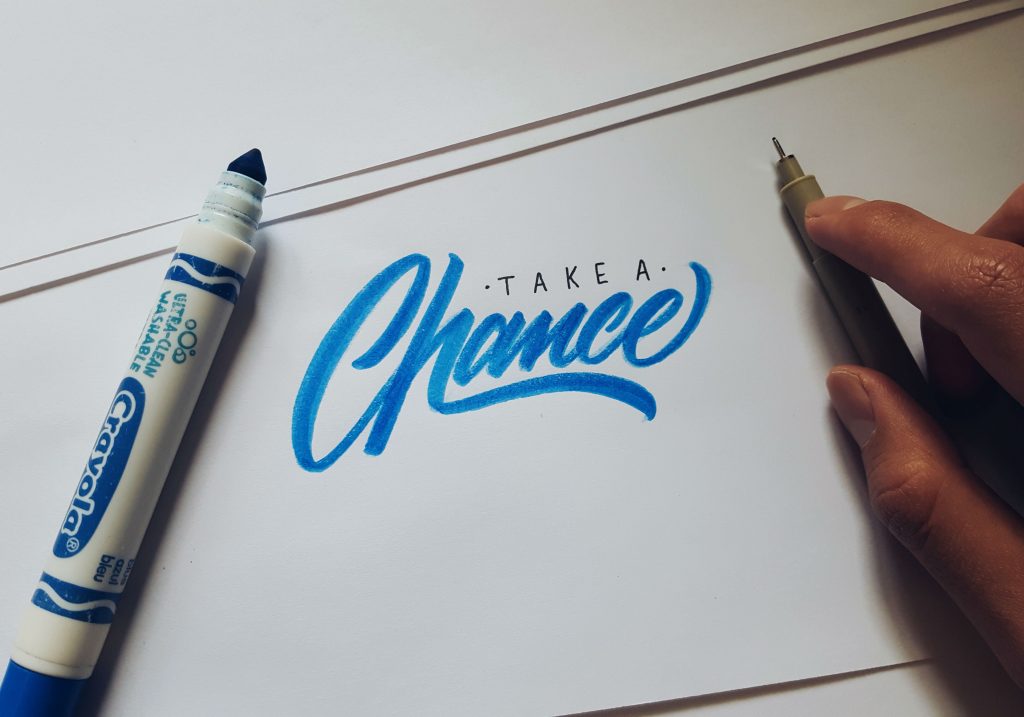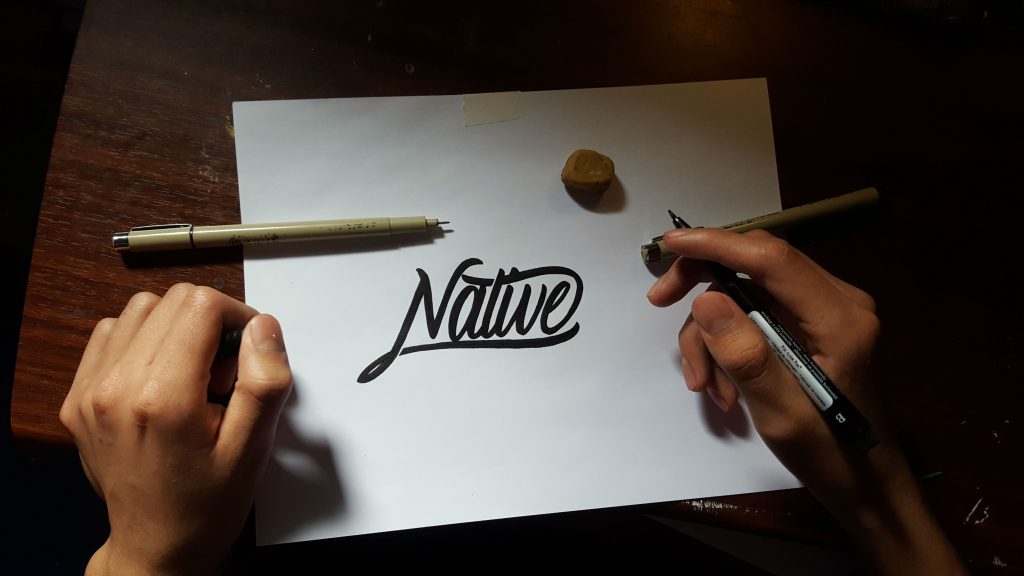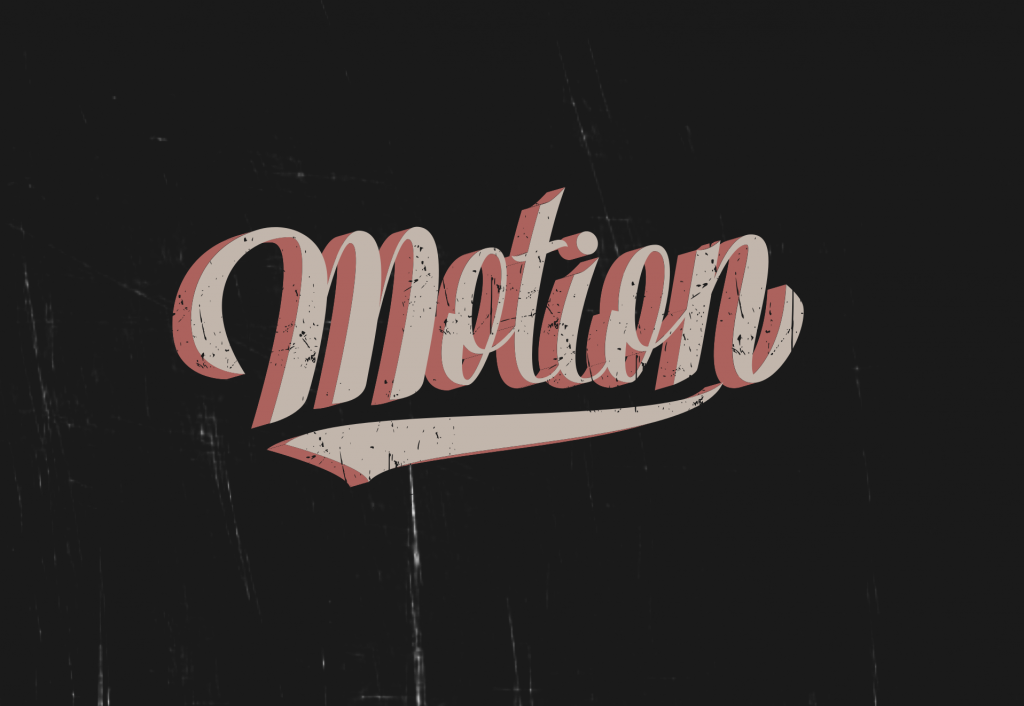 By Shannon Cleary; portrait of Brodie by Trevor Solway