Calgary is a hub of burgeoning creativity, with a tenacious, entrepreneurial spirit. It's infectious to anyone who spends time in our beautiful city. Among the many up-and-coming makers calling YYC home, three women stand out for the outstanding fashion design talent. In the second installment of our three-part series, meet TALEE.
TALEE Is What Your Ears Need Now
In October 2010, Lorraine Lee's life was irrevocably changed when her father, Shen, had a heart attack.
On route to the hospital, Shen died for six minutes.
Upon waking up out of a five-day coma, Shen's family discovered that lack of oxygen to his brain during those six minutes had caused short-term memory loss.
"It was like a punch in the face," says Lorraine. "Something happened that we never thought might happen."
Lorraine, her sister Sara, and her mother Jennifer, worked together to create ways of improving Shen's memory. An avid boat enthusiast, many of Shen's memories are tied up in spending the day out on the ocean. Originally from Kota Kinabalu, Malaysia, Lorraine and her family were active members of their local yacht club.
Design as a Healing Process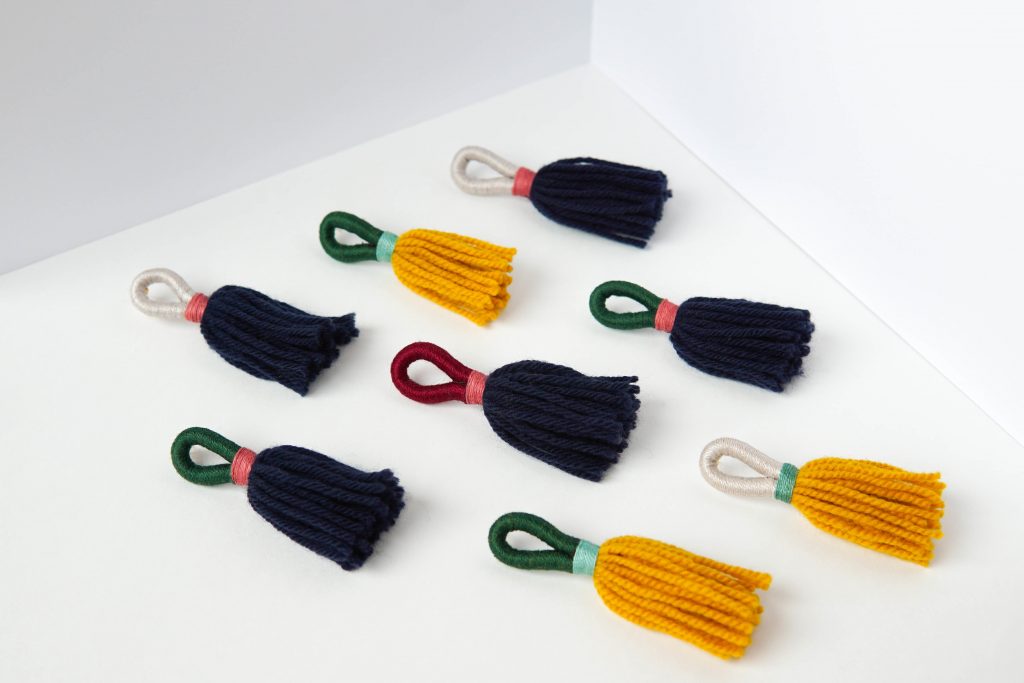 Reminding Shen of his identity and passion for boating has become an integral part of helping the Lee family heal.
"Sometimes we like having that father figure again," says Lorraine. "So we go up to him and say, 'Dad, teach us how to tie ropes,' even though we already know how."
While tying knots aids Shen's healing process, likewise, working with her hands aids Lorraine's.
After moving to Calgary with her sister nearly five years ago, Lorraine attended the U of C, graduating in December with a Bachelor of Fine Arts and a minor in architecture.
In June, Lorraine's parents paid a visit for her convocation. During which, she spent time knot tying with her father. The leftover ropes became Lorraine's first designs.
With creations inspired by memories and the flora and fauna of Malaysia, Lorraine originally did not intend to sell her pieces until they caught the eye of Kara Chomistek and Jessie Li of PARK — Promoting Artists, Redefining Kulture — during a project Lorraine was assisting with.
In two weeks, with the support of PARK, Lorraine was ready to launch her line at the Edmonton PARKSHOP in August. She titled her company, TALEE, meaning "rope" in Bahasa Malaysia.
At the end of September, her work will be appearing at the PARKLUXE market.
"The story is what inspires me to do what I do," says Lorraine. "I don't know where this is going to go, but as long as I enjoy making—and people enjoy wearing my work — that is the most important thing to me."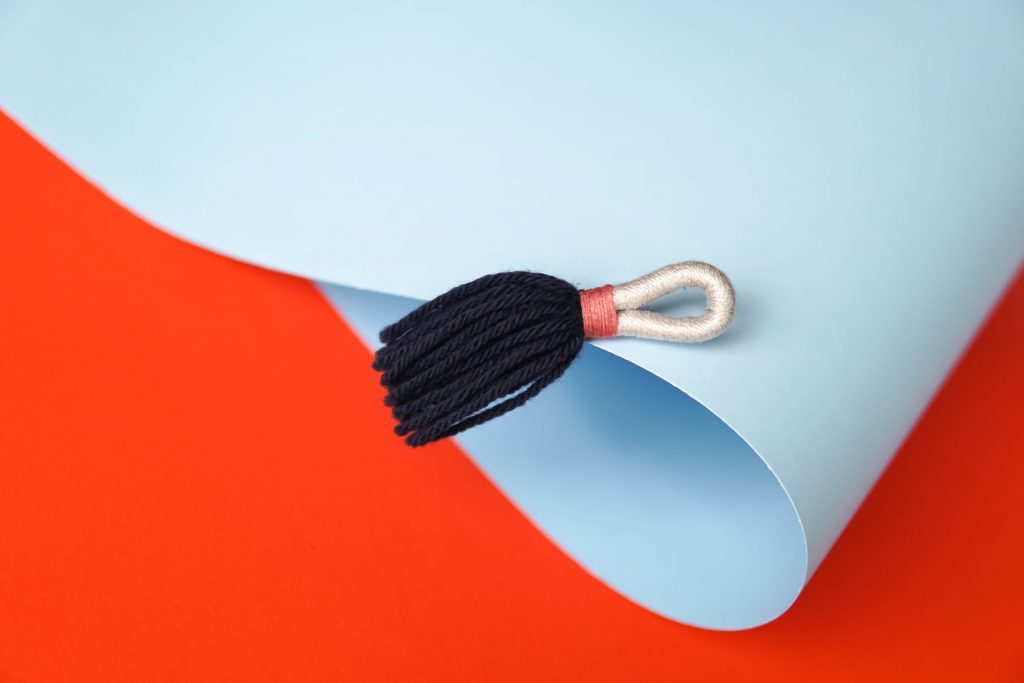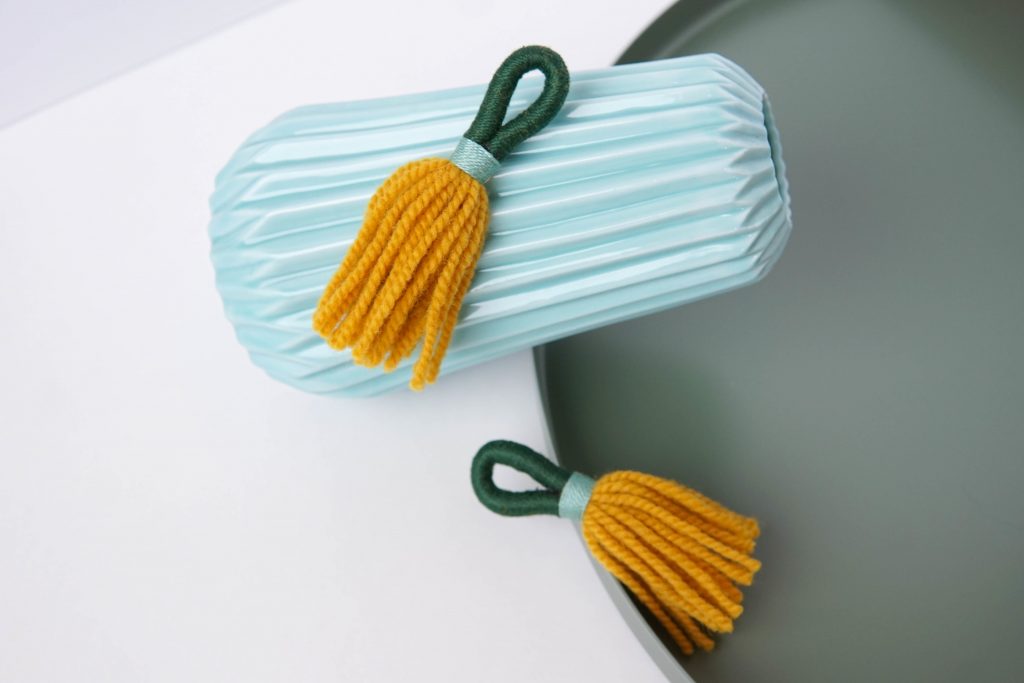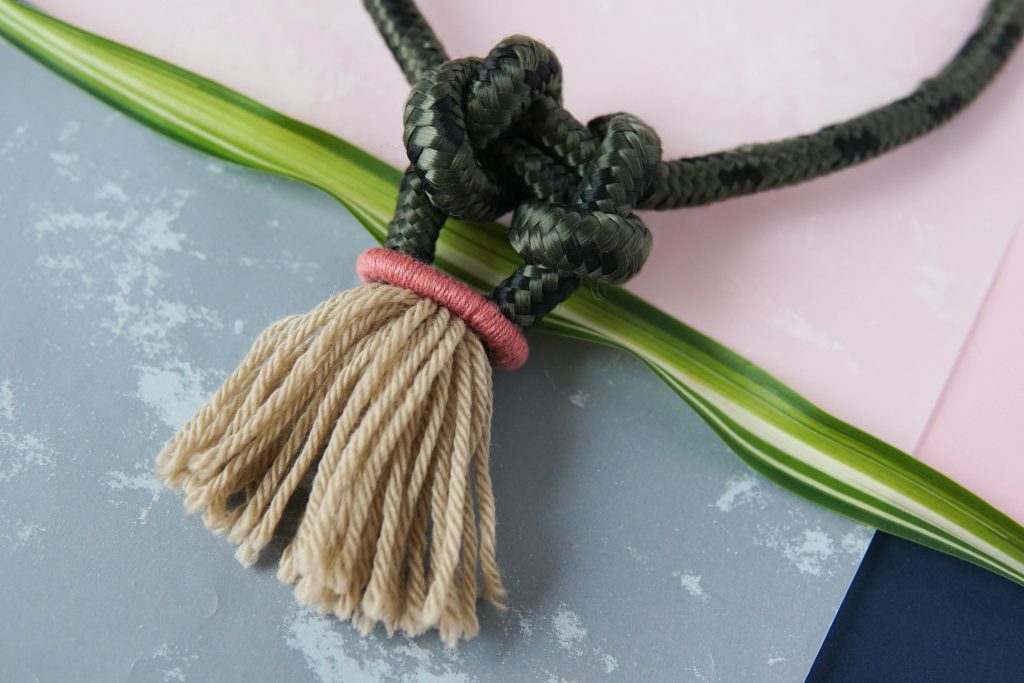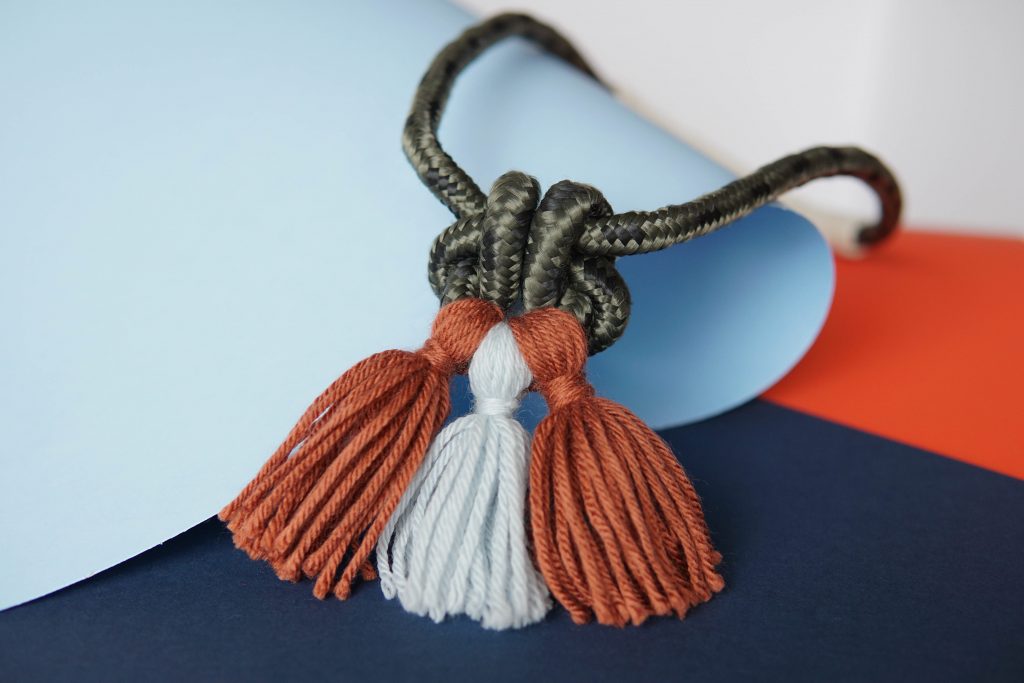 talee.bigcartel.com, @taleestudio
All photos by Katrina Ramsvik of RAMSVIK KREATIV, www.katrina-ramsvik.com, @ramsvikreativ
Check out the first part in this series, where we take a closer look at Parts + Labor.
By Sarah Comber