With Brewery and the Beast, Calgary's annual festival of meat showcasing producers from BC and Alberta, set to take place this weekend, it got us to thinking about our favorite summertime combo: barbecue and beer.
We caught up with PJ Richards of Phillips Brewing & Malting Co. to give us a low-down on how to pair beer with everything from potato salad to saucy ribs to dessert, including what he can't wait to eat with Beast Brew, Phillips' special release for the culinary event.
What type of beer works well with smoky flavours? Why?
Beer and smoky flavors work well together, so much so that some beers even add smoky flavors right in them. However one of my favorite ways to accentuate smoky flavors in food is to find a brew with a good malt base that has some sweetness and deep flavors like a porter or a malty ale. Something like our Blue Buck Ale that has a nice malty base but also crisp northwest hop characteristics will really allow the smoky flavors of the food to be brought out to the front.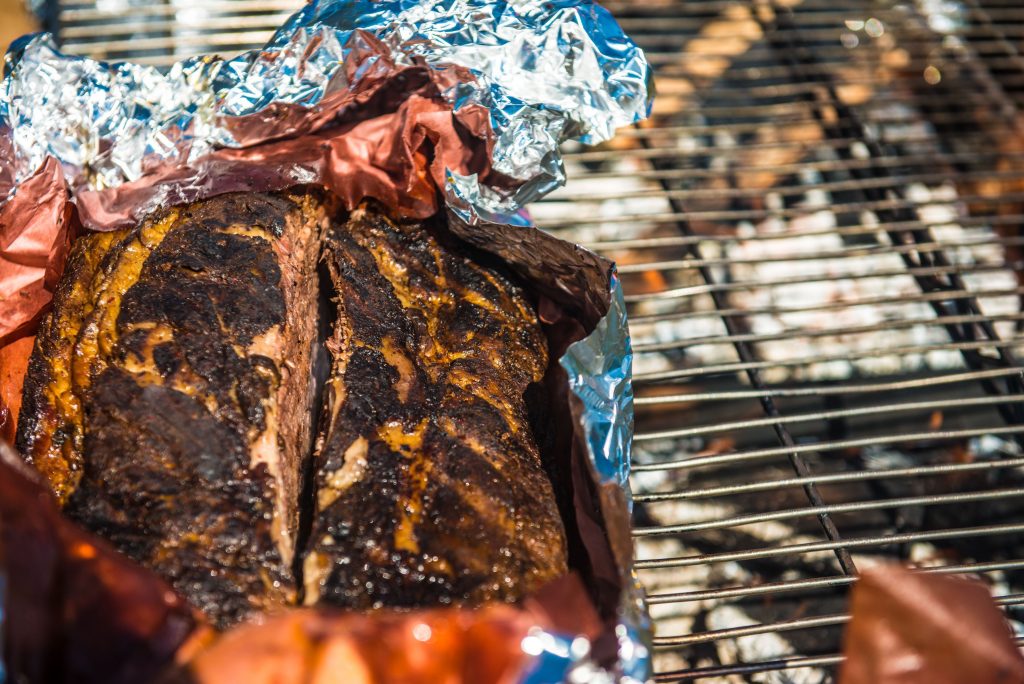 What type of beer works well with rich dishes, like calorie-packed burgers or ribs and potato salad?
An IPA is my go to for a rich dish like a calorie-packed burger. A classic pairing is a hoppy IPA such as our Hop Circle and blue cheese. The bitterness of the IPA cuts right through the richness of the blue cheese. This is true with other rich dishes as well. A burger with blue cheese and a Hop Circle, anyone?
What should someone look for when pairing beer with spicy barbecue — stuff with a kick?
When pairing a beer to food with a spicy kick a brew that showcases malts and hops like a pale ale works great. The key is to stay away from any brews that are too sweet as they can overpower the flavors of the food. Our Short Wave West Coast Pale Ale is a great option to enjoy with spicy food. There is a great malt base along with just the right amount of hoppy bitterness. The bitter hop flavours will actually accentuate the spice in the food and let it really shine but the crisp malt base helps to still keep it refreshing.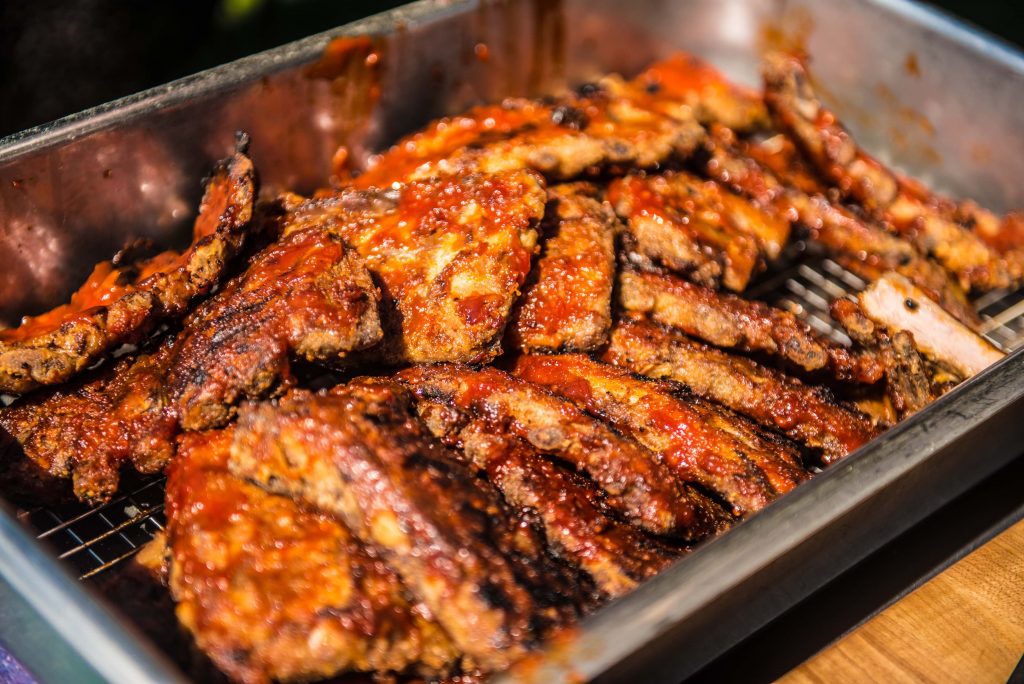 Do any beers pair well with sweeter barbecue sauces and desserts?
A nice complimentary option for sweeter dishes are beers that also have some sweet components to them. When using a sweeter barbecue sauce, a couple great beer pairing options are our Raspberry Wheat Ale or our Solaris White Peach Ale. Not only do the nice bright fruit aromas and flavors pair great but they are incredibly refreshing on a hot summer day. Grilling fruit is a fantastic addition to barbecue meals, so why not also add a little of the fruit freshness in your glass. Both Raspberry Wheat Ale and Solaris White Peach Ale are also a little lighter on the pallet and finish slightly dry which is nice when you are enjoying a heavy rich barbecue sauce or dessert.
In your opinion, what's the ultimate summer BBQ food and beer pairing?
Summer barbecuing and beer is an ultimate pairing in itself. Even though the burger-and-a-beer combo is always a crowd pleaser, I think I would have to lean towards barbecue chicken and a nice crisp refreshing Pilsner. The beauty of barbecue chicken is that there are so many amazing variations, from beer-can chicken to nice smoky barbecue wings. The clean, crisp and bright flavors of our Phillips Craft Made Pilsner is an excellent choice to pair with many barbecue chicken variations. It also is available in cans so not only can it pair with the final product it can be a great choice to cook those beer-can chickens with as well.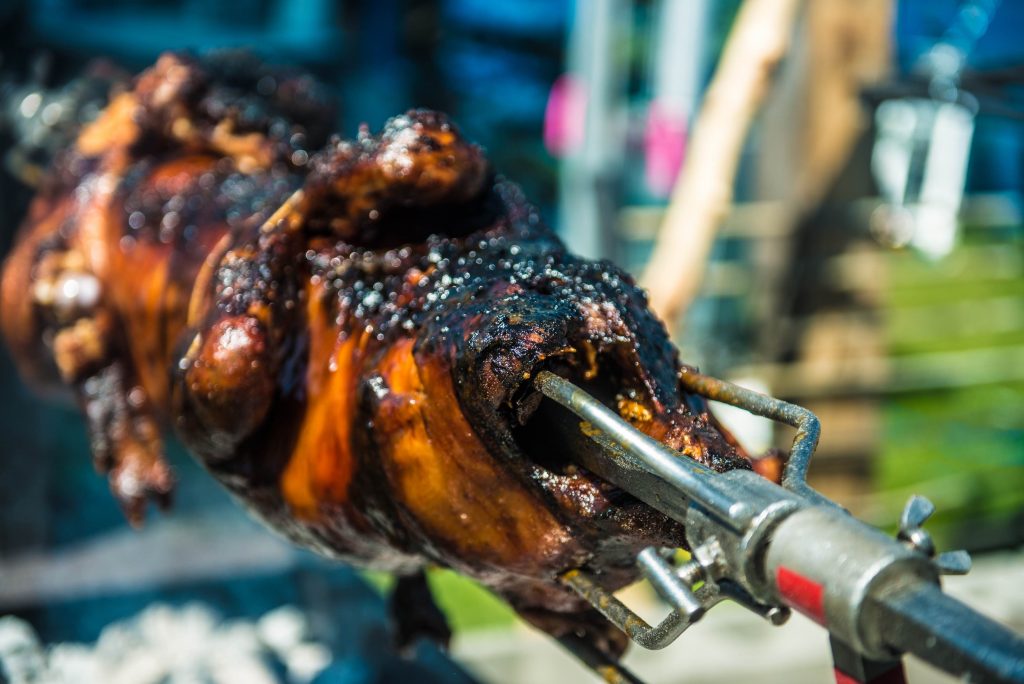 What are you looking for when you create an all-around craft beer for summer barbecuing?
As you can tell, it is a tough task to create an all-around craft beer for summer barbecuing because there are so many great pairing options for different styles of food. However, I feel a well done pale ale can do the trick. This style of beer has a great malt base that works well with smoky barbecue flavors but also has the hoppy bitterness that can work with rich dishes and spicy foods. The best part is that a pale ale is still refreshing and that is a huge component when looking for something to enjoy on a hot summer day!
Which food are you most excited to drink Beast Brew with at Brewery and the Beast this year?
Beast Brew is a nice crisp refreshing beer that features a clean malty body that finishes slightly dry. I am really looking forward to pairing the Beast Brew characteristics with any bratwurst or sausage options. The clean crispness of the beer will help cut through some of the fatty richness of a sausage that will really allow the spices and flavors used to come forward. If there is any kick of spiciness in the sausage that will be an added bonus. The malty body balanced with the crisp and somewhat dry finish in Beast Brew will work great at bringing out and showcasing the spice.