At first glance, Tokyo Smoke appears to be a normal Beltline coffee shop pulling espresso and serving lattes. On second glance, you might make note of the potted plants decorating the space, the selection of candles and incense displayed purposefully, or the shelf of beautiful copper-based coffee mugs.
While waiting for your cappuccino, you might be drawn into the space a little deeper, examining the shelves a little closer and realize this new café is a lot more than first looks give away and, if you aren't running for the hills, then Tokyo Smoke has done its job.
According to Josh Lyon, Tokyo Smoke's head of marketing and partnerships, the ultimate goal of the space is cannabis normalization. Lyon says they've achieved a common language with the cannabis community through a sense of design in the space and a familiarity in the setting. "People live highly curated lives, they're aware of what they're buying, where they're going, what they're putting into their body — whatever that may be," he says. "We approach the design and aesthetic of Tokyo Smoke with that in mind."
And, with cannabis legalization on the horizon, we thought you might want to check out four cannabis accessories from Tokyo Smoke that won't have you feel like you need a poster for "Dark Side of the Moon" to match.
Castor Voong Bong ($335)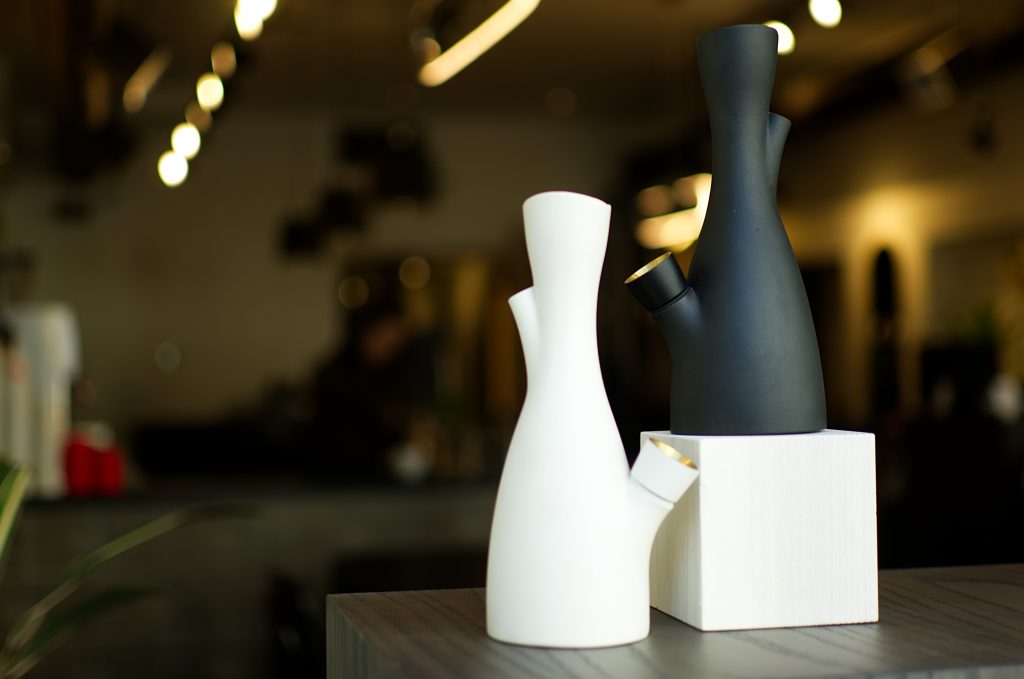 This design-minded bong from Castor Voong is setting new standards for the aesthetic of pot paraphernalia. These black and white porcelain bongs are also discrete, doubling as a flower vase when they're not packed with "flower."
Boy Smells Candle ($48)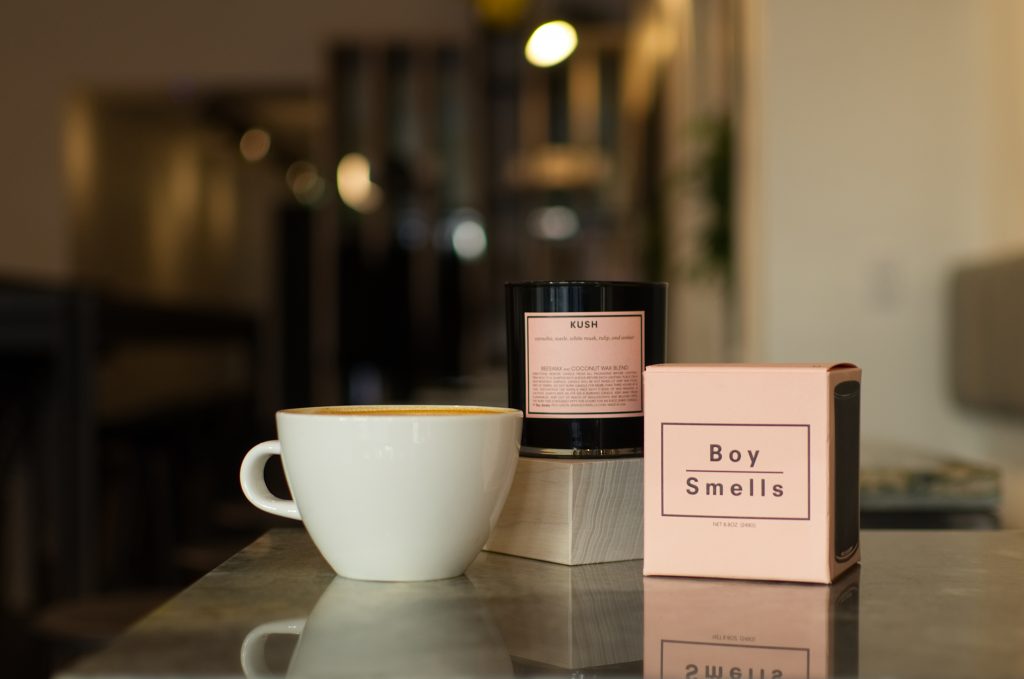 Part of the original Boy Smells line, the Kush candle combines notes of cannabis, suede, white musk, tulip and amber for an earthy but subtle scent.
Poppins and Poppins Mini Stash Bag ($370 or $100)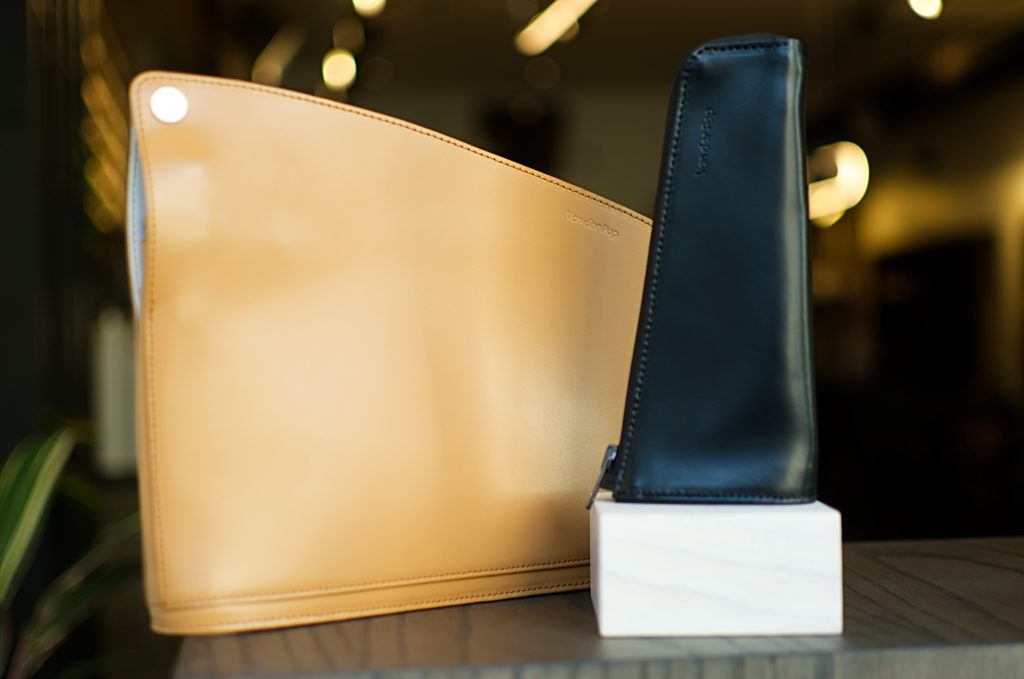 A cheeky nod to Mary Poppins and her magical bag of treats, these stash bags are equipped with an odor-concealing waterproof zipper and a three-digit and keyed lock to keep your medicine safe until its ready to go down. Made in Italy with genuine Italian leather and a faux leather lining (easy cleanup), the Poppins moonlights a chic clutch.
LEVO Oil Infuser ($275)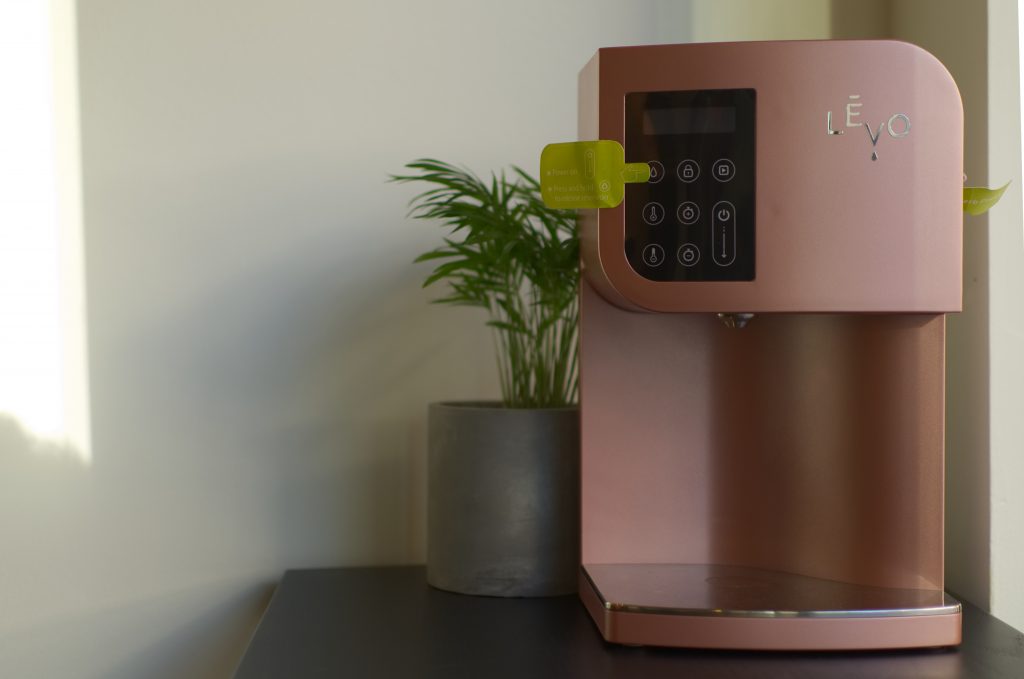 Bakers who loves to get baked (couldn't resist) will love the LEVO Oil Infuser. The first device of its kind, the LEVO makes infusing butter or oil for edible preparation simple, consistent and discreet. Right at home next to your espresso machine, this device gives you control over the strength of your baking.
Tokyo Smoke, 1205 1 St. SW, ca.tokyosmoke.com
Words and photos by Fraser Tripp