Fashion, art and culture combine once again for the 2019 PARKLUXE fashion show. Returning to Brookfield Place on September 28th, PARKLUXE 2019 Presented by Downtown Calgary is a night of luxury that celebrates Canada's most sought-after premier designers and artists.
Featuring new and established designers, PARKLUXE has redefined the cultural landscape in Western Canada for over a decade and offers guests the opportunity to support Canadian talent on a global scale.
PARKLUXE is your chance to get dressed up, hit the town and experience a night of fashion and style like none other. Here are the Top 5 Things We're Looking Forward to at PARKLUXE 2019
Local Designers
The obvious highlight of the night is fashion both on and off the runway. This year, PARKLUXE will feature fall/winter 2019 collections from designers across Canada, including headlining designer UNTTLD from Montreal. You'll also get to see new collections from local designers, including  Adesso Man (Calgary), Nonie (Calgary), Paul Hardy (Calgary), and Lauren Bagliore (New York/Calgary). PARKLUXE will be announcing more designers soon in partnership with the Government of Quebec.
The PARKLUXE Market
Pro-tip: don't forget your wallet. From 6:30 pm to 11:30 pm, all PARKLUXE guests will have an exclusive shopping opportunity and a chance to support Canadian brands thanks to the market which will be open before, during and after the show that will include styles featured on the runway as well as plenty more from other local brands.
Dom Perignon Platinum VIP Experience
PARKLUXE is hosting a VIP dinner for Platinum ticket holders presented by Dom Perignon. This exclusive dinner will be held at Hawthorn Dining Room & Bar at Calgary's iconic Fairmont Palliser. This VIP experience features a 3-course, family-style dinner and champagne pairing. This VIP ticket also includes front-row reserved seating, complimentary beverage, hors d'oeuvres, VIP lounge access and a deluxe gift bag. Might we suggest making this an early Christmas present to yourself?
First Look at Fall Trends 
Attending PARKLUXE means you'll get an exclusive first look at 2019 fall trends from major downtown retailers including the CORE, Simons, Bankers Hall and more. And if private shopping wasn't enough, PARKLUXE is an incredible networking opportunity to chat with the city's most influential makers and shakers. Featured vendors include Anneke Forbes, Beyond Scarf, Fireflies For Lanterns, Indicity, Jennea Frischke, Kate Hewko, Lennard Taylor, Mada The Label, Tistange and Y Not Accessorize.
Supporting YYC's Arts and Culture Scene
As a socially conscious volunteer-run organization, PARK works to raise awareness and support the business of fashion amongst the new generation of Canadian designers and brands. Kara Chomistek and Jessie Li, the founders of PARK, produce a series of high-profile annual events across the prairies to mentor, support and market Canadian fashion designers and artists. By attending PARKLUXE, your ticket proceeds help enable the organization to inspire, educate and support creative entrepreneurs.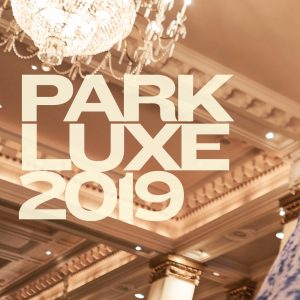 EVENT DETAILS:
Saturday, September 28
Location: Brookfield Place
Platinum Dinner: 5:30 pm
Opening Reception: 6:30 pm
Runway Show 1: 8:30 pm 
Opening Set Featuring:  Simons & The Core
Paul Hardy
Adesso
UNTTLD
Runway Show 2: 9:30 pm
Opening Set Featuring: Downtown Calgary Retailers
Quebec Designers – TBA
Nonie
Lauren Bagliore
PARK Pop-Up Shops available throughout the evening
Purchase your PARKLUXE ticket here
Find out how PARK C0-Founder, Kara Chomistek Gets It Done