As Kyla Zeniuk wraps up her undergrad and embarks on a career, she takes us on a fashionable tour of her favourite Calgary haunts and in doing so celebrates the last few days of summer style.
The 23-year-old public relations coordinator at Anstice Communications keeps it simple. Her style seamlessly incorporates classic basics, distressed denim, high-waisted silhouettes and oversized tops to create an aesthetic that is both sophisticated and effortless. "I would say my style is pretty simple and understated, but chic and pretty at the same time," says Zeniuk. "I often will put on a watch, necklace or accessory and I look in the mirror and I am just like, 'It's too much. I need to simplify it.'"
Likewise, Zeniuk's Bankview apartment is a tastefully decorated oasis of calm. Bright light shines in from wide windows, facing out onto a street with a stunning view of the city, while shelves sporting succulents and books such as It by Alexa Chung and Style by Lauren Conrad rest next to a stunning fireplace. "I love the light in my apartment," Zeniuk says, noting she has lived in the apartment for two years. "I feel like it is my happy place. This is the first apartment that I have lived in where I have really been able to make it mine, so I feel like I am kind of always changing it and bringing in new things."
Working with an all-female staff at Anstice has also been an inspiring experience for Zeniuk. "That has become a huge part of what I love about my job. Obviously, I love the work, but I also love the people I work with," says Zeniuk. "I consider myself to have an army of really strong female role models around me."
Kyla Zeniuk's Bankview Apartment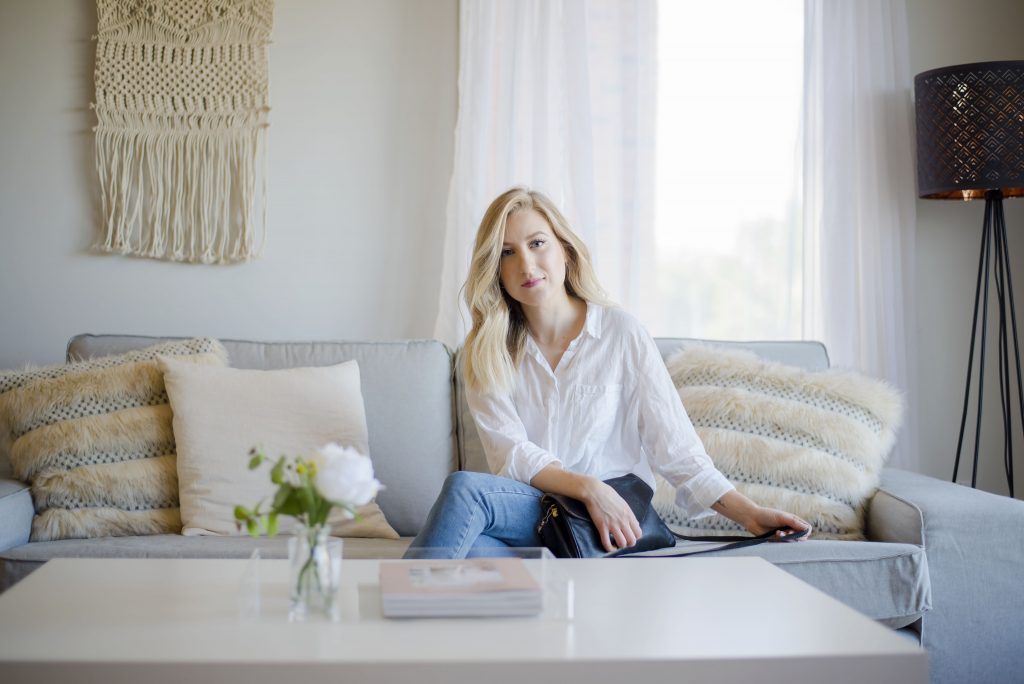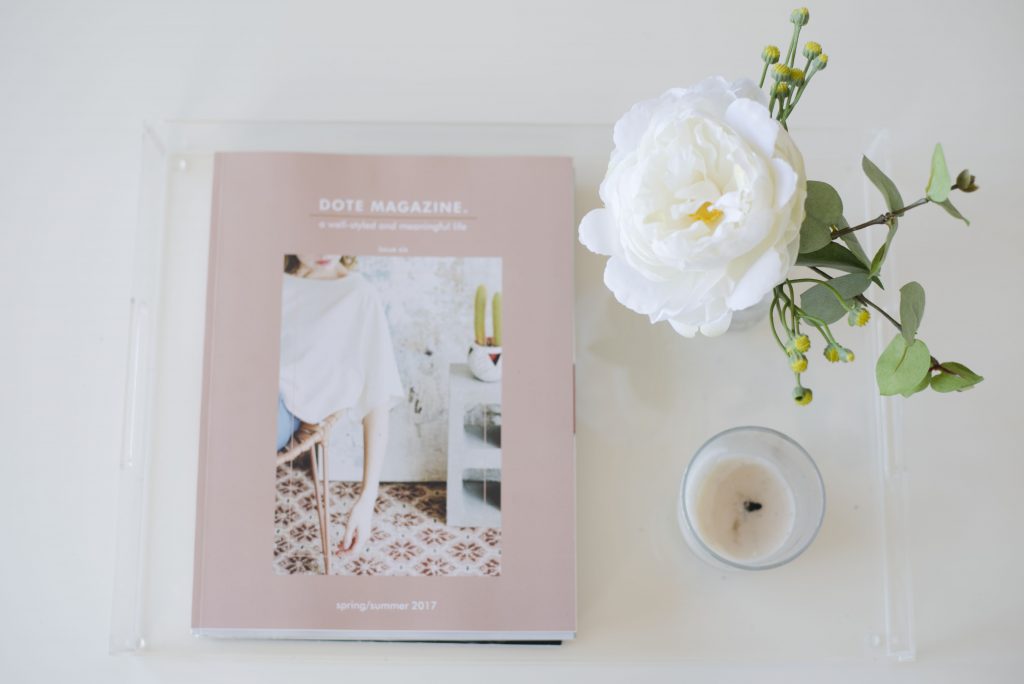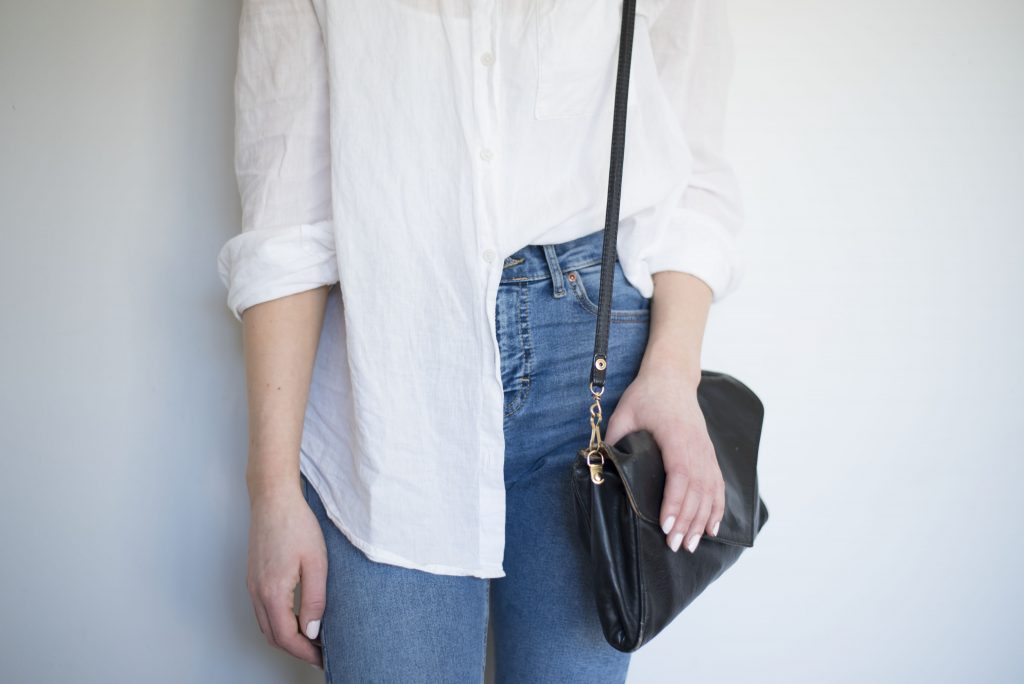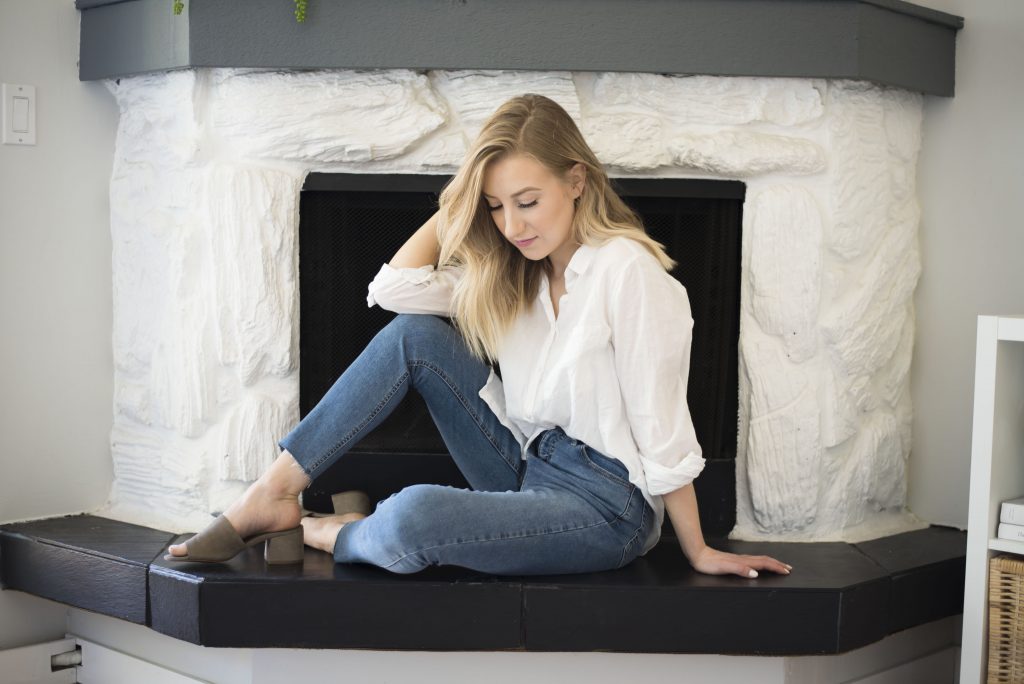 "I'd say that this is like my uniform. If I had to pick one thing that I had to wear every single day for the rest of my life, it would be probably jeans, and I really like distressed jeans. I like the effortlessness of this look," says Zeniuk.
Shoes: Winners; Jeans: Top Shop; Top: H&M; Bag: Value Village.
Anstice Communications Office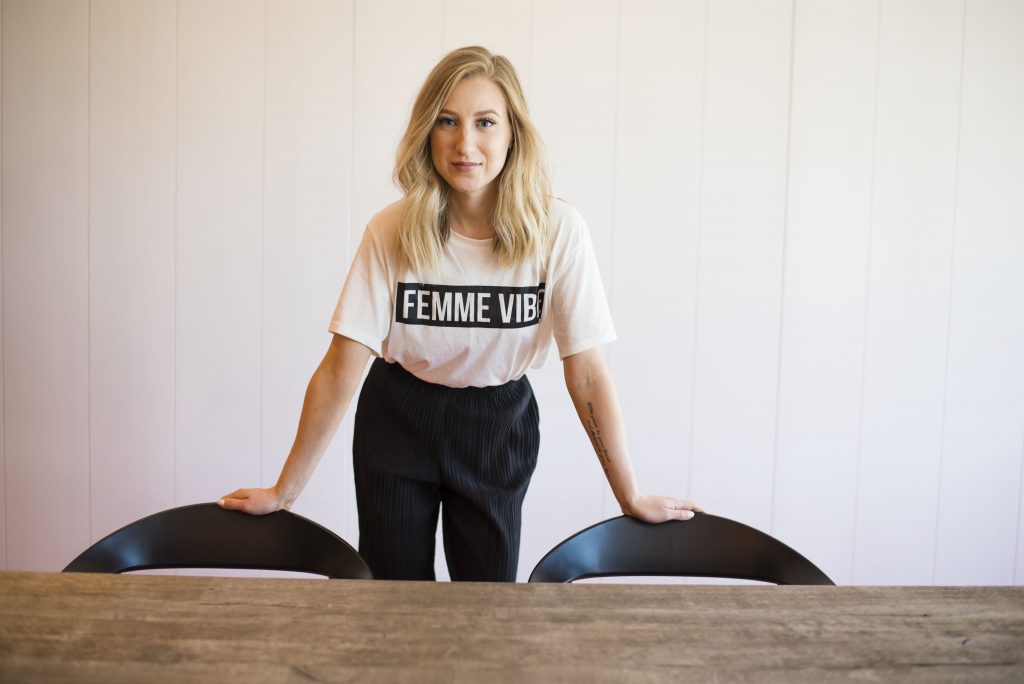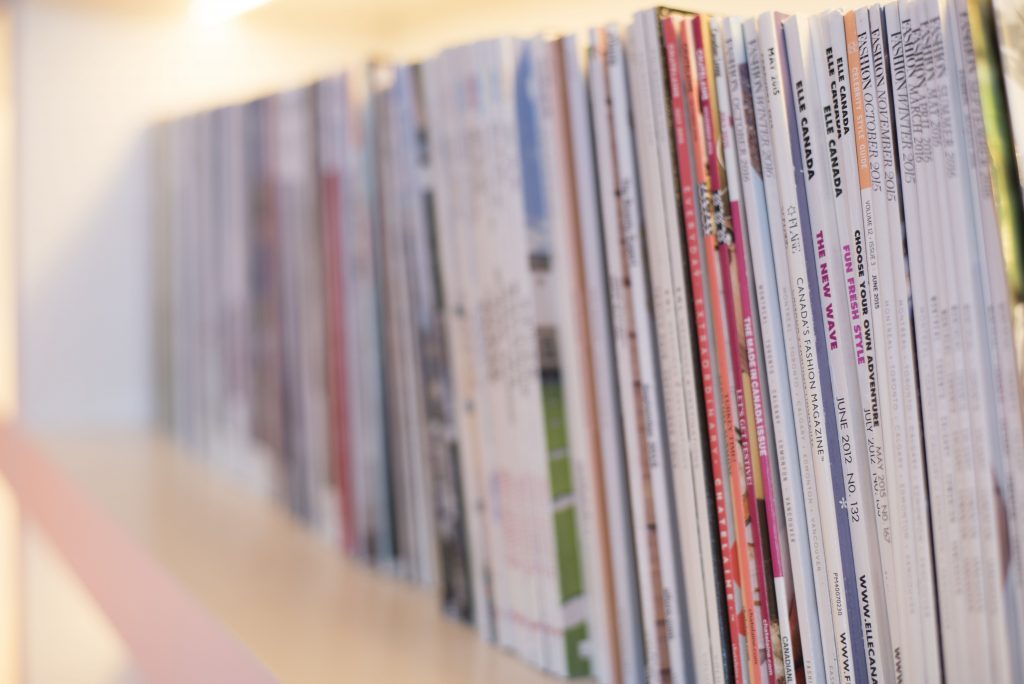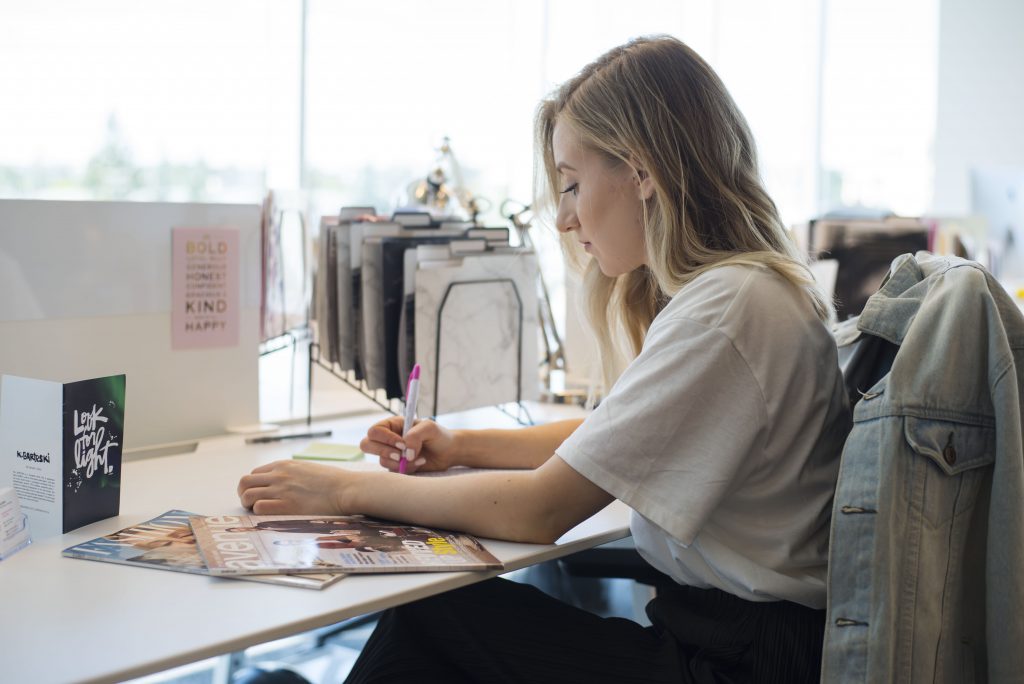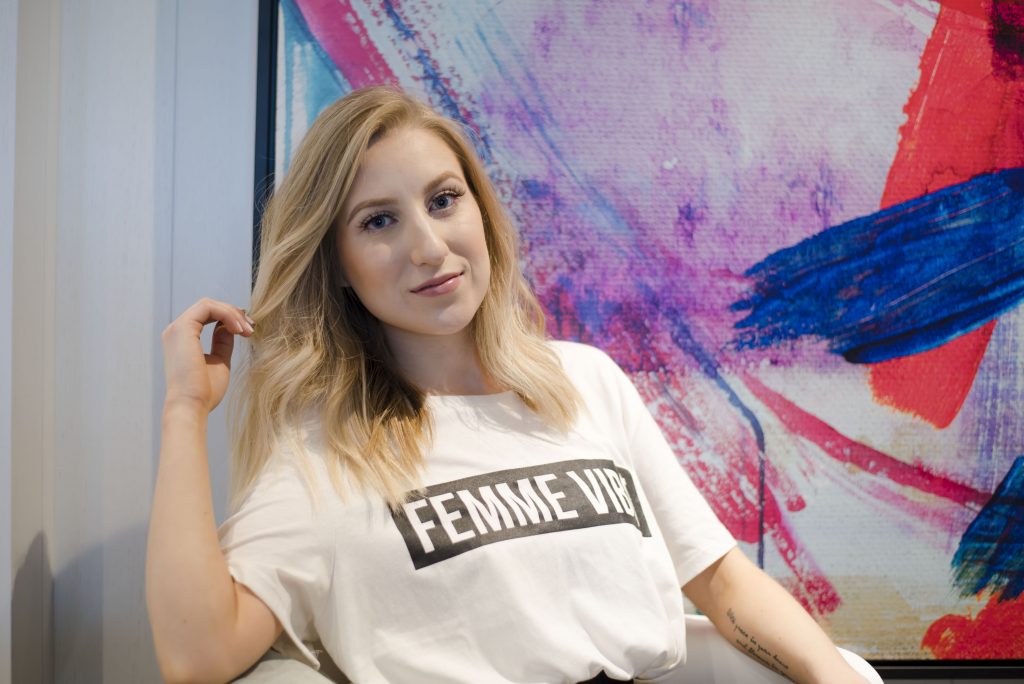 "Even though I am very small, I have always been a huge fan of oversized looks. So, I love the fact that I can wear this style of pant — as long as you pair it with the right thing it doesn't look sloppy. And I love pairing something for work, like a loose, printed tee of some sort with dressier pants. And I think that is something about Anstice, just the kind of work environment it is, we obviously always want to look professional and represent ourselves well, but it is definitely a place where you can embrace your own personal style — and you can really see it in everyone who works here," says Zeniuk.
Shoes: Nine West; Pants: H&M; Top: H&M; Jacket: Purr; Laptop Bag: Marc Jacobs consigned from Fond Boutique.
Monogram Coffee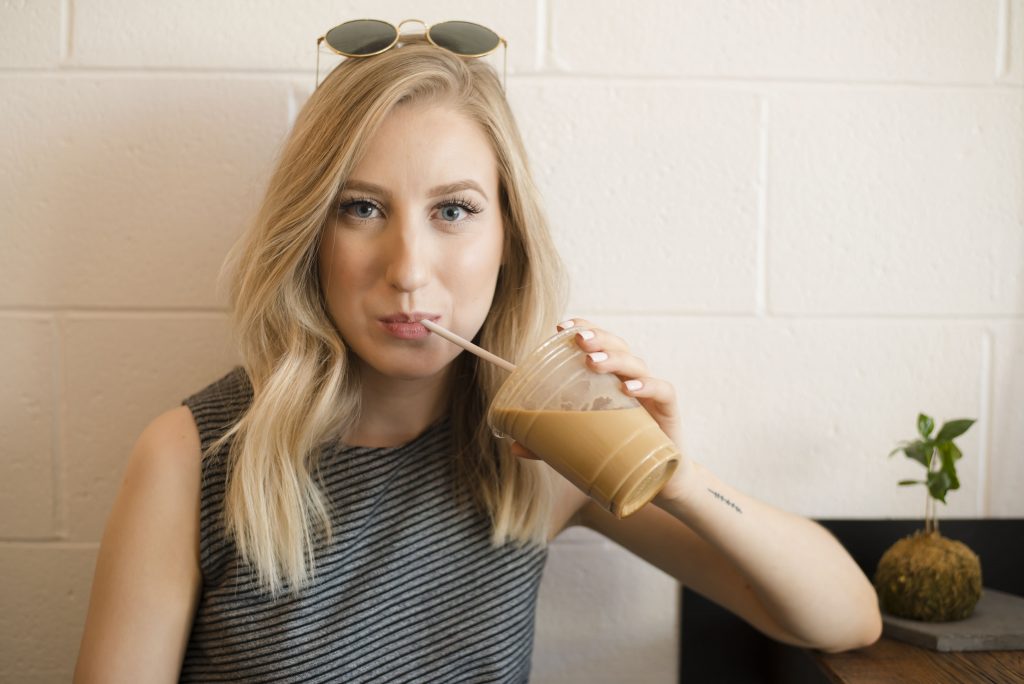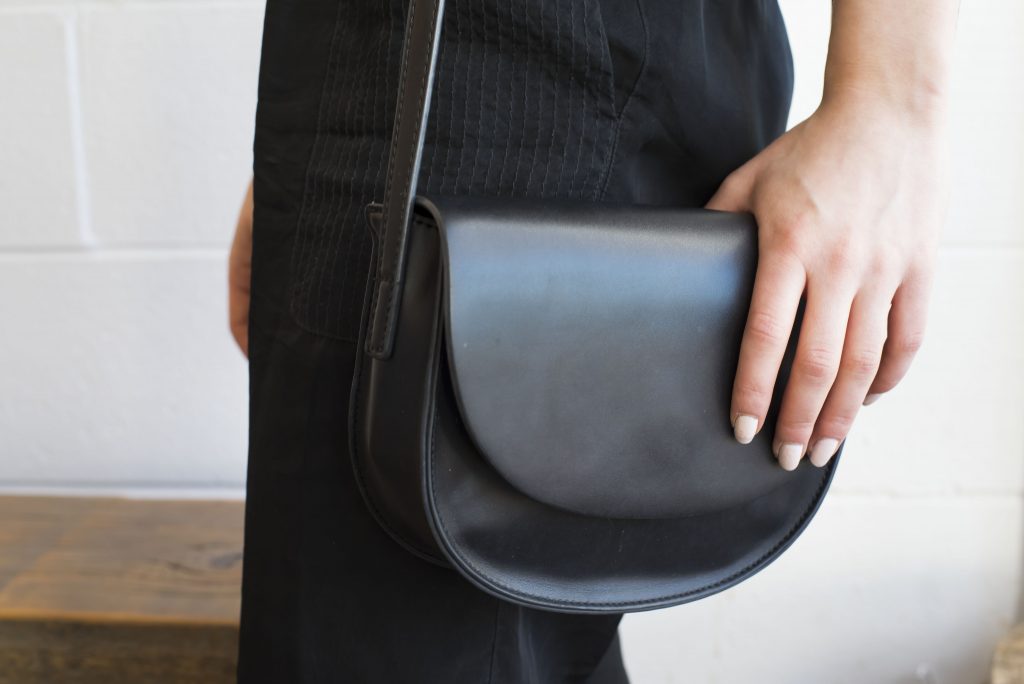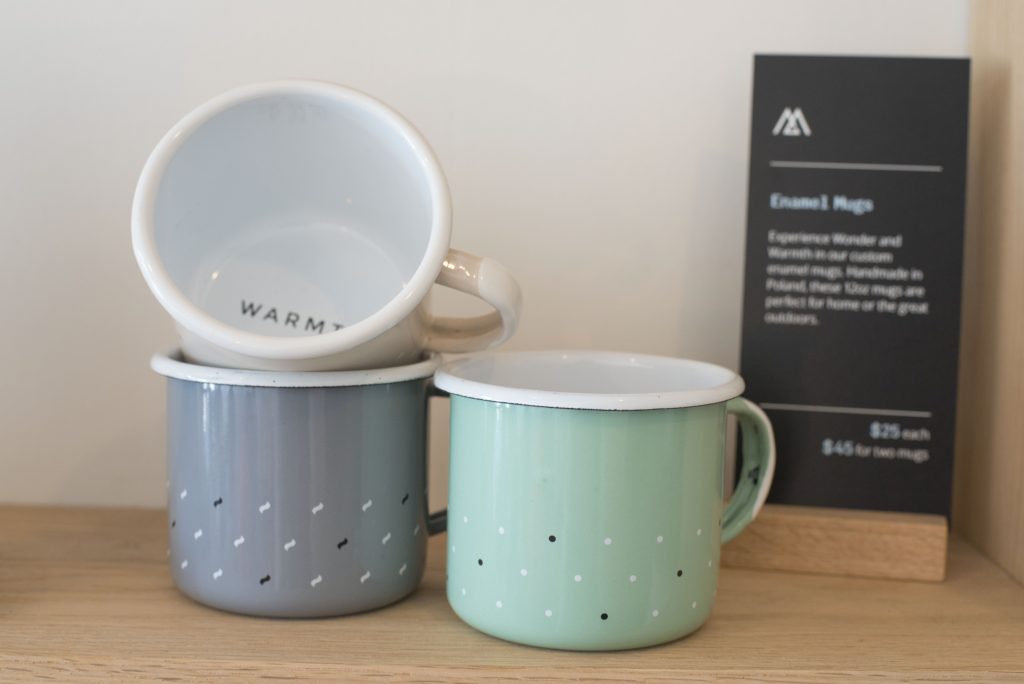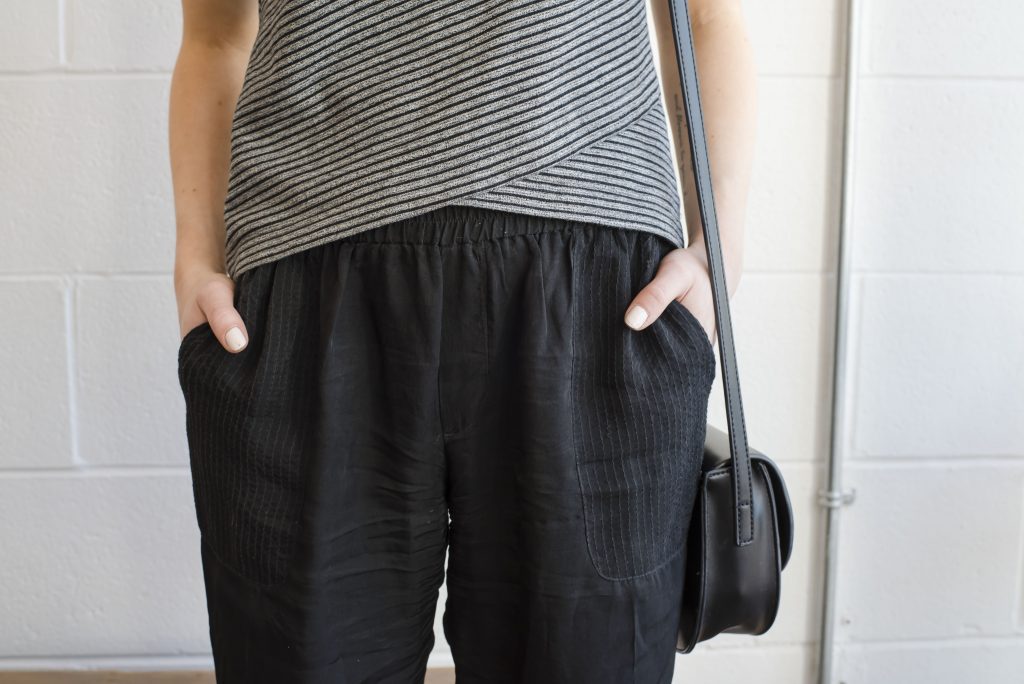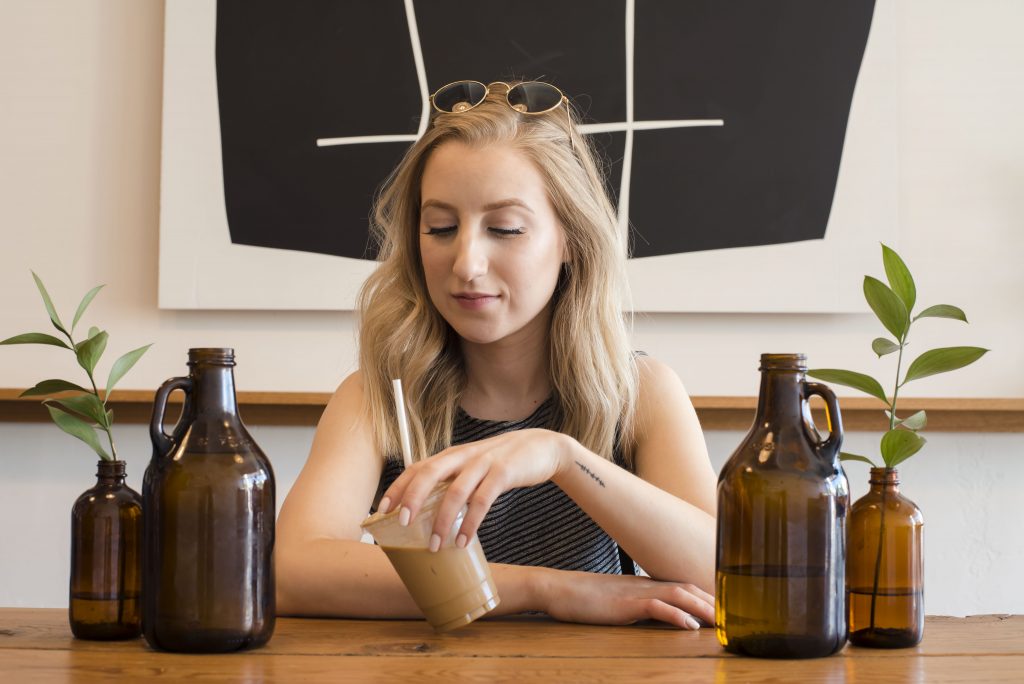 "A comfy, laid-back look for me, this is something I would maybe wear to work and have heels and a jacket on, and then throw on some flats after work," says Zeniuk. "I think why I like Monogram so much is that it is close to my office, it is close to my home, and the aesthetic of it has always spoken to me — it is reminiscent of my apartment. I feel like it really fosters a great sense of community here too; you come in and you feel really welcome."
Shoes: Aldo; Pants: Club Monaco consigned from Fond Boutique; Top: consigned from Fond Boutique pop up in East Village; Bag: Consigned from The Clothing Bar; Sunglasses: H&M.
4814 16 St. S.W., monogramcoffee.com, @monogramco
17th Avenue SW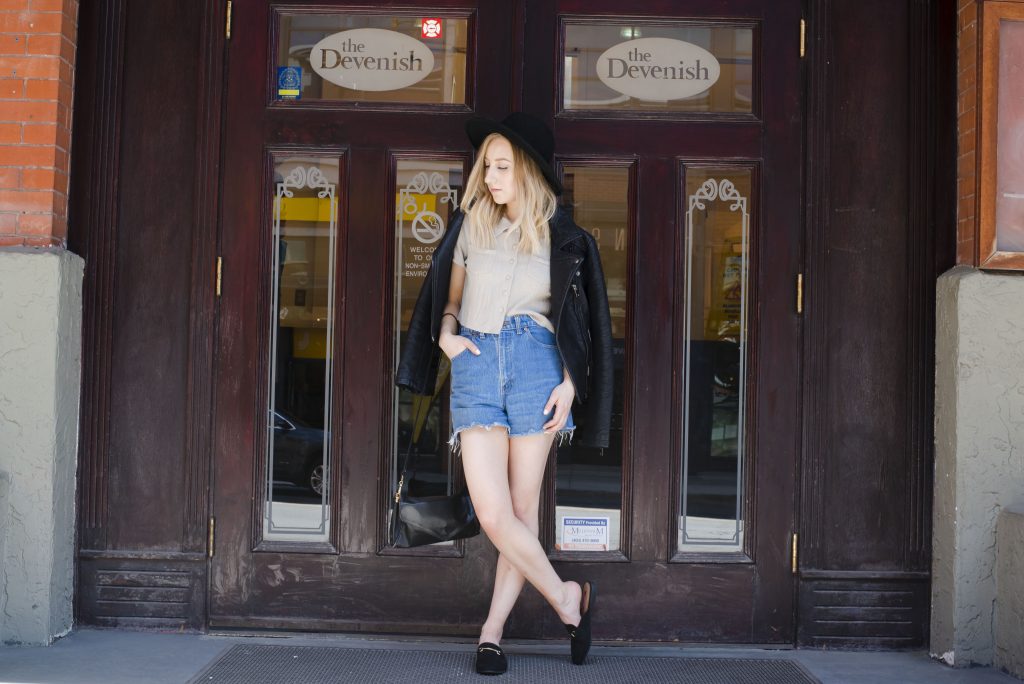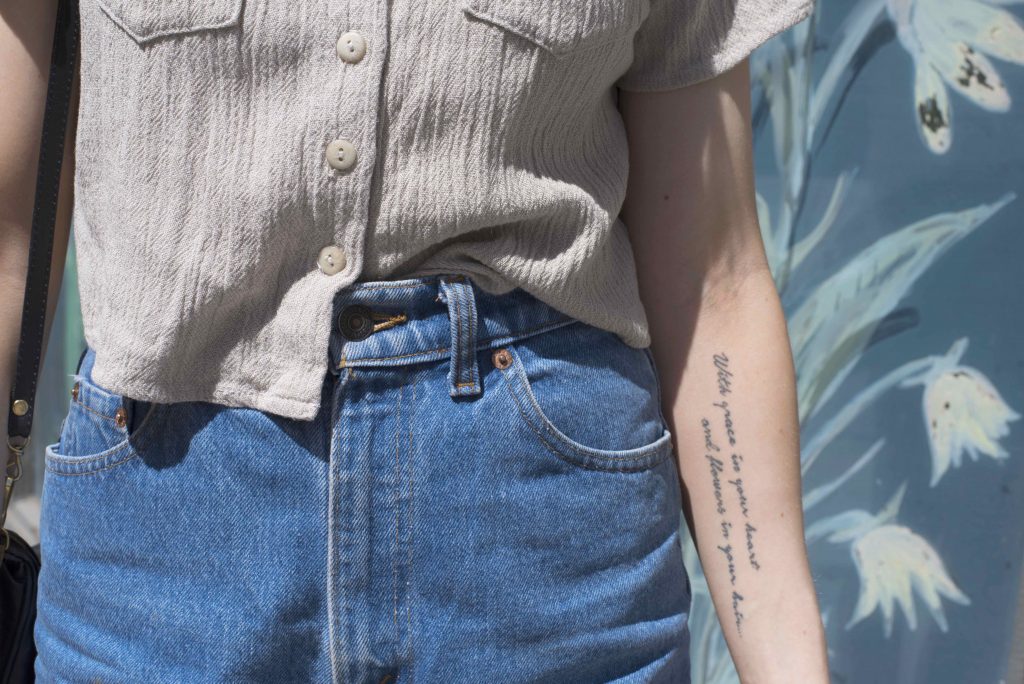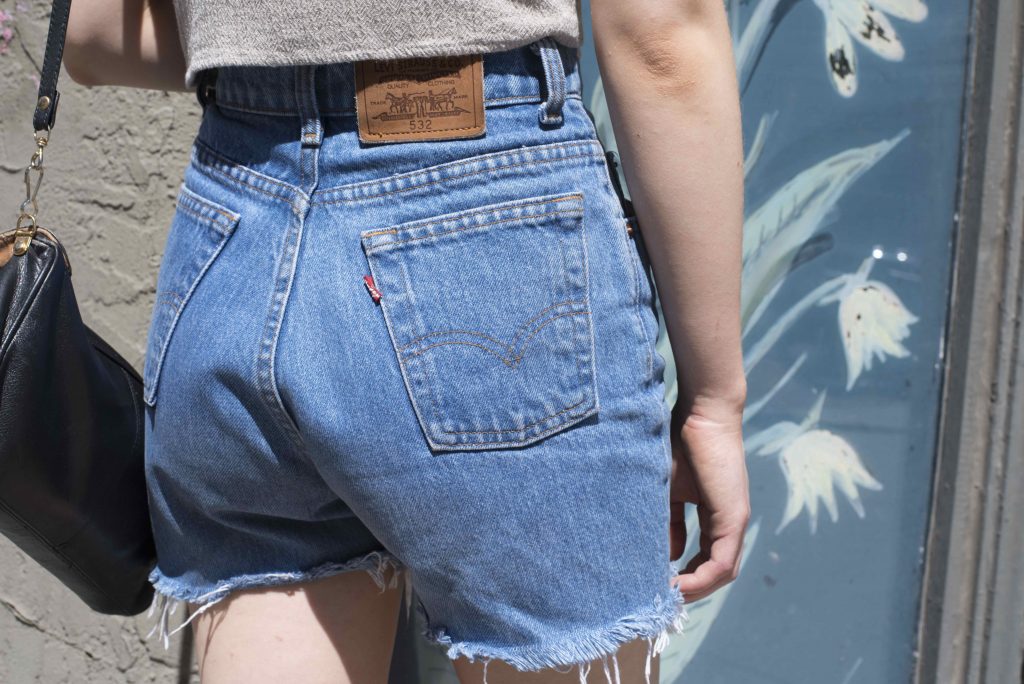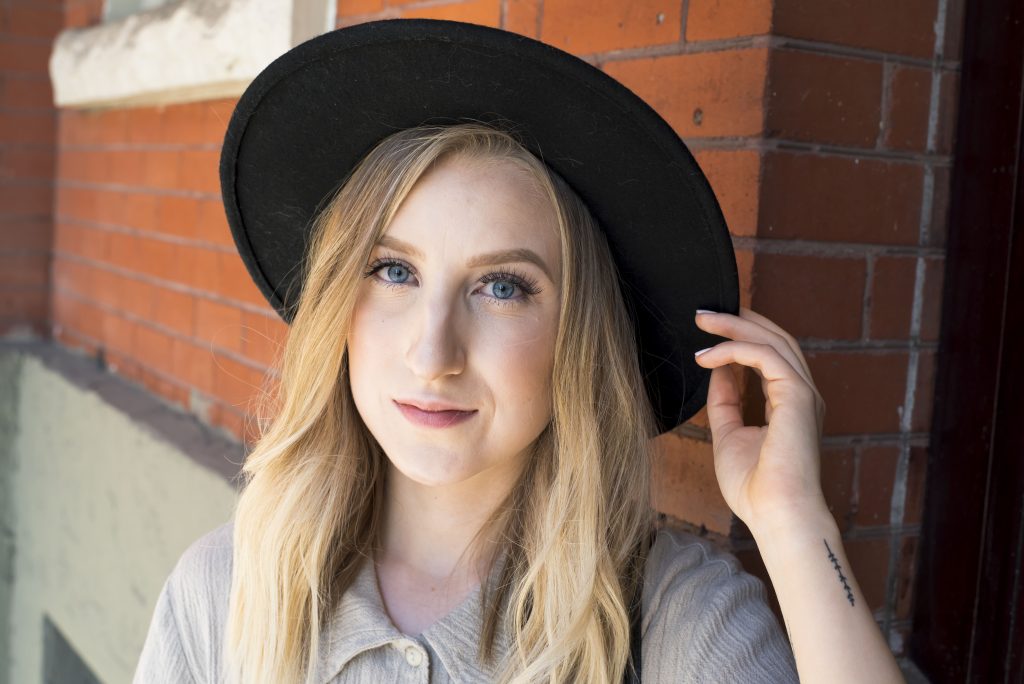 "I would wear this outfit on an evening or a weekend or something if I am coming down here with friends, or even by myself sometimes. I really like Danielle's Consignment, Velour Clothing Exchange, Made by Marcus, and The Coup right there is one of my favourite restaurants," says Zeniuk. "And I just think the Devenish Building, in general, is incredible. I love the architecture. I am a huge fan of old heritage buildings and character buildings."
Shoes: Winners; Cut-Offs: vintage Levi's from The Livery Shop; Top: Kindred Thrift; Jacket: Forever 21; Bag: Value Village; Hat: Spring; Sunglasses: H&M.
Analog Coffee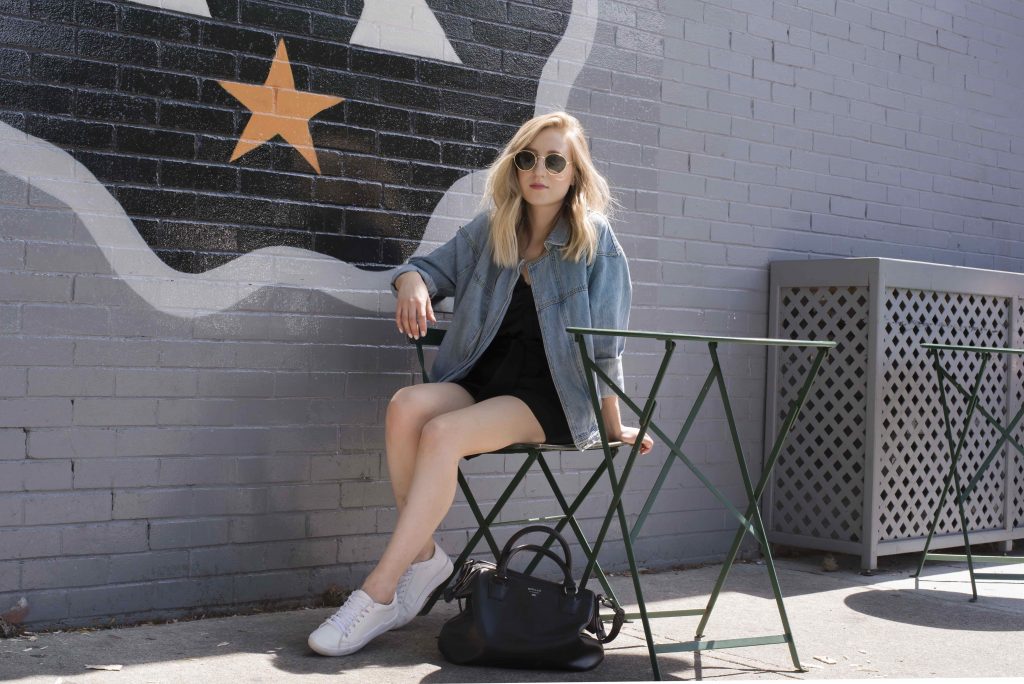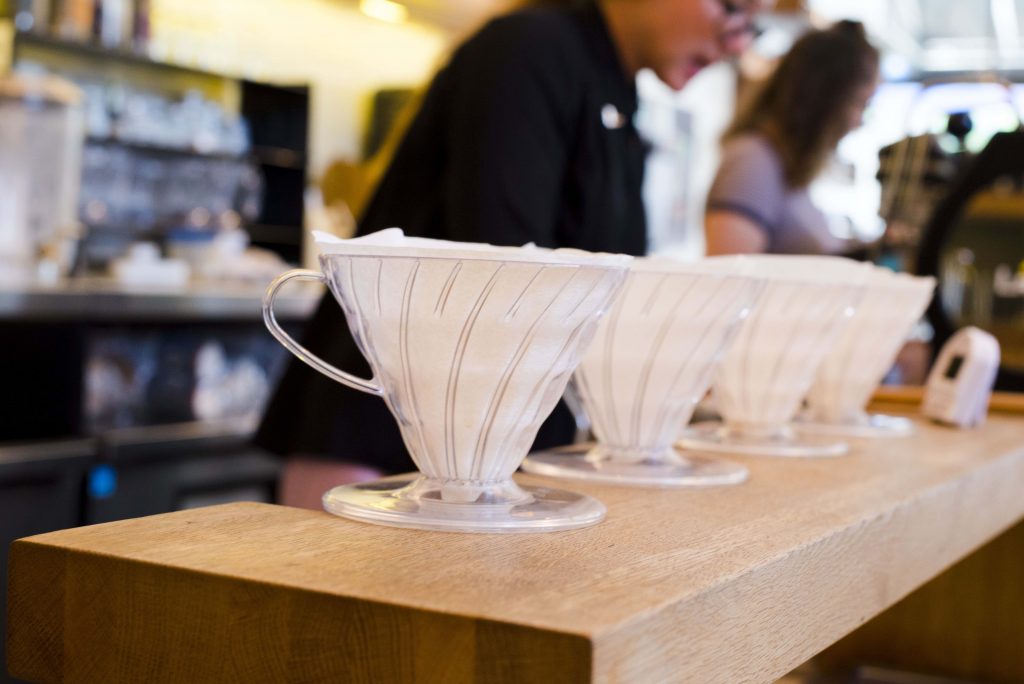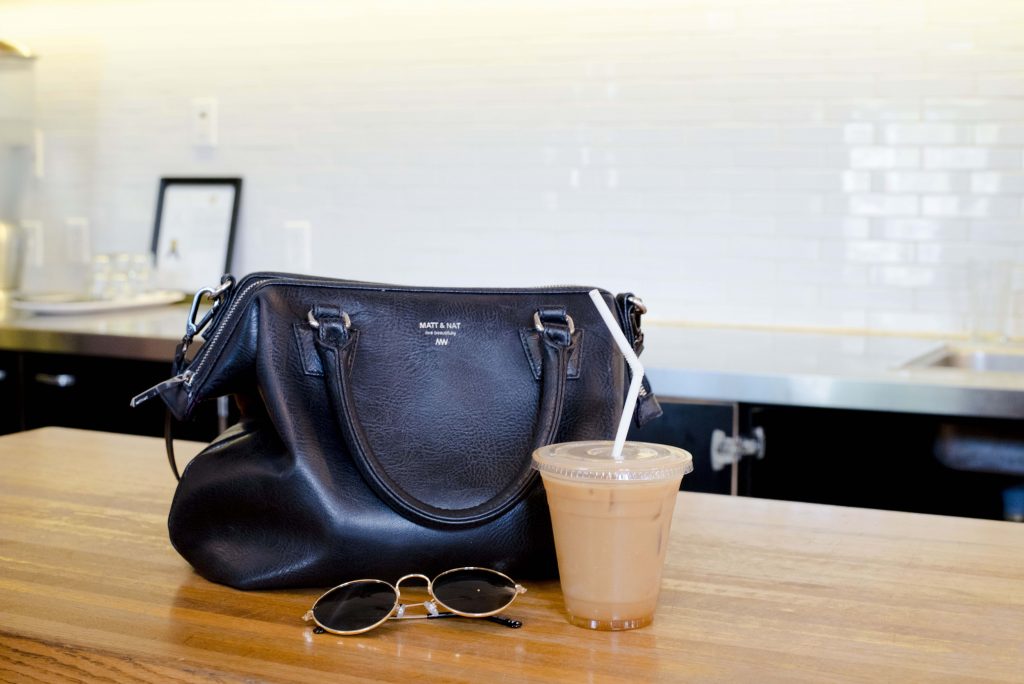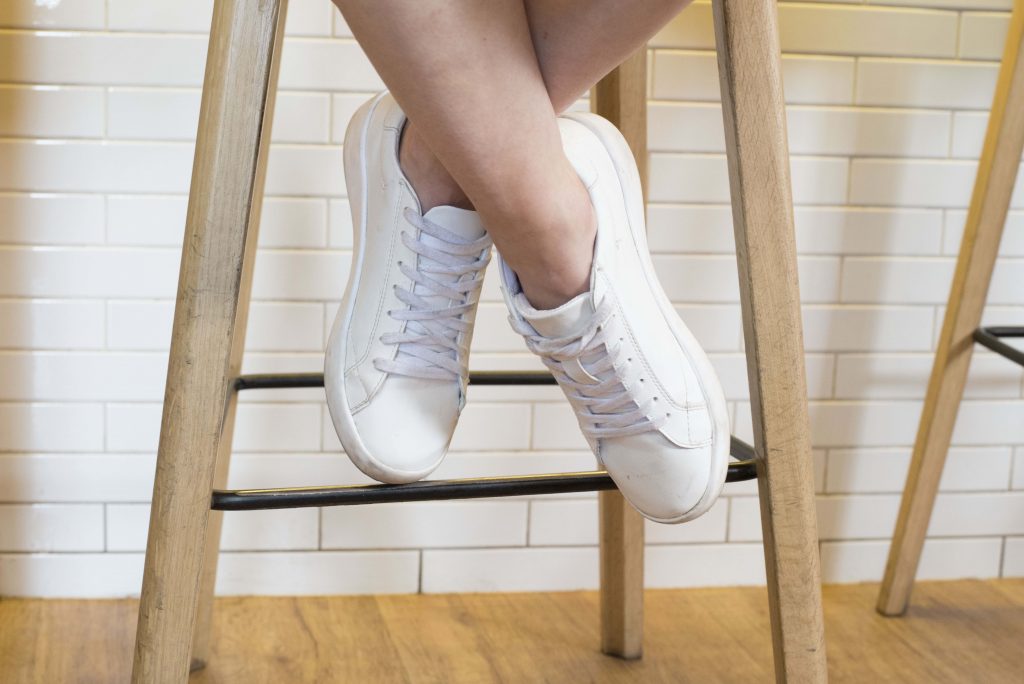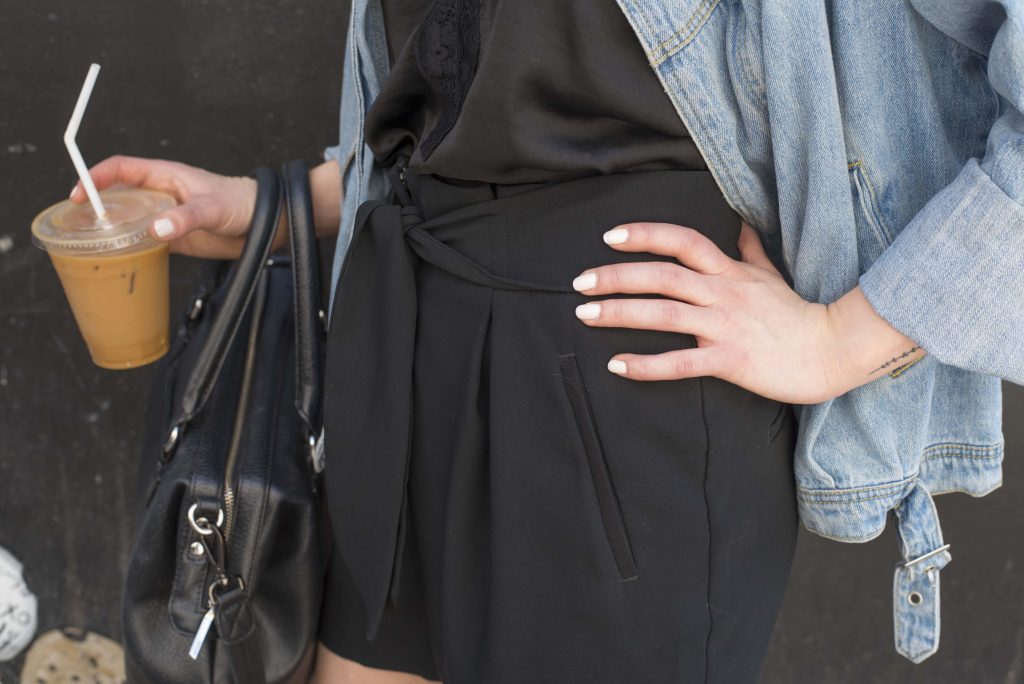 "Overall, this is an outfit I would wear, similarly to the one at Monogram, that is a little bit more laid back and comfortable but still chic. I really like these shorts because they are versatile, they are longer so they are work-appropriate, or they can be dressed down like this. And I am really into the silky camisole shirts. This bag is probably my favourite Value Village find of all time. It is Matt & Nat; I found it in almost perfect condition for $20," says Zeniuk. "In terms of Analog, this is my go-to place. I love the coffee here, I love Fratello, it's a competitor with Monogram for sure, and I really like working here because it is open so late."
Shoes: Zara; Shorts: H&M; Top: Forever 21; Jacket: Forever 21; Bag: Matt & Nat from Value Village.
740 17 Ave. S.W., analogcoffee.ca, @analogcoffeeyyc
Mission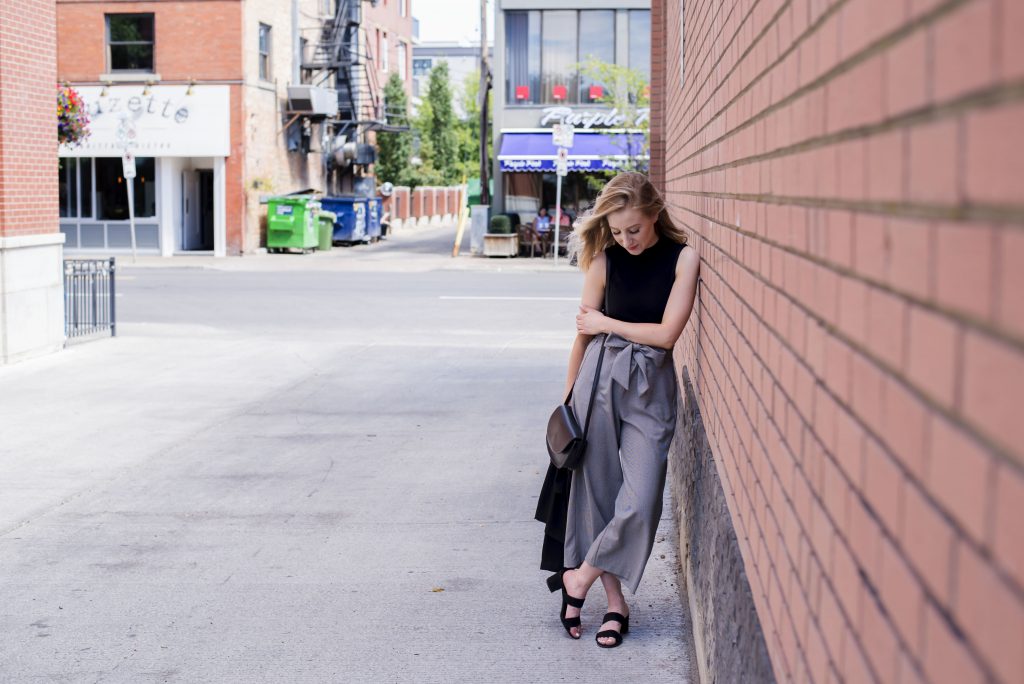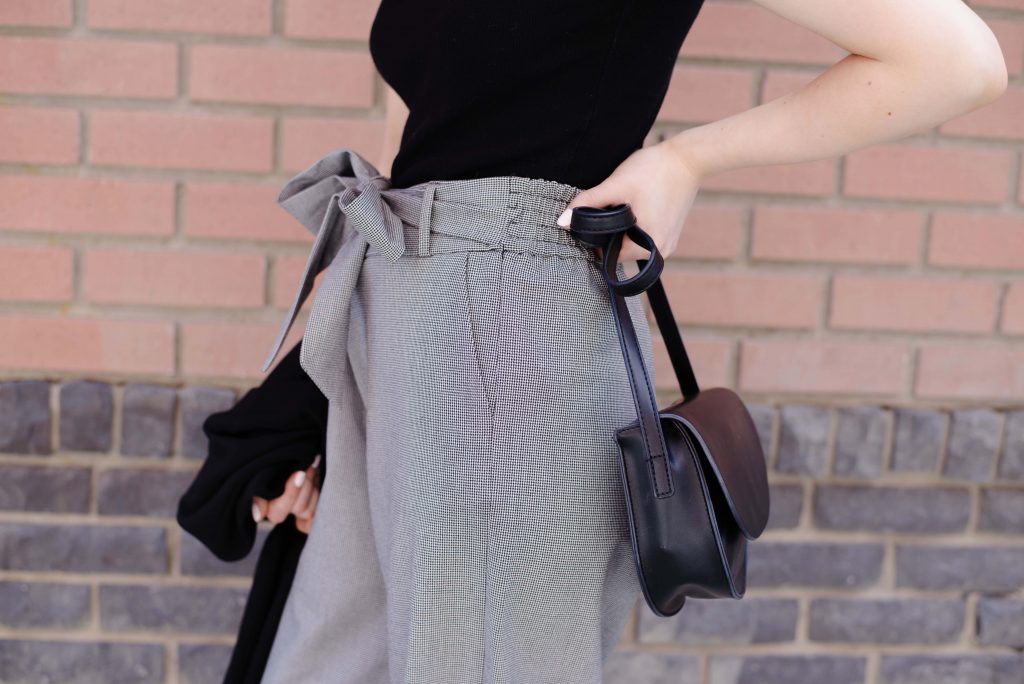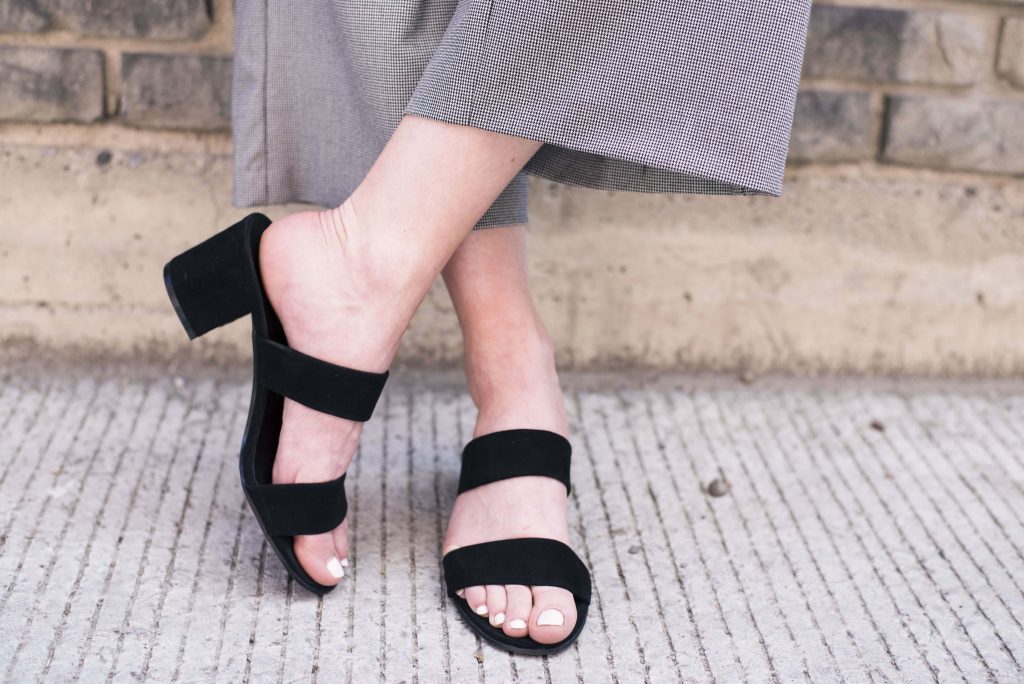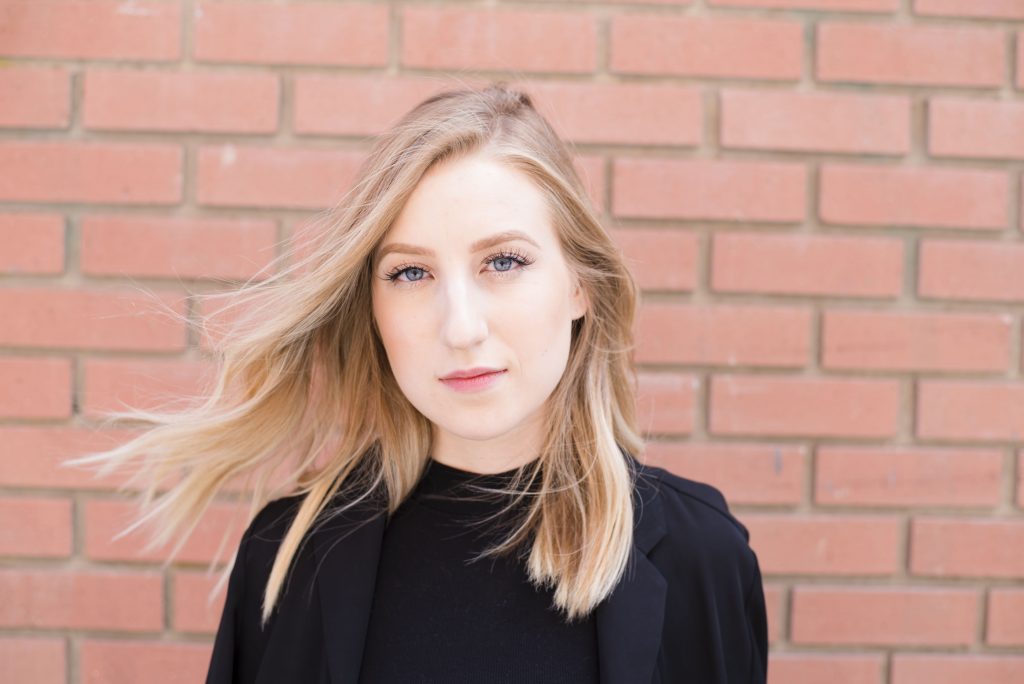 "To me, these pants are my idea of a statement piece that I will get because I can still work it into my wardrobe with other things, but I can keep it pretty simple other than that," says Zeniuk. "In terms of Mission, I like coming down here to get out of my own neighbourhood but not have to go somewhere super busy. There are lots you can do, there are lots you can look at, and there are places you can eat at. It would definitely be my number one place to live if I ever move from Bankview."
Shoes: Forever 21; Pants: Zara; Jacket: Value Village; Bag: The Clothing Bar.
Our Daily Brett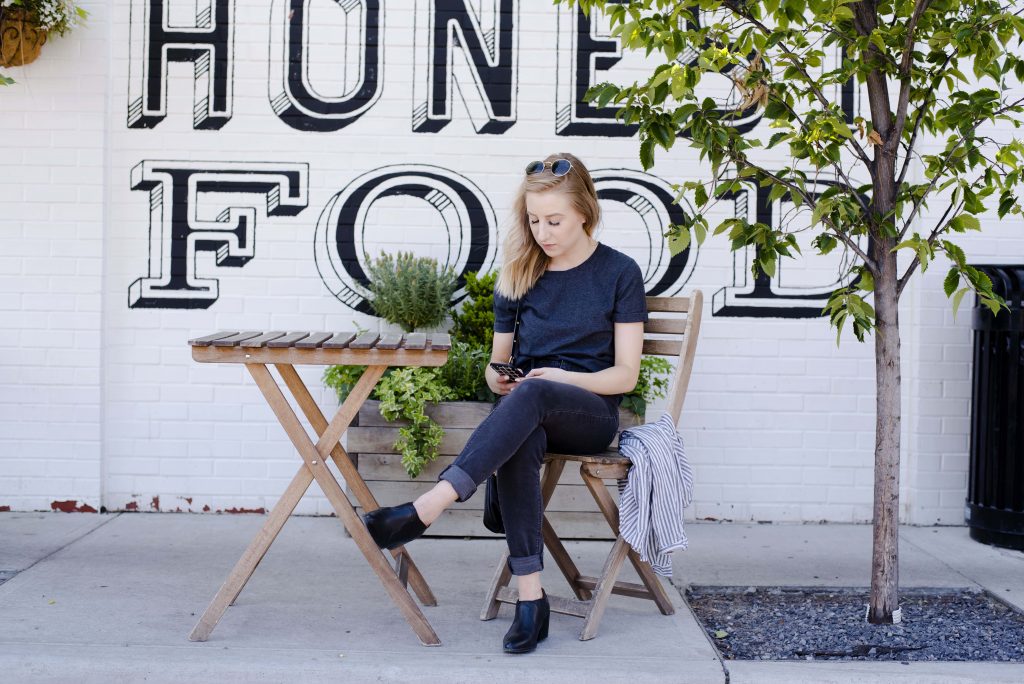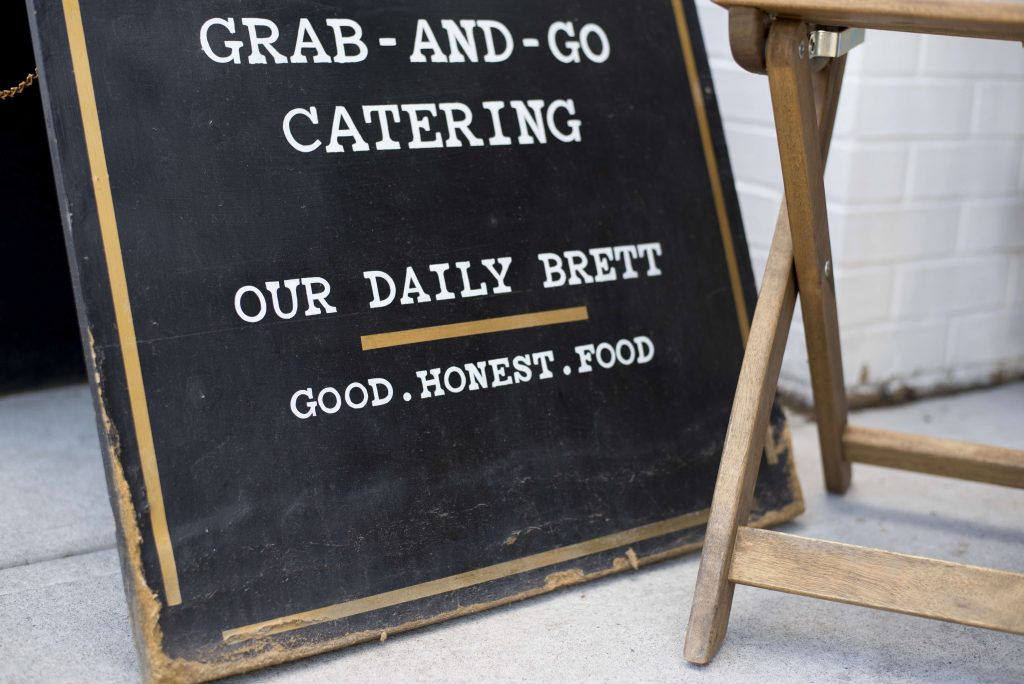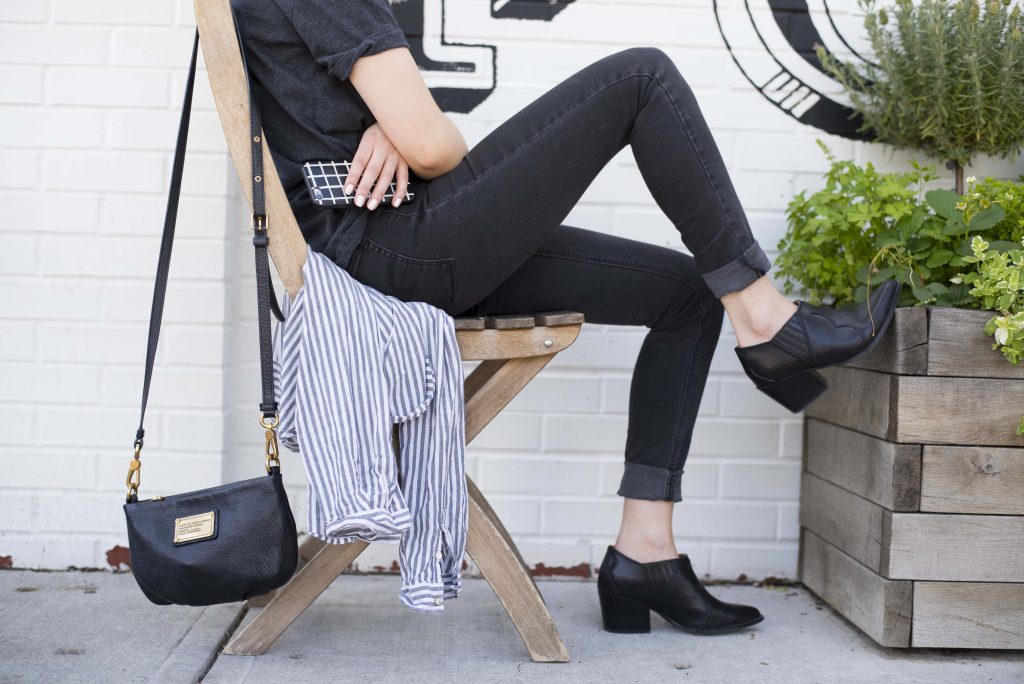 "This would be another one of those standard uniform outfits. If I can't decide what to wear, I will usually go for monochrome, because it is easy," says Zeniuk. "I feel super lucky to live right around the corner from Our Daily Brett, it is one of my favourite parts of Bankview. I think Our Daily Brett has done a really great job of becoming a Calgary staple, and all the local stuff they carry is awesome. It is really tempting to come here every single day for my dinner because it is so amazing. And the people who work here are super sweet and they really remember you. And I think it is beautiful too."
Boots: Aldo; Jeans: American Eagle Outfitters; Top: H&M; Bag: Marc Jacobs; Sunglasses: H&M.
2509 14 St. SW, ourdailybrett.com, @ourdailybrett
By Sarah Comber
If you know anyone who would make a great "What I Wore" subject, feel free to contact us. We'd love to hear from you!