Held each year on International Women's Day, Pink Boots Collaboration Brew Day unites women around the world to brew their own version of an annually selected style of beer, with proceeds from the brews going to educational scholarships for women in the craft beer industry. This year's style is "freestyle" — the only rule being custom "Pink Boots Blend" hops from YCH Hops must be used. We spoke with six women in Calgary's craft beer community about their roles, challenges, and experiences to gain a better understanding of what it's like being a woman in craft beer.
Blair Bullied – Marketing Manager, Wildrose Brewery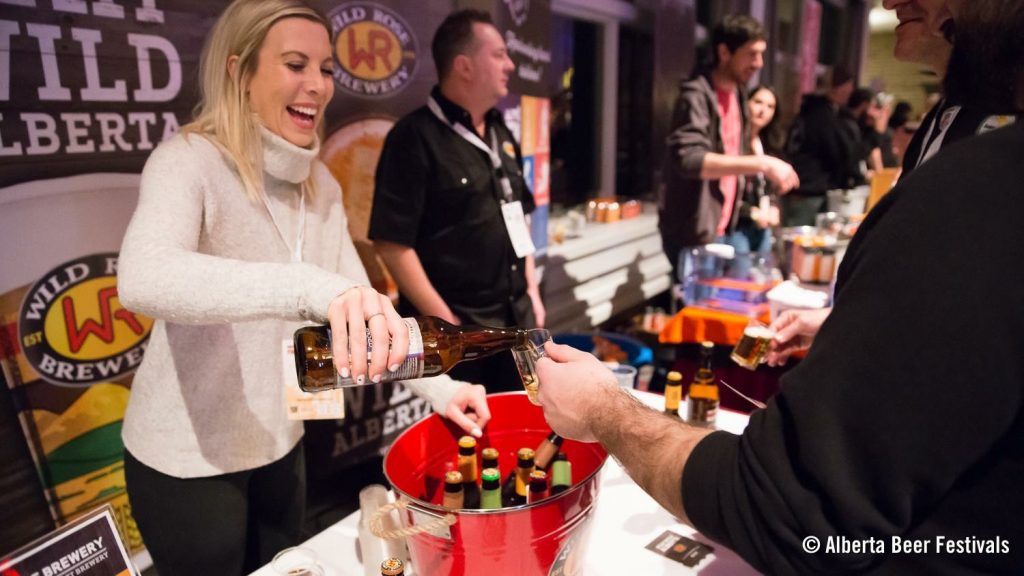 How and why did you first get into the craft beer industry?
I found my passion for beer as a server in bars and restaurants, where I fell in love with trying new styles and flavours as they came out. Of course, having a brother who's a brewer helped!
What has been your biggest career challenge so far and how have you dealt with it?
The beer industry has traditionally been a man's world, and beer is perceived as a man's drink, though it's really not. There have been challenges, but people in the industry are supportive of one another and I'm seeing more women building careers. It's great to see equality in the workplace. I think it makes us stronger as an industry.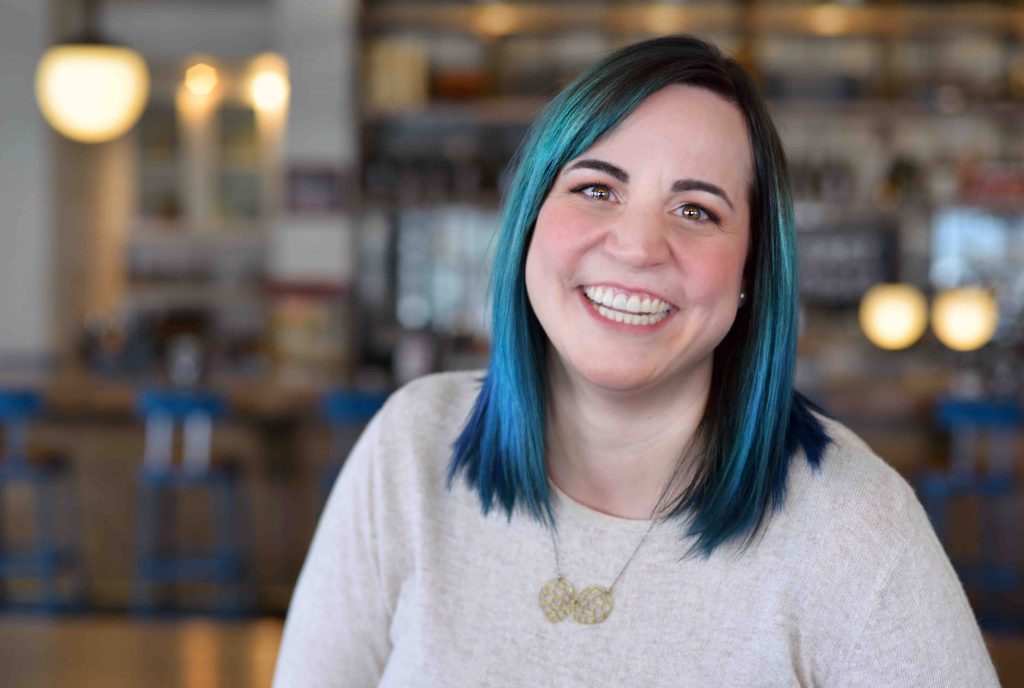 How and why did you first get into the craft beer industry?
My craft beer calling didn't really come until 2013 when I was attending Simon Fraser University to complete my chemistry degree and joined the home brewing and beer appreciation club. The club was asked to take part in an inaugural university home  brewing competition. Our club was the underdog, but we won three of five categories, tied a fourth, and captured the best overall club prize!
The first beer myself and a friend ever brewed won best-in-show and, as part of the prize, we got to have our recipe scaled up for commercial production. The rest is history! Since that day I have worked in a home brew shop, been a craft beer sales representative, and was the brand manager and beer buyer for National. Last year I took the jump to the production side of things and started as a Cellarman with Bomber Brewing before returning home to Calgary to join the team as a Brewer at Tool Shed Brewing Company.
What does a typical workday look like for you as a Brewer?
The best part of my work is that there is no typical work day. Brewing is actually a small part of what we do at the brewery; most of our week is spent cleaning, transferring or prepping some part of the actual brew day or days, and more cleaning. It's hard work, but very rewarding! Did I mention cleaning? On the side, I champion Women's Collaboration Brew Day every year in Calgary and try to regularly judge both professional and home brew competitions to keep my palate trained. I currently hold Certified Cicerone® certification and am studying towards my advanced certification.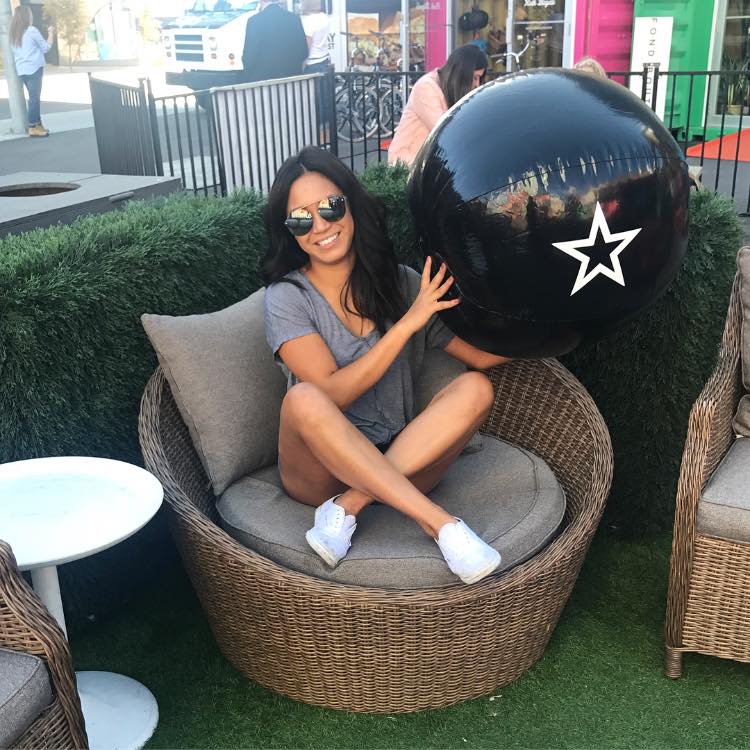 How and why did you first get into the craft beer industry?
I had worked in the hospitality industry for years, but was in search of something that aligned more with my personal values. When I joined the National team I quickly learned that the craft beer industry provided products of the highest quality, a strong sense of community, and on top of it all, allowed me to build relationships with amazing individuals. I'd found the things I was looking for! I'm beyond happy that I made the decision to start a career in craft beer.
Who has been the biggest mentor in your career and why?
I've been fortunate to have learned from everyone I've had the pleasure of working with; I'm grateful to work alongside some of the most knowledgeable and passionate people in the industry at National and Concorde Group. There has been an overwhelming amount of support from so many people I can't choose just one!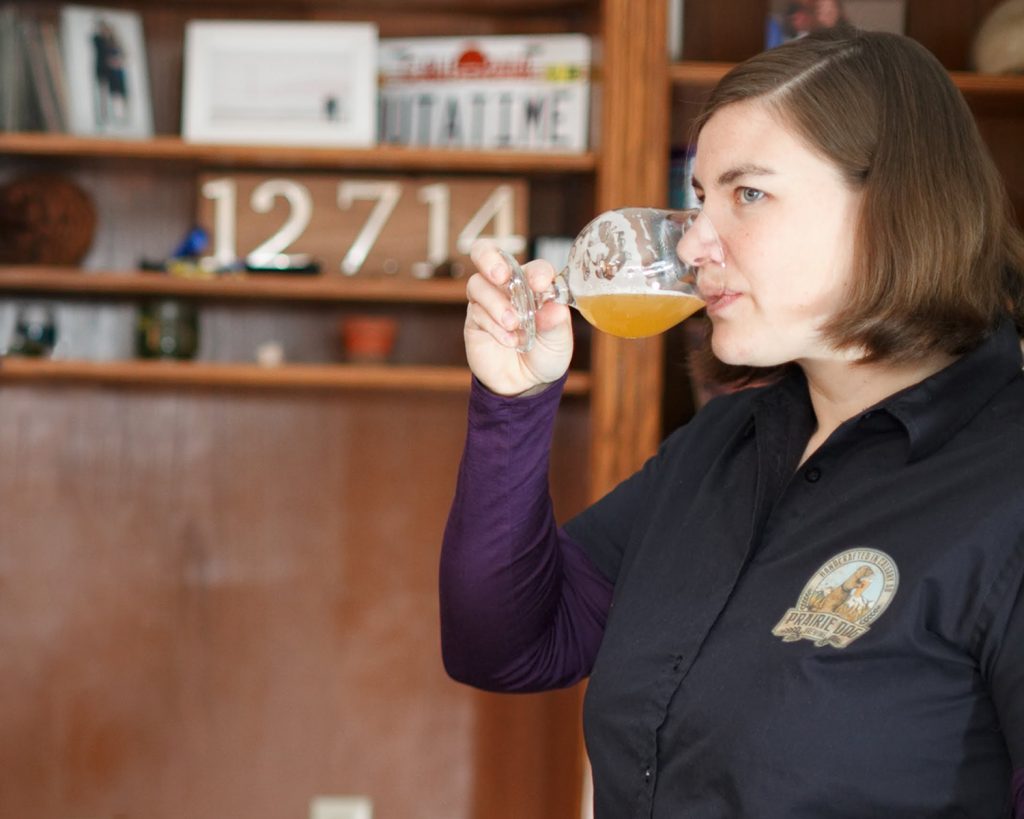 How and why did you first get into the craft beer industry?
Without even knowing it I have been in love with craft beer from my early consumer days, and my love story continues to evolve as I marry craft beer with the rest of my life. Visiting with my cousin who was opening a microbrewery in BC allowed me insight into the craft beer community and I knew I wanted to be a part of it. My husband and I started our own home brew and very quickly it progressed from a few gallon batches on the stove top, to having a mini-brewery in our garage. After a couple of years we decided that opening a brewery was something we wanted and could do, so we moved back to Calgary and its emerging craft beer scene.
I started Calgary BABES (Barley's Angels Beer Education Society) because I wanted a place to meet other women who loved craft beer, the opportunity to share my passion for the craft, and a space to learn alongside other women. I really became part of the craft beer industry in 2016 and love that not only do I embrace the industry but it embraces me!
What would you suggest as a first step to women who are interested in learning more about craft beer, but are unsure about where to start?
I would say the first step is to surround yourself with others who you can learn with and from through groups, events, or brewery tours. Join my BABES group. (I had to do a bit of a plug!) There are so many events that happen monthly, a good place to start is Eventbrite. The local breweries are also all fantastic to visit and ask questions; most of the time the person serving you in the local tap room is the person who started the brewery!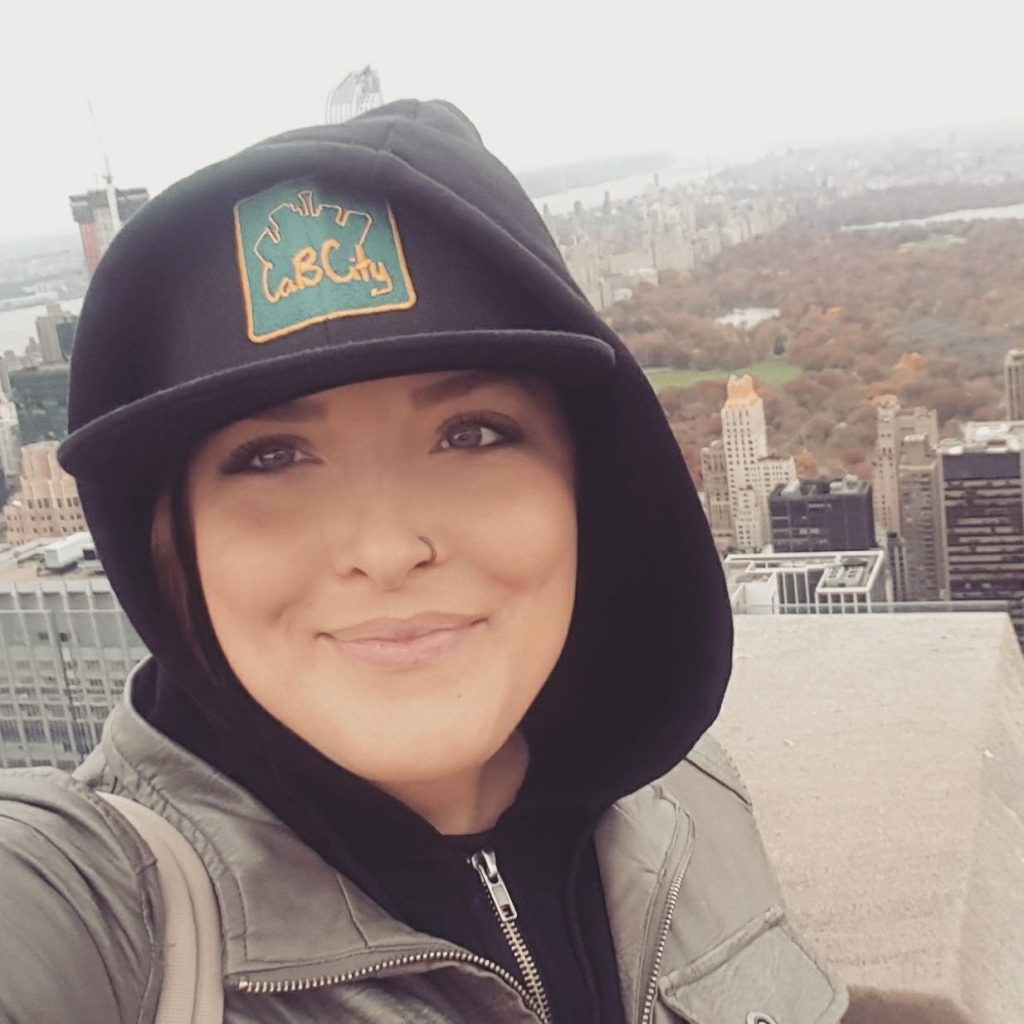 How and why did you first get into the craft beer industry?
I was living in Banff when these rad dudes came to town and opened up Banff Ave Brewing Co. I was working at another restaurant at the time but was really interested in what they were doing and kind of invited myself to their staff training sessions. We became friends and I was soon invited to brew some beers. I continued to harass them and ask questions until one day they offered me a job. That was the beginning. Moving to Calgary and having the opportunity to work at National and meet so many people with so much passion and knowledge really pushed me to dive in deeper.
Have you seen the craft beer industry change since you first started out?
Absolutely! I would say the boom in Alberta has been the biggest change I've seen so far. Five years ago when I started at National, you could count the local breweries on one hand, and now our current list is 50 percent Alberta craft brewed. That's amazing!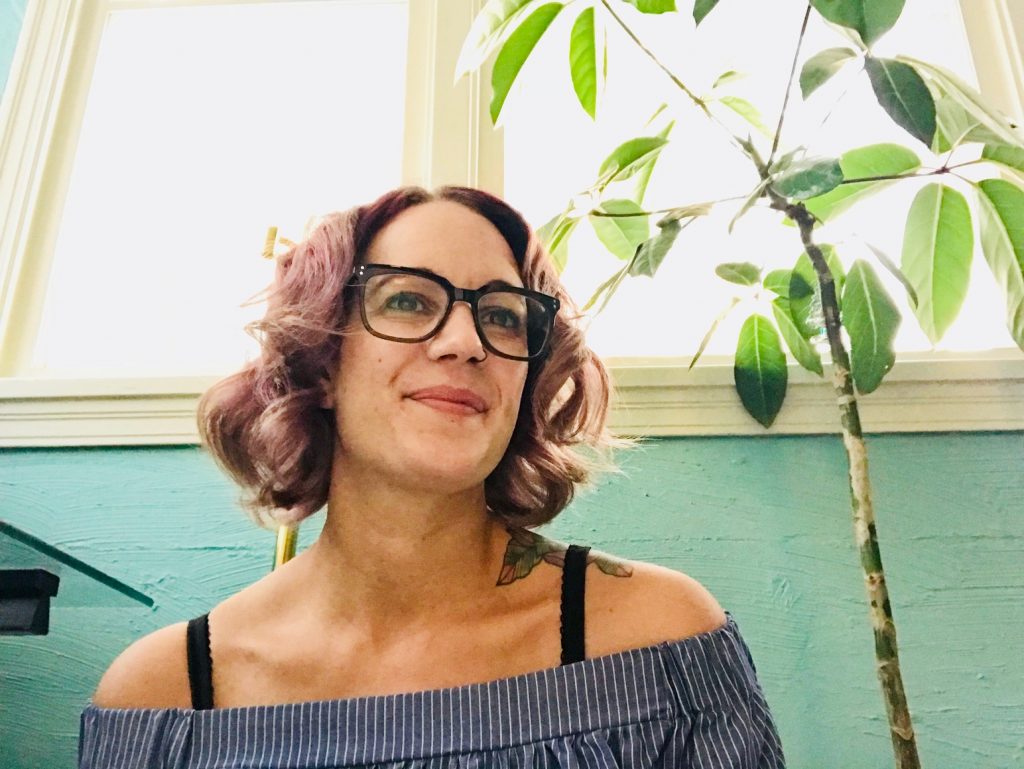 How and why did you first get into the craft beer industry?
I had been working in the restaurant industry for years to put myself through university, and it was this that introduced me to the craft beer world. I worked under a manager who was a Certified Cicerone® and he started talking to the staff about craft beer, teaching us about new styles and history, and basically just opened up this whole new world in the industry and it was really exciting to me! I started going to different beer events and meeting other people in the industry, joined a Cicerone study group and got to learn from some of the top people in craft beer in the city, and it all kind of just took off from there. I was introduced to the people who were opening The Brewer's Apprentice and luckily they took a chance on me to run their store. It continues to be an amazing experience for me every day.
What do you love most about Calgary's craft beer community?
There are so many things I love about this industry, but the people in it really take the top spot for me. Everyone is so supportive of each other! It is this amazing community of people who just want the best for the craft beer industry and, in turn, everyone in it. There isn't a competitive spirit; everyone shares their knowledge and experience. For me, there has been nothing but support and encouragement from all the people I meet.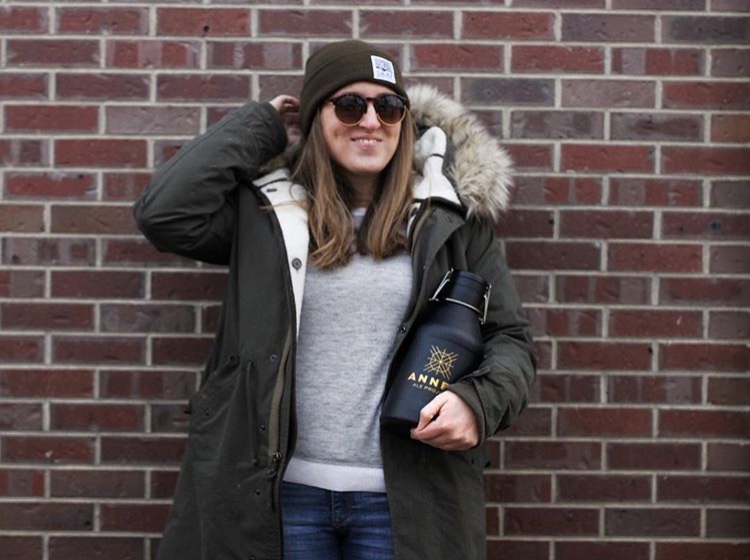 How and why did you first get into the craft beer industry?
I always knew I wanted to own a small business and thought it would be in food and beverage. After university, I explored the restaurant industry and received a diploma in Culinary Arts. For four years I worked with local entrepreneurs to learn the ins and outs of owning and running a food business and spent some time in the Pacific Northwest regularly exploring small food businesses and microbreweries.
My partner, Andrew, was working for a startup brewery when the provincial laws changed the restrictions around production capacities for microbreweries in Alberta, and we jumped on the opportunity to start our own in 2015. With Andrew's talent in brewing and my experience in managing and operations in small business, it was an easy decision to move into the craft beer industry and run our own business.
What advice would you offer to other women interested in entering the craft beer industry?
Get involved and learn as much as possible. Attend events that connect and educate women in the industry such as Lager Ladies, Calgary BABES, and Babes Beerunch. The great thing about the Alberta craft beer scene is that women are eager to engage and support one another on a personal level. By rallying together, women can influence and shift beer culture to be more inclusive.
Keep an eye out this spring for Calgary's versions of Pink Boots Brew!
Interviews by Ayla Gilmer
Want to know more about people in Calgary who know a lot about wine? Read about Cam Pinkney and what it takes to be an international wine judge.