Whether it's your first Valentine's Day together or your fifteenth, Goro+Gun is hosting a special event this February 14th that is sure to put hearts in your partner's eyes!
For $50 per person, you and your date can spend the evening at Goro+Gun rolling and eating custom-made sushi rolls you design for each other while sipping on sparkling sake (who knew that was a thing?!), and indulging in a special Valentine's Day dessert.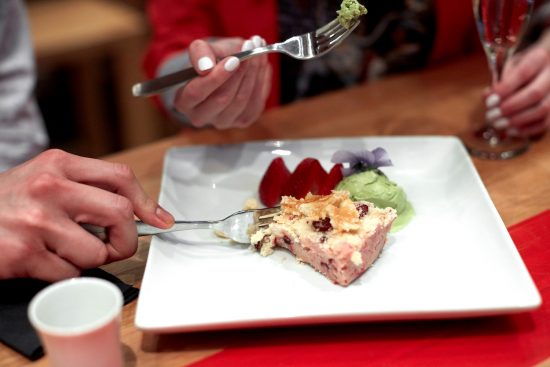 If you've never rolled sushi before, don't worry!  Goro+Gun's chefs will be on hand to help guide you through the entire process as you choose from different fillings, sauces, and garnishes to impress your significant other. We're also almost certain that we read sushi was an aphrodisiac, so we're pretty sure you can't go wrong with a date like this.
There are two seatings to choose from — 6 pm or 7:30 pm —so you can still head to the movies or out for a nightcap after dinner, if you'd like! 
Where: Goro+Gun
When: Thursday, February 14th
Seatings: 6 pm or 7:30 pm
Tickets: $50/person, includes two custom sushi rolls, glass of sparkling sake, dessert
Reservations can be made by emailing akanai@goroandgun.ca.
Looking for more great date nights? Check out Vern's suggestions for Valentine's Dates for every relationship stage!