Whereas visiting most must-see cities seems insurmountable without pounding the pavement until one has cast eyes on whichever monument, gallery, museum or tourist destination is the area's claim-to-fame, in Hoi An, the town is the destination.
But First, Coffee.
To make the most out of your stay in Hoi An, start the day early to see a side of the city free from tourist hordes. And yes, non-morning people, I know what you are thinking. While rising with the sun is typical for many locals — who can be found sweeping doorsteps, tidying sidewalks or gently exercising outdoors — one may need a little extra caffeine jolt to clear last night's cobwebs.
Luckily for you, coffee is among one of Vietnam's biggest exports — and the country posses a café culture Europe would be envious of. Hoi An is no exception. Stop by one of Hoi An Roastery Espresso & Coffee House's six locations to sample traditional Vietnamese coffee with condensed milk, or wander over to CocoBox Juice Bar & Café. Not only is this café utterly adorable — with simply sumptuous lattes — the shop also sells local and fair trade edible goods such as honey, coconut oil and – of course – coffee.
Treat Yo' Self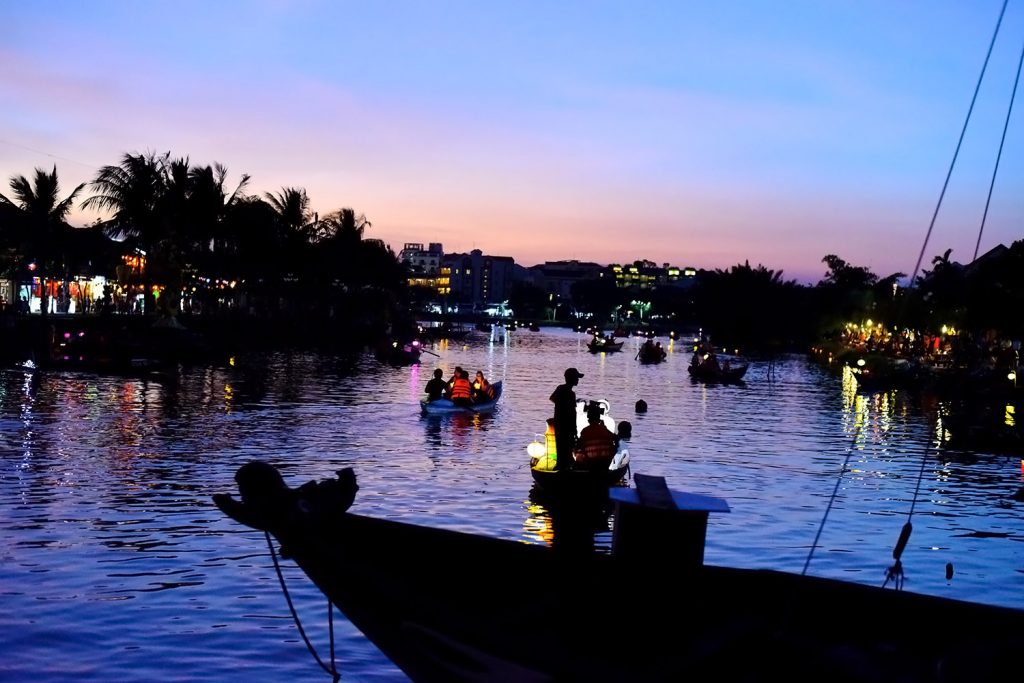 After your cup of Joe has emptied, it is time to explore Hoi An. The Old Town is a maze of sunshine yellow buildings growing out of cobblestone streets. Winding paths trace a melting pot of architecture, including French Colonial buildings, Chinese temples and the town's iconic Japanese Covered Bridge — all speaking to Hoi An's history as a diverse trading port.
Additionally, Hoi An is recognized for its handcrafted leather goods and tailors — the Old Town alone has nearly 400 tailoring shops — and nearly all of its streets are lined with colourful displays of fabric, mannequins and leather handbags and shoes. Take a minute to scope out the various shops, perhaps walking away with a bespoke suit.
Alternatively, embark on the shopping-path-less-travelled and keep an eye out for the boutique Sunday in Hoi An. The store is filled with tasteful and minimalist home décor, ceramics and candles handcrafted by artists from throughout Southeast Asia. Additionally, if you are looking for a souvenir to remind yourself of your time in Hoi An, then head over to Ginko for a thoughtfully designed t-shirt completely different than its mass-produced counterparts.
@sundayinhoian; @ginkgotshirts
Taste-Test the Best Bánh Mì in the World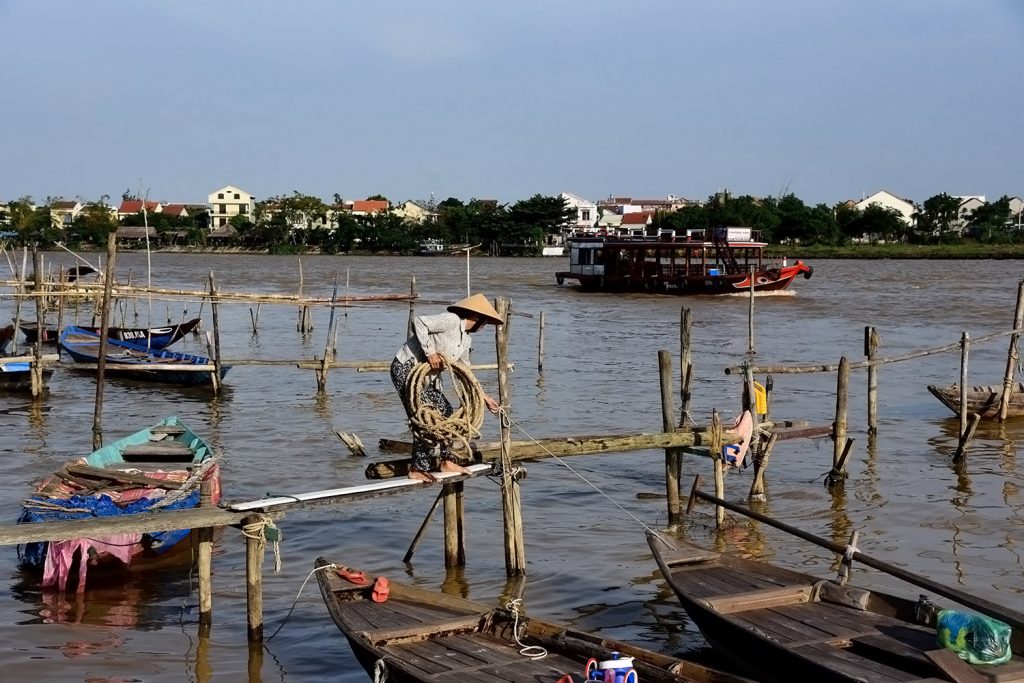 Naturally, shopping works up quite the appetite. Satisfy your rumbling belly by stopping for lunch at the famous Bánh Mì Phượng. Heralded as the best bánh mì in the world by Anthony Bourdain, this Vietnamese staple us typically served out of roadside carts with ingredients varying regionally. For roughly $2, savour fresh bread — a fluffier version of the baguette — stacked with pickled vegetables, cucumber, tomato, lettuce, pate, charbroiled pork and chili, or, a chicken and cheese option.
Satiated, mosey down to the Hoi An Central market to view a slice of life in Vietnam. The market sidewalks are stacked with vendors sitting on tiny stools surrounded by all nature of vegetables, fish, fruit, and flowers. From there, continue walking off your Bánh Mì by taking a trip across the Bridge of Light to the An Hoi Islet.
Experience Local Life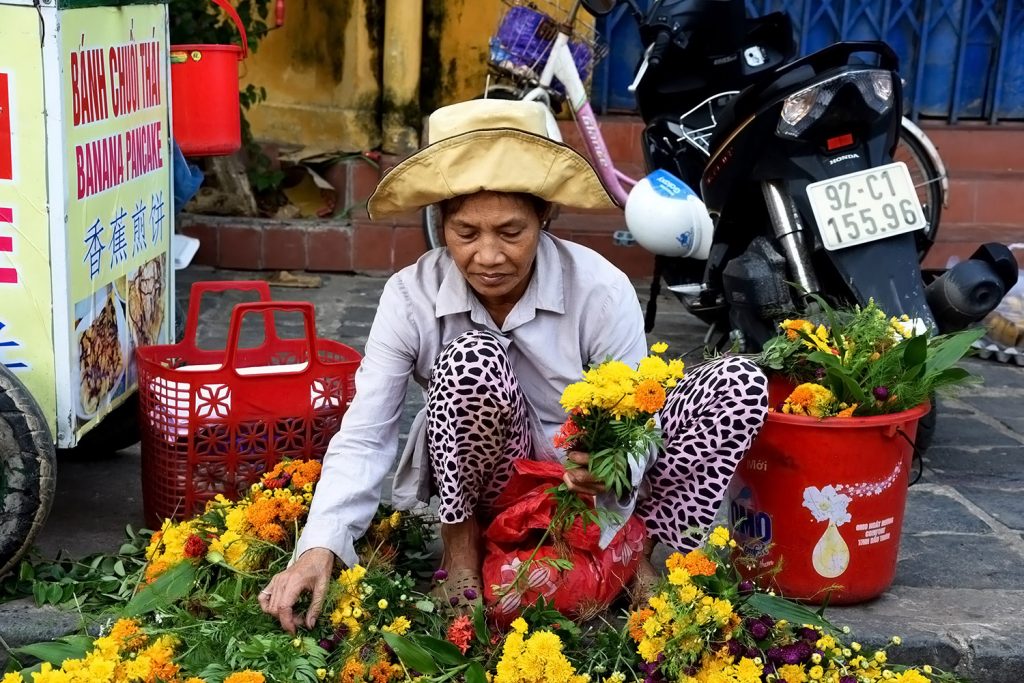 The life-blood of Hoi An is its waterways, including the Thu Bồn River, which snakes its way around Hoi An, connecting it with the adjacent An Hoi Islet and Cam Nam Island. While at first glance An Hoi appears very similar to the Old Town, be sure to wander past the restaurants and shops lining the waterway to the opposite side of the islet.
The far side of An Hoi enables one to gain a better look at the Thu Bồn River, and a quieter, more authentic peek into local life in Hoi An. Walk along the river to see locals chatting in backyards, children running around barefoot and free, and traditional fishing boats floating lackadaisically in the mid-afternoon sun.
Light a Lantern and Make a Wish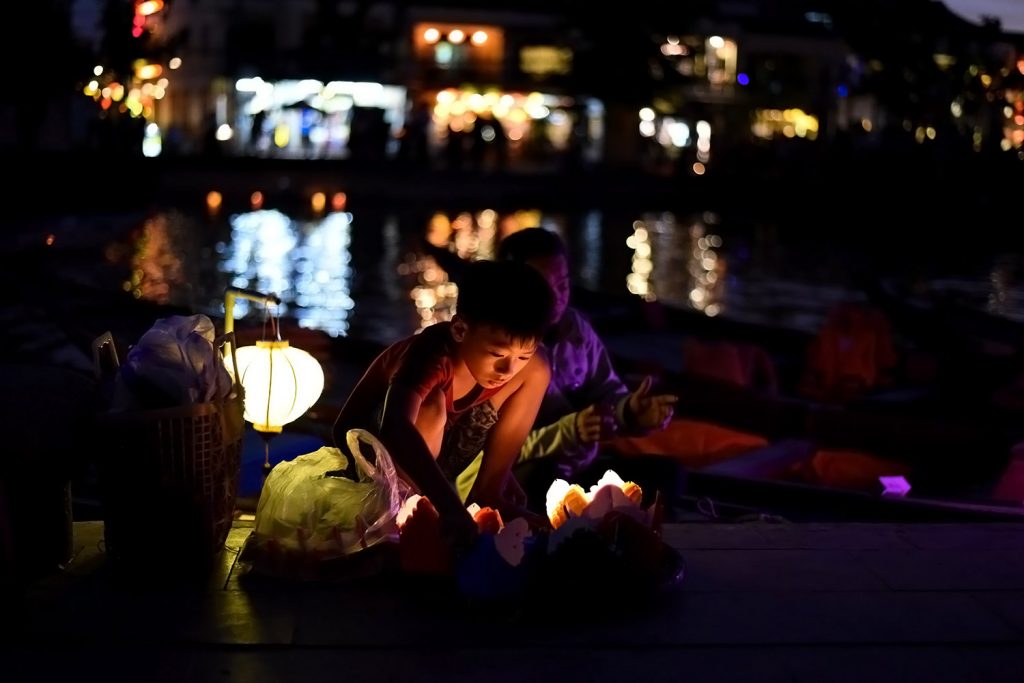 As the day winds to a close, make your way back to the Bridge of Lights to catch Hoi An's magical transformation from golden-hued into a kaleidoscope of colours.
Known as the City of Lanterns, Hoi An takes on a life of its own after dark – especially during the Full Moon Lantern Festival, when the Old Town reduces electricity use in favour of candle-lit endeavors. For locals, the celebration is dedicated to honouring their ancestors, although tourists can also partake in lighting a lantern, making a wish and setting it afloat in the Thu Bồn River.
Eat All the Food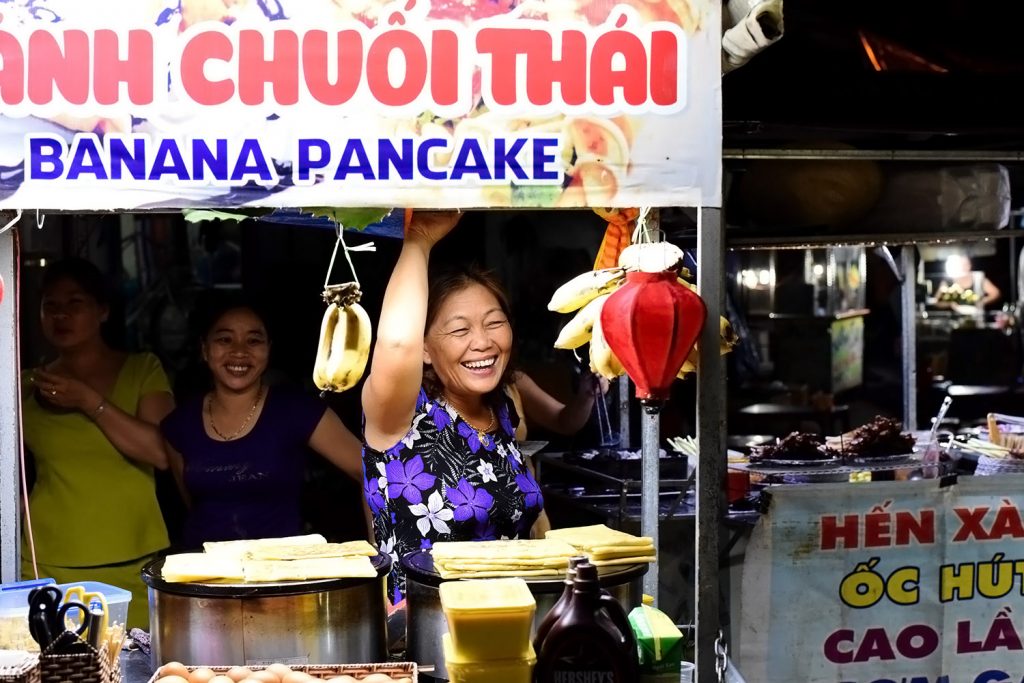 If your wish is to indulge in more Vietnamese cuisine, then have your desire easily granted by paying a visit to Morning Glory Signature Restaurant. One of seven restaurants owned by Ms. Trinh Diem Vy, one of Vietnam's most recognized chefs, the menu embodies and enhances Vietnamese cuisine, with the simple goal of keeping traditional recipes alive. Thus, Morning Glory is the perfect place to try a noodle dish specific to Hoi An, cao lầu, or opt for one of Ms. Vy's specialties such as roast duck in red curry or sea bass with a lime glaze.
Otherwise, if you prefer a more adventurous dining experience, hop back across the river to An Hoi to discover the islet's Night Market and sample a variety of Vietnamese street food, including: bánh tráng nướng (a Vietnamese-style pizza on rice paper), cha gio (fried spring rolls), banana roti, and local beers such as Biere Larue — all for under $10.
Words and photos by Sarah Comber
Want to take a hot trip to San Francisco? Check out our guide to the Golden City.