Canada is celebrating its sesquicentennial anniversary and our intern, Michelle, couldn't help but jump on the 150 train, literally. Over 30 days she travelled the country coast to coast with Via Rail's 150 Youth Pass, so she could report back to Vern with the absolute best things to do in Canada. The first few days took her way out east to experience the Maritimes. Next up was Québec. Here's what she did!
Québec City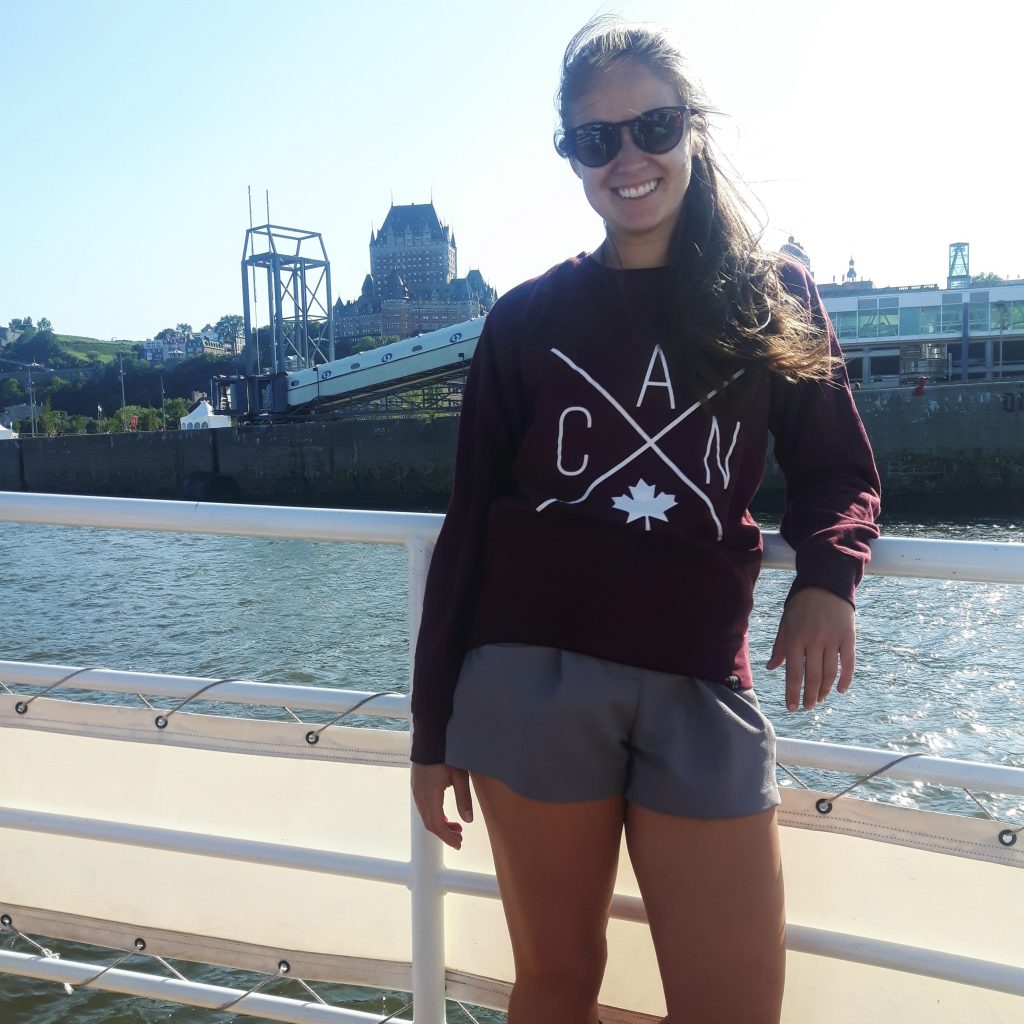 The arrival at Québec City also marked the completion of my first overnight train ride. A rough night spent tossing and turning on small, uncomfortable seat wasn't gonna rain on my two-day-visit-to-Québec-City parade though, and neither was the real rain that came down for my first 5 hours.
The hop-on, hop-off double decker bus tours offered by le Bus Rouge helped me hit the top attractions while teaching me some neat facts through an audio guide. If you're trying to see a lot in a short amount of time, this is undoubtedly the best way to do it. There is also a boat tour that you can tack onto this ticket, which is a great way to relax a bit, get a new perspective on the city, and get a nice history lesson.
Québec is one of the best cities to be in if you're a museum junkie, namely the Musée National des Beaux-Arts du Québec gets an A+ from me. Three separate buildings that each encompass a style come together to create an extremely vast and diverse compilation of art. If a little more hands on and immersive is what you're looking for, the Museum of Civilization will definitely not disappoint. If you want to learn a bit more about this french city's history, head to the Citadel and the Plains of Abraham, the Musée de la Place Royale and the Musée du Fort, and one of my favourites, Saint-Louis Forts and Châteaux, a site in Old Town that has remnants of the castles that once stood there.
To make your experience more unique, visit Montmorency Waterfalls and do the zipline that goes above them, or the Via Ferrata that gets you much closer to them. Don't forget to order some poutine while you're here; did you really even visit Québec if you don't?
Montréal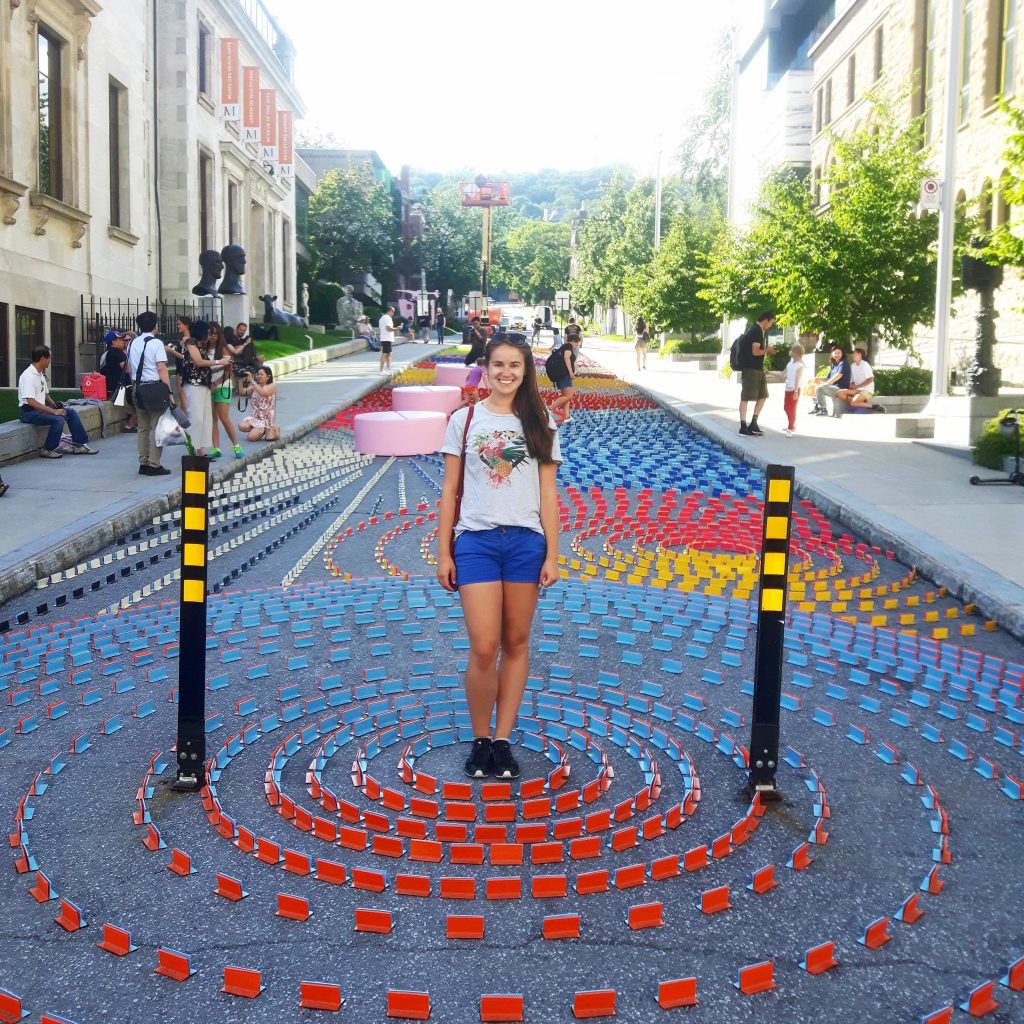 One of my favourite cities in Canada, the capital of hip coffee shops and up-cycling of old shipping containers, Montréal is always oozing with excitement and culture. It would be easy to spend a few days here just walking around and taking it all in, which is exactly what I did on my third visit to the city. Walk, sit, eat, is how my friends put it.
You could occasionally pop in an attraction, such as seeing Cirque du Soleil (do it! do it!) or visiting the Modern Art Museum. You'll be equally happy walking around and trying the amazing food. In my opinion, MTL might just be Canada's food capital at the moment, with Canada's top 100 restaurants naming 26 venues right inside the city. If you can get a reservation, Toqué! is second in the country, and is confirmed phenomenal by me. On the (drastically) cheaper side, get some bagels! Go visit the OGs of the Montreal-Style Bagel. St. Viateur is a staple, and is also the most exciting to experience, since the Bagels are made right in front of you — it probably isn't done how you think — but if you're already here, walk a couple blocks to Fairmount Bagel and try the rival bagel (apparently, the winner changes based on the baker). They are so good and fresh, you'll want both anyway. Another top dish here is a tall smoked meat sandwich — Schwartz's Deli is said to be the best, but I overheard from a local that the best is actually found at Main Deli Steak House.
Montreal is also a frontrunner in the national craft brewing game. There is a lot to chose from, but my number one was Dieu du Ciel, which had incredible variety, one of the longest beer lists I've seen at a craft brewery and some of my longtime favourites. If you want to get your liquid gold while saving some money, and maybe even get some tasty food, Les 3 Brasseurs is the place. Gather your friends for a $35 5L tower of house made brew and grab a Flammekueche which is a pizza but not exactly. Hard to explain, but 100-percent delicious pub grub.
Stay tuned for next week's installment, where Michelle investigates several of Ontario's hot spots. Check out her Maritimes adventures here. Follow her adventures on @Intern150 on Instagram.
By Michelle Pijanowski