Since moving to Canmore with her boyfriend two years ago, Rachael Meckling has been taking the Calgary art scene by storm with her sensual, delicate and playful illustrations.
"I have always been an illustrator," Meckling says. "I have always worked on projects and I doodle a lot, so by the time I got to university I already had a style."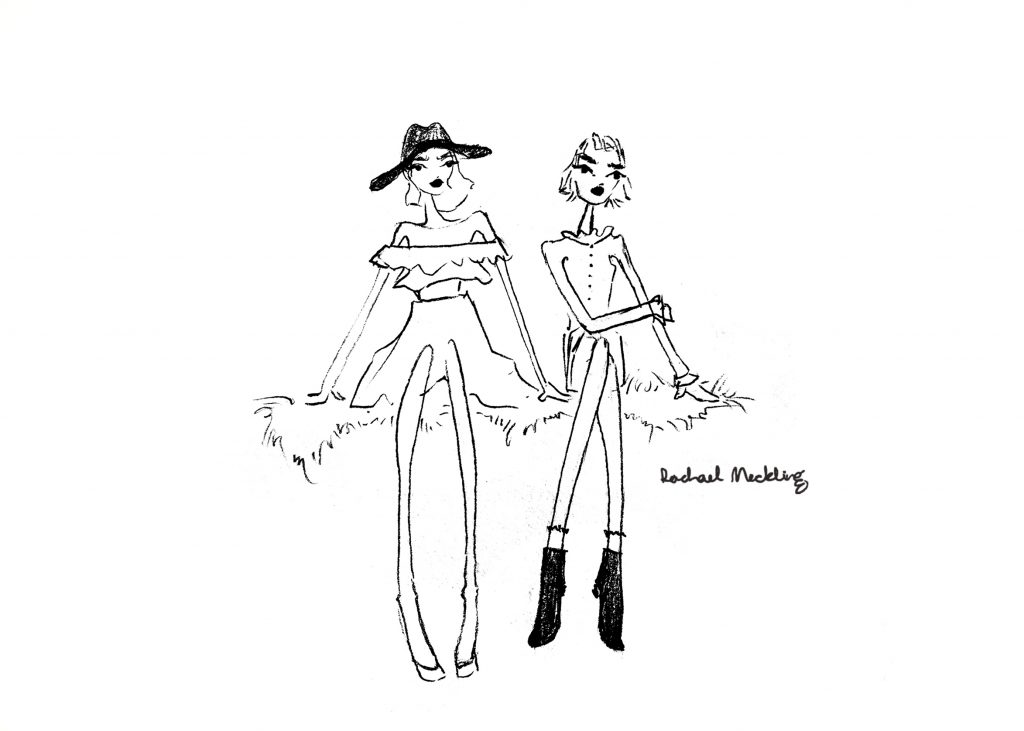 Originally from Saskatoon, Meckling attended Ryerson University where she graduated with a Bachelor of Design in Fashion Communications in 2011. Throughout school, Meckling worked as an illustrator for Flare magazine. Upon graduating, she moved to Montreal and worked as a junior graphic designer for Aldo Accessories.
Deciding the corporate life was not for her, Meckling moved back home where she was hired as a visual merchandiser by American Apparel, a job she did while freelancing with clients such as Aritzia and Kit and Ace — all while continuing her work as a graphic designer and illustrator.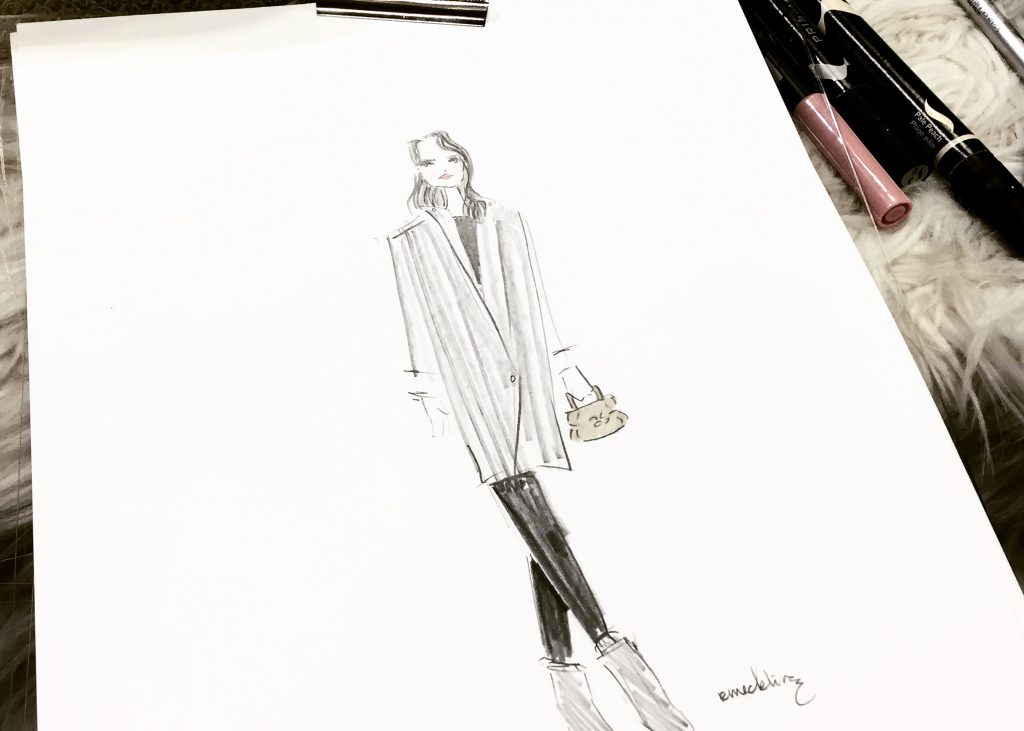 The 28-year-old says her distinct style was influenced by fashion magazines, vintage Hollywood, her three older sisters, and — particularly — her late mother.
"My mom was a huge influence on me, and I owe a lot to her for that," says Meckling, describing how she and her mother, a quilter, would go out for coffee in the morning before Meckling went to school. During these outings, Meckling would doodle while her mother would illustrate her quilts.
Both women shared a penchant for drawing on napkins.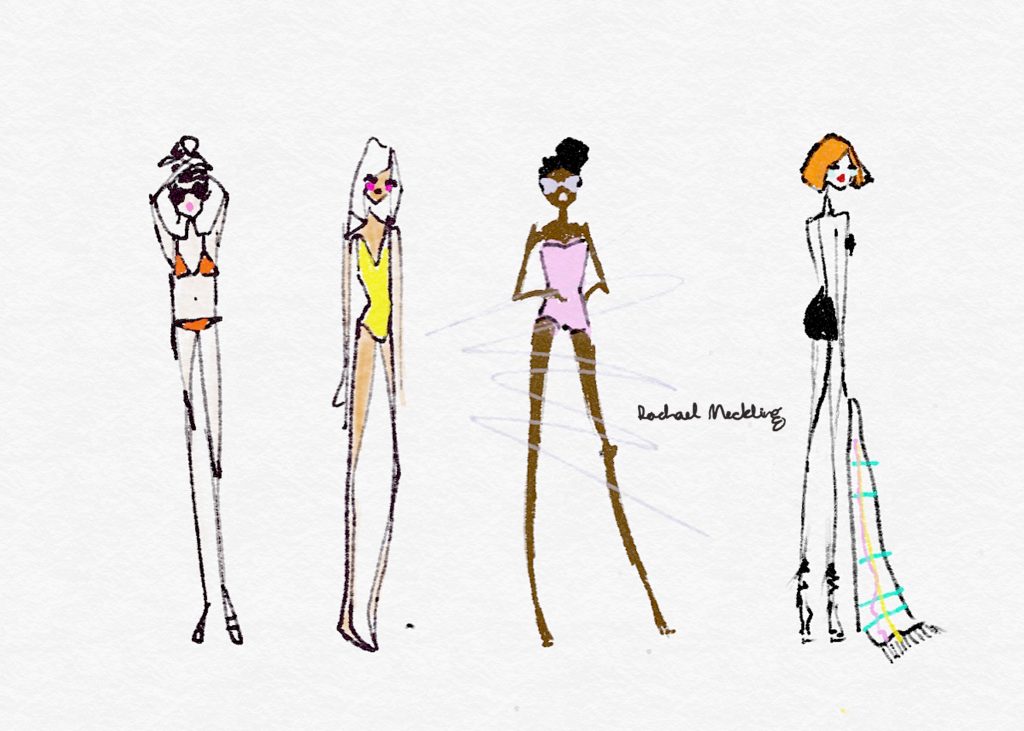 "I would draw on napkins all the time," she says. "That creates the sensual part of my work. On a napkin, you are gliding around and you have to be really light or else you wreck the tissue. I wonder, now, if that has influenced my style and my touch."
Meckling's mother passed in May of last year, about two months after Meckling began creating live drawings at events and markets.
"I have always wanted to help women, and now I have my own ability to make women feel good. I see them in a really positive way, and they are always really touched when I hand them the drawing," Meckling says, adding that making other women happy has helped her healing process after losing her mother.
"It is a major antidepressant. I think if you are doing the right kind of art for you, then it should be therapeutic," she says.
Indeed, drawing women has always been a focal point of Meckling's work.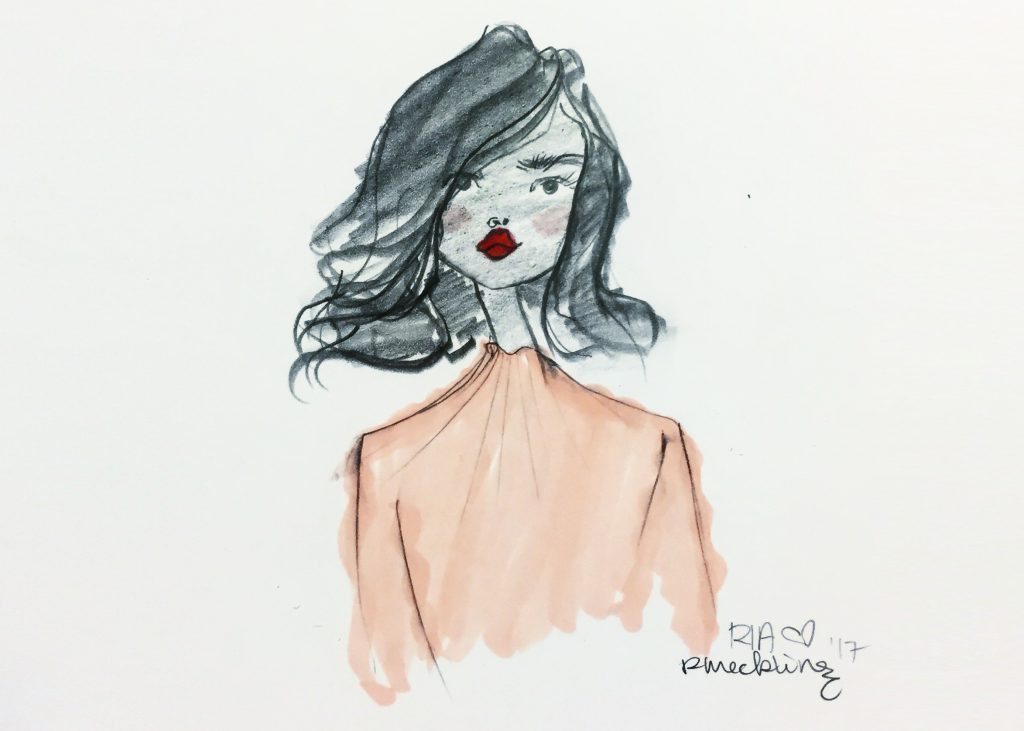 "I think my strongest aspect is my ability to draw an attractive face and an attractive body There is an element of sensuality there. I think I can make a drawing really striking," Meckling says. "And I love women's bodies so much; I think women are so beautiful."
Meckling aims on expanding her work, with many projects on the go, including creating neon signs out of her portraits, developing patterns for shower curtains and fabrics, getting her illustrations printed on handmade paper, continue her graphic design work for clients such as non-profit The Princess Shop in Saskatoon, and collaborating with the local artistic community.
She recently was hired by Saks Fifth Avenue to create portraits for guests during its charity gala event the night before the luxury retailer launched its CF Chinook Centre location in Calgary.
"I feel like I am building my own little empire very slowly," she says. "I am trying to do it right."
rachaelmeckling.com, @rachaelmeckling
By Sarah Comber
Interested in being in the know about more of Alberta's arts scene up-and-comers? Check out Brodie Sun Walk's super cool hand lettering.