We're exploring Calgary's delicious cocktail culture, so you can sip, swallow and savor some of the city's best beverages. Up first? The rum-driven Ricardo's Hideaway.
Sip. The sun setting over white sand beaches. Sip. The ocean breeze whispering under starlit skies. Sip. Pulsing salsa music echoing from seaside nightclubs. Sip.
As the swirling flavours of bartender Kenton Hrynyk's creation "Just Call Me Papi" slowly empties in my glass, reality begins to sink in and I'm transported from tropical coastlines back to Calgary.
Yet, cocooned within Ricardo's Hideaway's azure blue walls and candlelit interior one still feels the lingering feeling of sun-kissed skin and salty ocean air from far-off destinations — like sand spilling out of your luggage long after returning from vacation.
A Caribbean bar with a heavy Cuban influence, Ricardo's oasis-like design is also what inspires Hrynyk when developing the cocktail menu. (So too, naturally, does the alcohol native to those regions: rum).
"We went with cocktails that you'd find at a high-end '80s resort," says Hrynyk. "Cocktails that are quirky and kitschy — piña coladas and sours and things that are fun to drink."
Shaking, mixing and pouring cocktails from behind the bar in his floral button-down, Hrynyk suits the bar's playful environment. And having worked in the hospitality industry since he was 15, it's safe to say the now 28-year-old certainly knows what he is doing.
"I have literally one of the most fun jobs on the planets," he says. "There is nothing more quintessential than people bonding over food and drink," says Hrynyk. "It is in our DNA, we can't escape it. Whether it is having a cup of tea or a 20-course dinner, it is a social interaction and I love being able to facilitate that — being part of something that runs through all cultures, and being a part of making someone's day."
Have your day made, and escape without having to purchase a plane ticket, by taste-testing one of Ricardo's Hideaway's simply sensational cocktails.
Old Cuban ($11)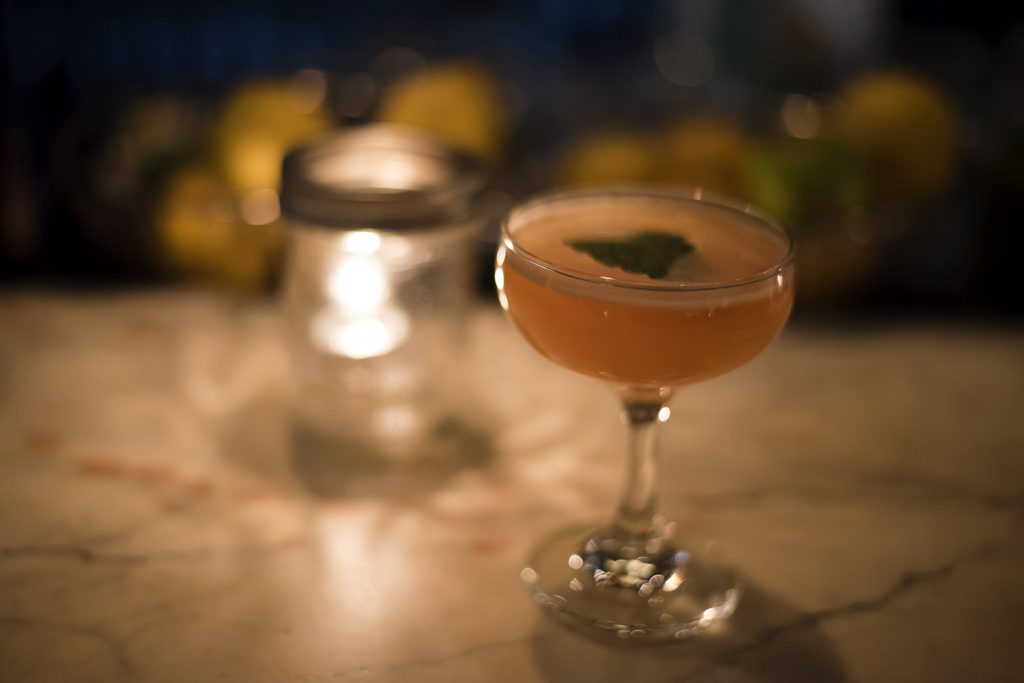 Hrynyk describes this classic cocktail, which was created in the same era as the daiquiri, as "The perfect introduction to people who are new to rum, or don't like rum." He adds that the cocktail is a staff favourite to recommend — as it is always well received. Havana 7 Year amber rum layers pleasantly with a touch of sweetness, mint and angostura bitters topped with prosecco, creating a cocktail that is like sipping sunshine in a cup.
Hurricane ($11)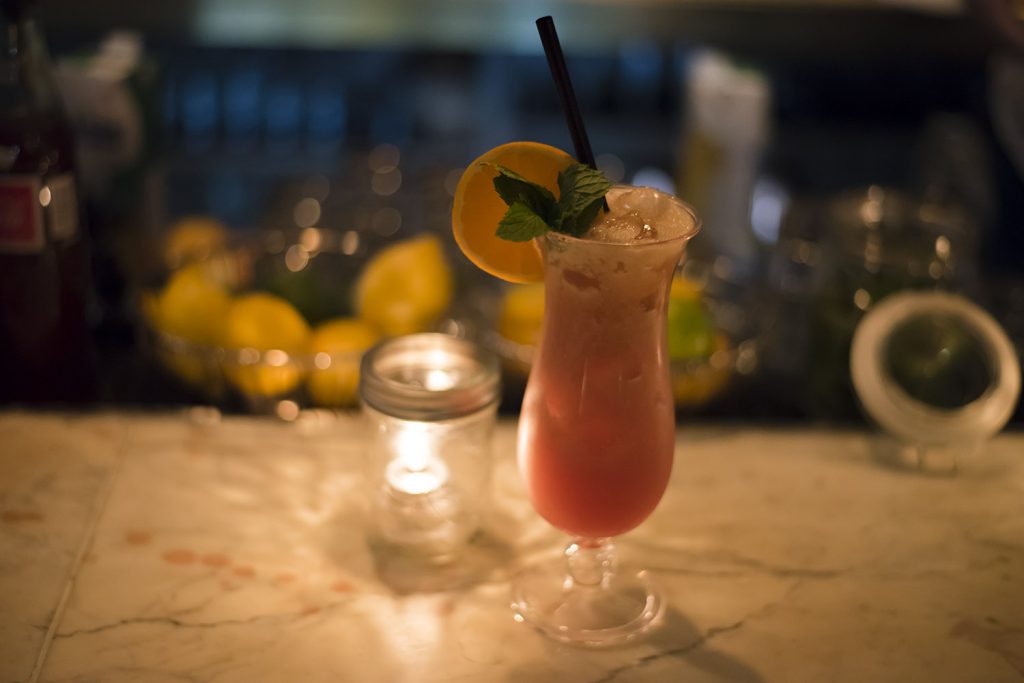 A classic cocktail commonly found south of the border — claiming the title of the official drink of New Orleans — Hrynyk says when creating the Hurricane, he tries to stay as true to the original recipe as possible. "This is one of the quintessential rum cocktails, it is the martini of rum cocktails, or the Caesar of the Southern States," Hrynyk says. "I try to make it the hardest core classic, which is in and of itself the hardest thing to do." For patrons looking for the most authentic Ricardo's experience, sip on Coruba, Havana 3 Year and Plantation over-proof rum blended with passion fruit, lime and grenadine.
Weekend at Dad's ($11)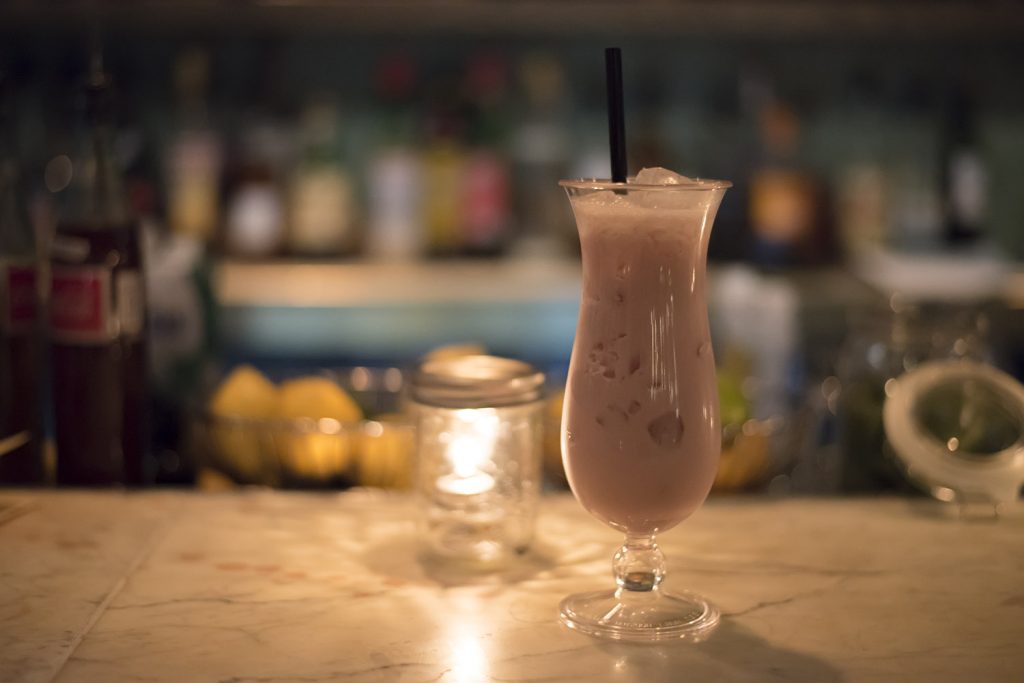 Dad jokes are scattered throughout the Ricardo's Hideaway menu — teasingly tipping a hat to Hrynyk's role as a father to his two young children. Suitably, as Hrynyk put it, this cocktail is like Yop for adults. "I have been trying to figure out a way for different acids to work," he explains. "It is an upcoming trend. There is kefir (fermented goats milk) in here, so there is a lot of lactic acids." Indeed, this cocktail uses kefir as opposed to lemon or lime to round out the flavour. Also, one of the rum-free drinks on Ricardo's menu, Bombay gin, raspberry vodka, honey and yogurt combine effortlessly while conjuring childhood memories (while making one feel adult-level tipsy).
Dictator Dylan ($11)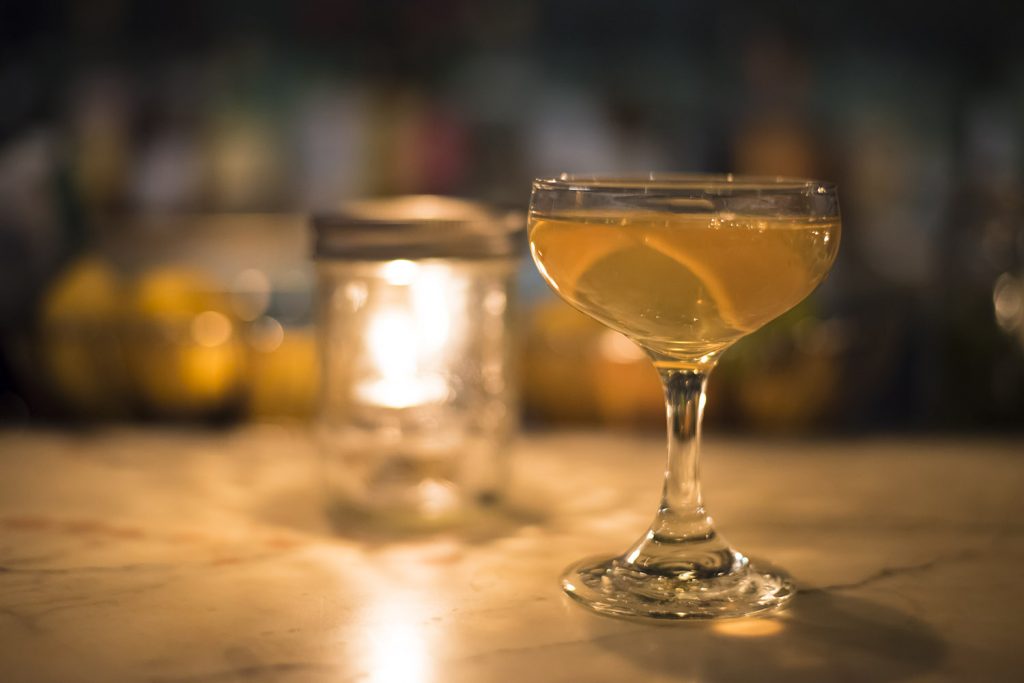 A juxtaposition in and of itself, this drink is named after another of Ricardo's bartenders Dylan Aikens — whose disposition, Hrynyk says, is the polar opposite of a "dictator." "He is one of the meekest, softest souls ever," Hrynyk says. "Naming it the Dictator Dylan is hilarious because he is the furthest thing from that." However, the cocktail does honour its namesake, as Aikens is a fan of Alipus mezcal — the concoctions primary alcohol. Combined with amaro montenegro, cointreau, Peychaud's Bitters and smoky pear bitters, this drink tastes like a Rocky Mountain campfire and goes down smoother than smores.
Just Call Me Papi ($11)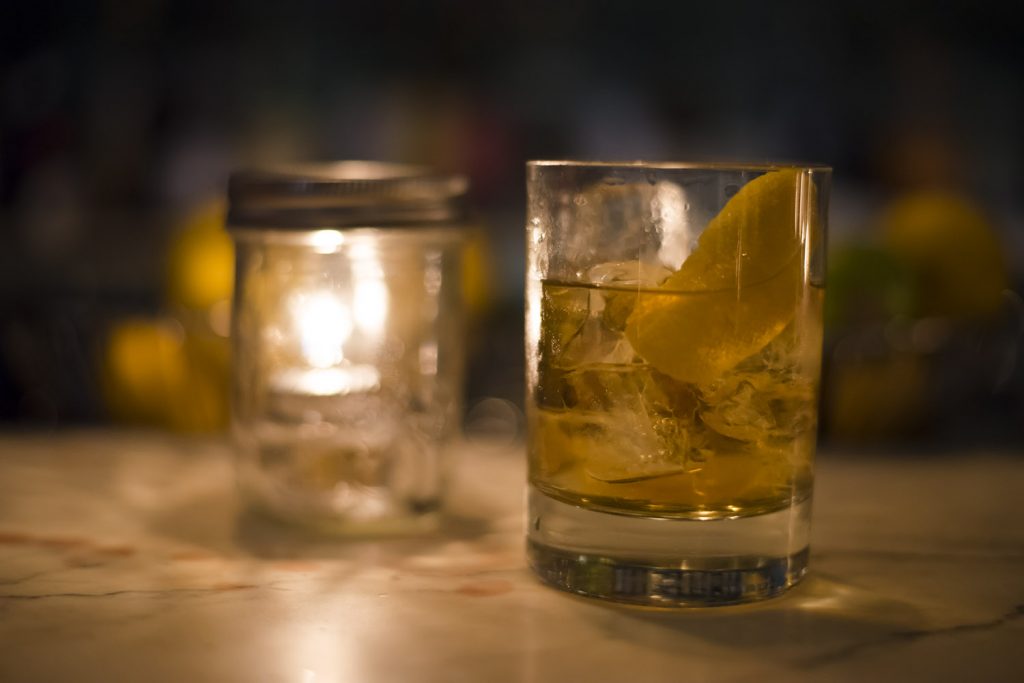 Slightly playing on the sensual connotations of the Latin "papi," this cocktail also incorporates Hrynyk's favourite flavours to work with. "This drink, to me, is supposed emulate a big, man of the night, dad drink — something your dad would drink on a Saturday night reading the paper by the fire," he says. "It's very booze forward, floral, and kind of spicy. Those flavours are one of my drivers for building cocktails ever since I was a young kid." Havana Club 7 Year amber rum, Bénédictine, green chartreuse, and Kensington dry bitters layer together to create a nightcap worthy of sipping alongside a Cuban cigar.
Lights Out ($11)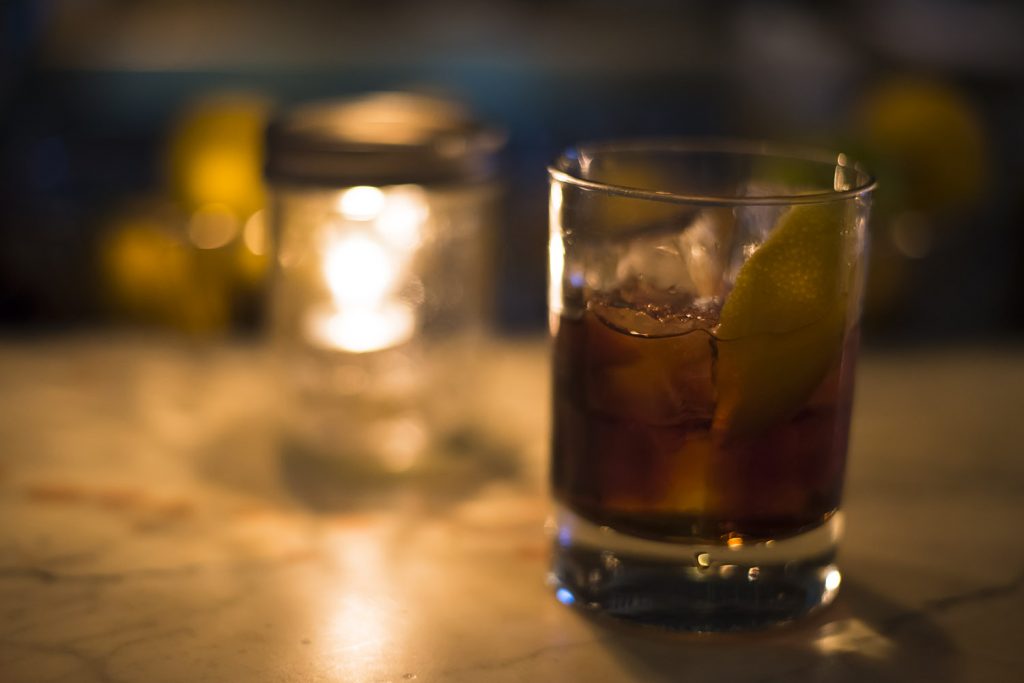 "This is a hardcore nightcap," Hrynyk says. "It is sweet, boozy and dark, with flavours like nutmeg and cinnamon and coffee." Created by Hrynyk's colleague Stephen Phipps, this powerful cocktail will make one feel like a boss with every sip. Made with Angostura 7 Year rum, Buffalo Trace bourbon, Averna amaro, chocolate bitters and the beverage's not-so-secret secret ingredient: smoked raisin syrup. Made in house, the syrup smells like southern barbecue and adds a smokiness a whiskey drinker would appreciate.
1530 5 St. S.W., 587-349-2585, ricardoshideaway.ca, @ricardosyyc
Need something cute to wear out tonight? Check out Talee's earring designs here.
By Sarah Comber